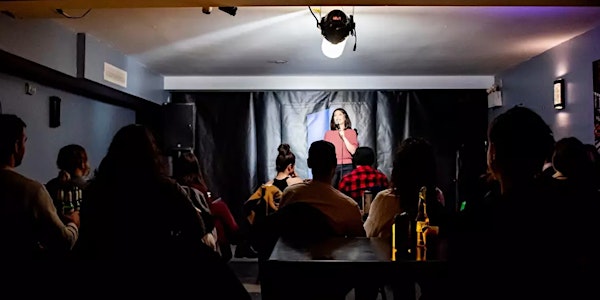 Toronto Speed Dating @ Backroom Comedy Club | Ages 27-36
A new, unique experience from Flare Events! Join us and meet singles who are serious about dating in a speed dating event!
When and where
Location
Backroom Comedy Club 814 Bloor Street West Basement Unit Toronto, ON M4P 1V8 Canada
About this event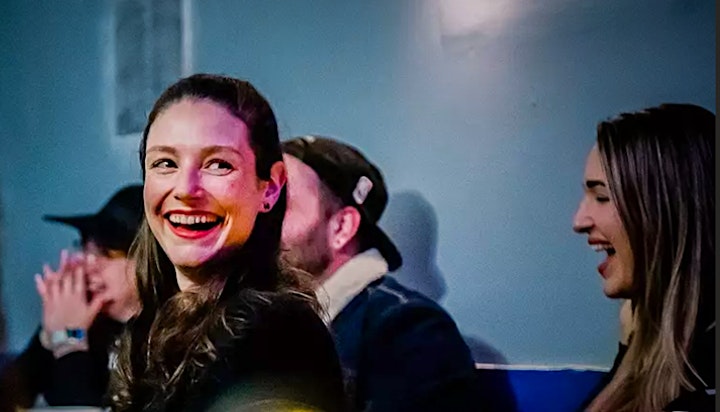 Calling all singles ages 27-36
Introducing Flare's Comedy Bar Speed Dating Events
We're kicking off an excited new weekend dating event with Backroom Comedy Bar at Christie Pits. Have fun and laugh with your fellow daters in this improv, anything-goes double feature of a show. With each ticket, you gain access to our speed dating event, and access to the comedy shows for that day!
So…how does our Comedy Bar Speed Dating Event work?
Once everyone is in attendance and settled in, we like to start our Toronto speed dating events with a little ice breaker game to warm everyone up. After the ice breakers are finished, let's start the speed dating! You'll be seated in front of a potential match with 8 minutes to get to know one another. Feel free to talk about whatever you want, but we always recommend you keep it lighthearted and professional (don't do anything we wouldn't do). Once time is up, the ladies remain seated and the gents move down a spot and take a seat at the table of their next potential match.
Remember to take time at the start of each date to write down your dater's name and, at the end, mark off if you felt it was a good match or not. Once you've spoken to everyone, that's it, you're done—great job! Make sure your scorecard is filled out correctly, hand it back to our host, and leave the rest to us.
Then the comedy fun begins. Stay after with your fellow speed daters for "Crowd Control" at 8PM. Toronto's only crowd work show based solely off audience suggestions and interactions. Come see the best and brightest in Canadian Comedy prepare jokes fresh from mind to table. 🎙 hilarity ensued
Lastly, stay for "Wyrdo Carnival" at 10PM if you'd like. It is a variety show moonlighting anything and everything that isn't stand-up comedy. It is the weirdest show in Toronto, and you won't be disappointed.
What we are about
At Flare Events, inclusivity is important to us and we make it our mission to ensure every event is a safe space for all. Our team strives to make each and every speed dating event just as special as the next, with no two events alike. It's our belief that just because you're here to meet people, that doesn't mean you have to sacrifice having a good time. We offer speed dating events in Toronto, Vancouver and Ottawa—and soon to be in other major cities in Canada! So do yourself a favour and attend a dating event with Flare!