About this Event
Please note: We are closely monitoring the situation involving the novel Coronavirus/COVID-19 and tracking recommendations and policies given by our local health authorities. The health and well-being of our community is of the upmost importance to us.
With this in mind, our current proposed date for the Toronto Tech Summit event (Oct. 23, 2020) could be subject to cancellation in accordance with government and corporate policies. Please be assured that in the case of event cancellation, all tickets and sponsorship sales will be fully refunded. Feel free to reach out with questions to torontoevents@genesys.com.
------------------------------------------------------------------------------
The Toronto Tech Summit focuses on Customer Experience, Innovation, AI and Machine Learning, the Internet of Things, Virtual Reality and Augmented Reality.
Tech professionals and enthusiasts will be inspired as they learn about crafting incredible experiences through technology from our highly knowledgeable speakers who are industry thought leaders and influencers in this exciting space.
Join our rapidly growing tech community at the event, and get the real scoop on innovation that's happening now!
Disclaimer: we will be taking photos and recording parts of the event to share the experience with the community. By entering the venue, you are allowing us to post and share the photos taken for advertising purposes.
------------------------------------------------------------------------------
SPONSORSHIP INQUIRIES: View our Sponsor Package
SPEAKER INQUIRIES: Fill out our Speaker Application
MEDIA, NEWS, BLOGGER INQUIRES: Fill out our Media/Blogger Application
FOR MORE INFO OR A STUDENT DISCOUNT: Email torontoevents@genesys.com
Join our mailing list and visit our official Toronto Tech Summit website
Follow us on Twitter @Genesys and see our past twitter conversations #TOTechSummit
------------------------------------------------------------------------------
ALL ATTENDEES RECEIVE:
All-access to all talks and presentations during the event
Chance to win our giveaways during the event
Food + beverages
Access to all demos & booths
Admission to the after party (food+drinks included)
------------------------------------------------------------------------------
GIVEAWAYS
(more to be announced)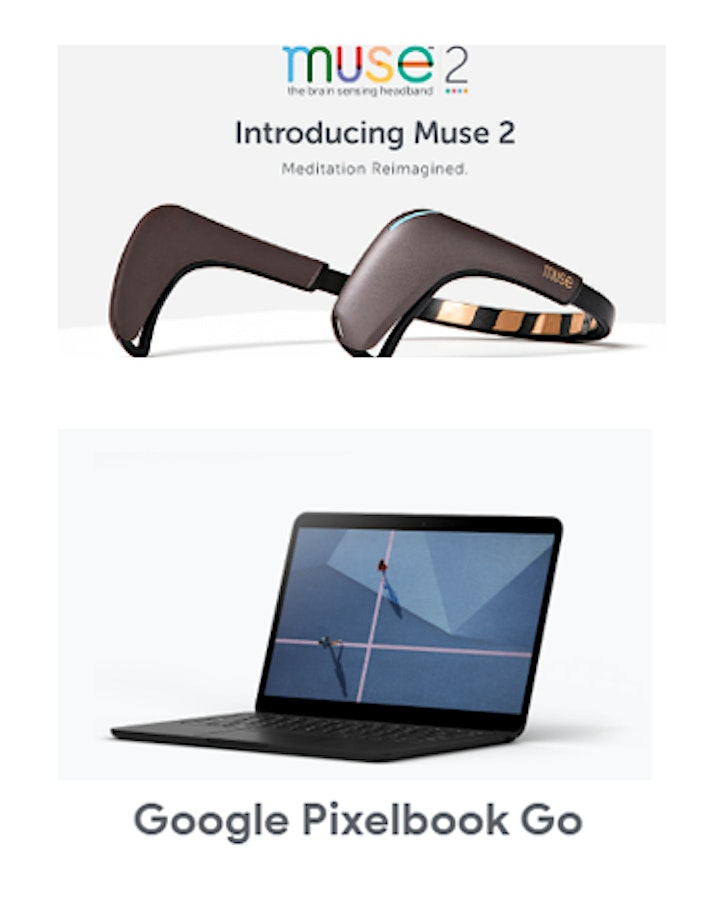 HOST

SPEAKERS
(more to be announced)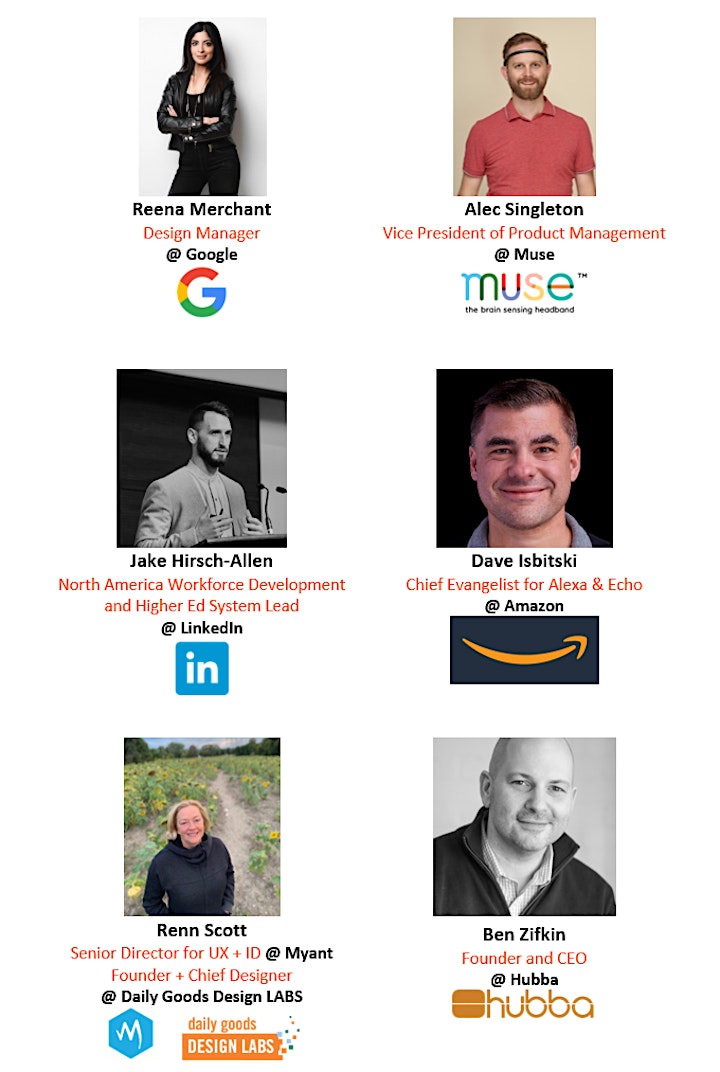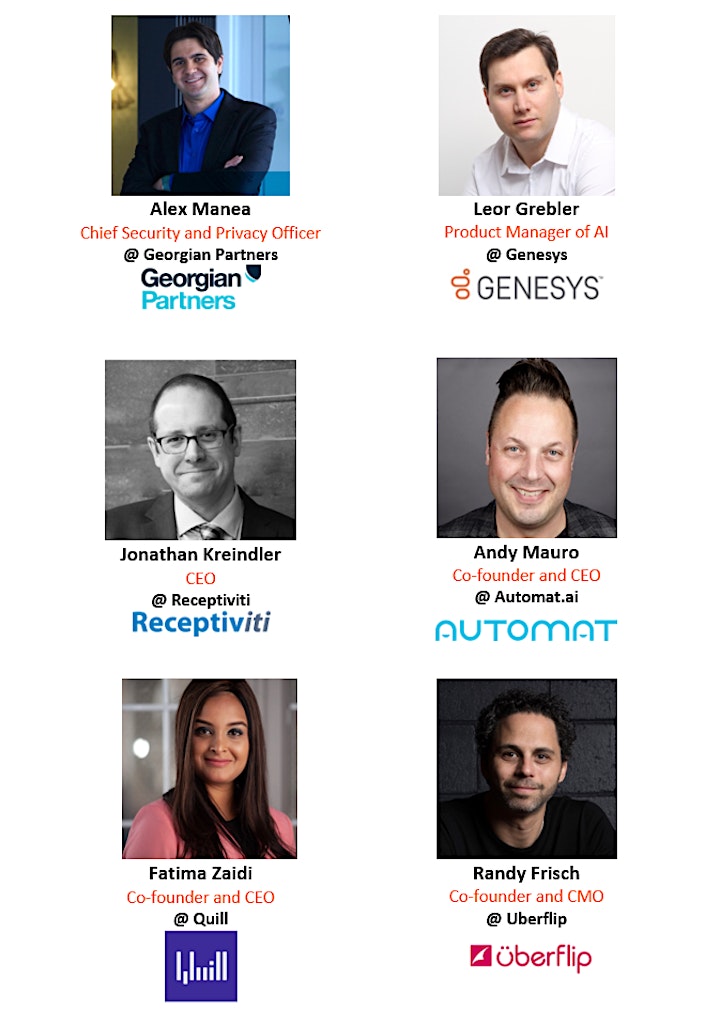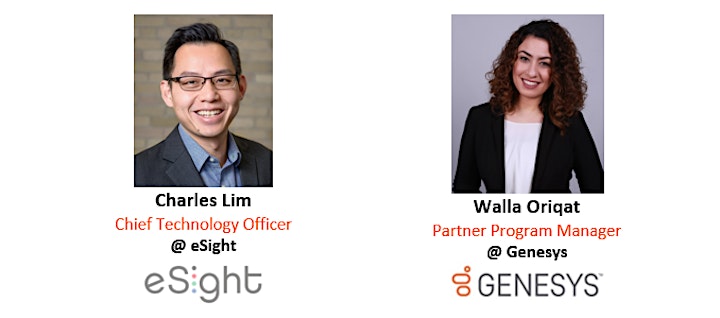 SPONSORS
(more to be announced)

SCHEDULE
11 a.m. - 12 p.m. Registration, Lunch, & Demos/Booths
12 p.m. - 12:15 p.m. Opening remarks
12:15 p.m. - 12:30 p.m. Keynote
12:35 p.m. - 12:50 p.m. Keynote
12:55 p.m. - 1:30 p.m. Panel Discussion: CX & AI
1:30 p.m. - 1:50 p.m. Break
1:50 p.m. - 1:55 p.m. Lightning Talk
2 p.m. - 2:15 p.m. Keynote
2:20 p.m. - 2:55 p.m. Panel Discussion: AI & Society
2:55 p.m. - 3:10 p.m. Break
3:10 p.m. - 3:15 p.m. Lightning Talk
3:20 p.m. - 3:55 p.m. Panel Discussion: Future of Work
4 p.m. - 4:15 p.m. Keynote
4:15 p.m. - 4:25 p.m. Closing Remarks