Description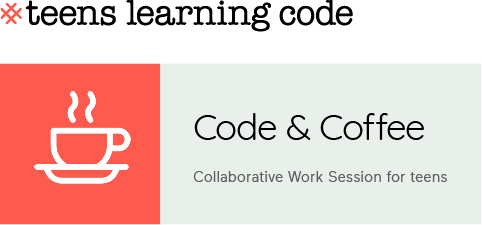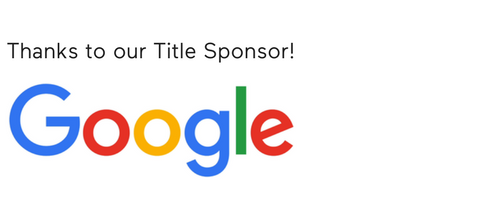 ---
What is Code & Coffee?

Want to continue working on a project you built at a workshop? Have a project of your own you need some help and inspiration to complete?
Join us for Code and Coffee!
Code and Coffee is an informal meetup to get together and code in a fun, social and collaborative environment. If you love our workshops you'll enjoy connecting with others from the Teens Learning Code community of learners and mentors. Similarly to our workshops, we'll have some mentors available to help you with your projects but the real benefit of Code & Coffee is to connect with other learners and work through solving problems together!
There are no requirements to attend other than the willingness to collaborate and learn something new. Bring a project or we'll have some available that you can work on! All levels of expertise are welcome just RSVP and bring your laptop and powercord.


December Code and Coffee Theme
This month, our Code and Coffee session will be an informal, classic "Code and Coffee" work session — with (optional) fun interactive tech activities! Learners can bring their own laptops (or borrow one) and work on coding projects they've started in previous workshops or at school. We'll have mentors on hand to help out.

New to coding? No worries! We'll also have a few different tech stations set up where you can explore and play with different technology tools and activities: including Google Cardboard (a way to experience Virtual Reality in a fun and affordable way!), Makey Makey kits (a tool that turns everyday objects into touchpads for your computer — and a fun way to learn about circuits!), and Mozilla X-Ray Goggles (a tool for remixing pages on the web — and a great way to get introduced to HTML & CSS).
What is Teens Learning Code?


Teens Learning Code is for 13 to 17 year old highschool girls, trans, and non-binary youth — and is much more than learning how to code. It is also about learning problem solving skills, how to turn ideas into reality, exposure to what a future in technology could look like, networking and making friends!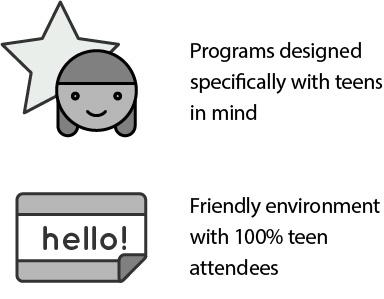 Requirements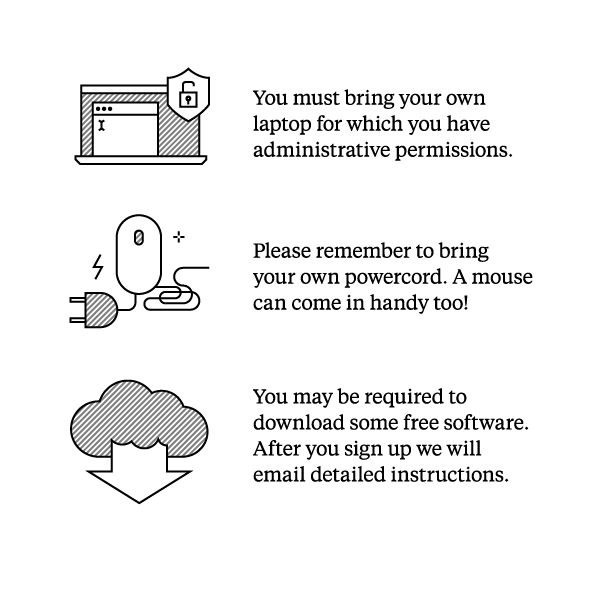 This is a Bring Your Own Laptop (BYOL) workshop, but we'll also have a limited number of laptops available to borrow. If you'll need a laptop, that's no problem! Just let us know in the registration form, and we can reserve one for you! If you are bringing your own computer, please be sure to bring your powercord.


Make a Donation
This (free) event is made possible from our friends at Google - and individual donations. If you'd like to help programs like this for teenage girls possible, feel free to make a donation!
Questions? Email us at info@canadalearningcode.ca
You can also find us here: