Toronto: Teens Learning Code Hackathon for Teen Girls ages 13 to 17 on Dece...
Description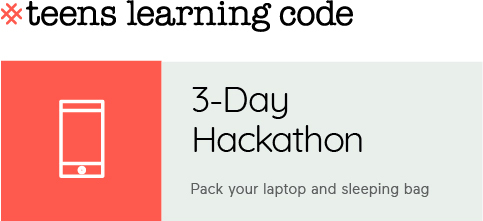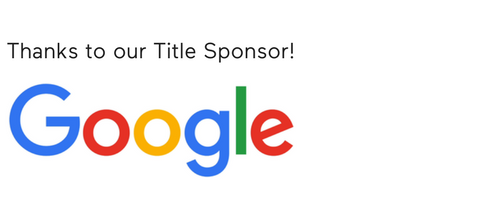 ---
What is the Teens Learning Code Hackathon Program?
Equipping the leaders of tomorrow with the skills and experience to succeed in the future of innovation. Not to mention, have a ton of fun along the way.

Pack your laptop and sleeping bag - and join us for this fun 3-day Hackathon! This year's hackathon will be focused on building mobile applications. Teens will learn how to frame and pitch a problem, and work in teams to design and build a mobile app to address it. The jam-packed hackathon will include introductory workshops on design thinking, UX / UI design, designing mobile application using MIT app inventor, and building a basic website to promote their product using HTML and CSS. Teens will also get a chance to work collaboratively in teams to bring their ideas to life.

With the hands-on, social and collaborative learning approach we're known and loved for, this 3-day program is a fun, collaborative and intensive learning experience that introduces high-school aged girls, trans and non-binary youth (13-17 years old) to the world of solving real-world problems with technology. This special event aims to reinforce the strength in diverse teams and that anyone can contribute to solving problems - whether you are just starting out with coding or have many programming languages under your belt.

The experience brings together technical workshops, work sessions, unplugged activities and industry exposure to learn as a group in a collaborative, social, friendly and supportive environment.

Teens will be inspired by the amazing instructors, mentors and special guests that our Hackathon provides, and will learn the technological literacy and creative skills necessary for this ever-changing digital generation.

By the end of the hackathon, you'll have learned important skills to help you to think critically, prepare you for the future in technology and contribute to the Web in a positive way. Extending beyond technology, participants will develop critical thinking skills and empathy by learning how to identify, frame and unpack problems to tackle.



What can I expect?

This program, designed for beginners, is spread over 3 days:

Day 1 - 6:00pm to 9:30pm
Learners will spent the evening of Day 1 learning to pitch and frame the problems they'd like to solve with their team projects.

Day 2 - 9:30am - 9:30pm
Day 2 will offer technical and non-technical workshops to support teams with their project creation. Collaborative work sessions will fill most of the afternoon and evening, followed by an optional sleepover supervised by an all-woman Background-checked and Vulnerable Sector-cleared staff!
Workshops will include:
Intro to Mobile App Development

Intro to UI / UX

Intro to HTML/CSS

Intro to Design Thinking
Day 3 - 9:30am - 5:00pm
On the final day of the Hackathon, teams will have the morning to race to finish their projects. Families and friends are invited to join us in the afternoon when the participants will pitch and present their final projects!

Our learning environment is hands-on, social and collaborative so you'll learn from industry leading experts (at a 8:1 ratio of learners to mentors) and your peers and have a time to practice your new knowledge with your project.



You will need to pack:
A laptop and it's powercord (we have some available to borrow, just let us know when you register!)

A notebook and pen or pencil

Nut-free snacks

A reusable water bottle with a lid

For the Day Two optional Slumber Party: Sleeping bag, pillow, toiletries, pajamas, change of clothes for Day Three


Who is this Hackathon for?
High-school aged girls, trans and non-binary youth (13-17 years old)

Beginners. No prior experience or prerequisites required

Those who want to explore how to apply technical skills to solving problems and gain an understanding of various technologies and design methodologies used to create digital products

Curiosity, an open mind and a passion to learn is mandatory!

Scholarships are available for this event! Learn more and apply here!

What is Teens Learning Code?


Teens Learning Code is for 13 to 17 year old highschool girls, trans, and non-binary youth — and is much more than learning how to code. It is also about learning problem solving skills, how to turn ideas into reality, exposure to what a future in technology could look like, networking and making friends!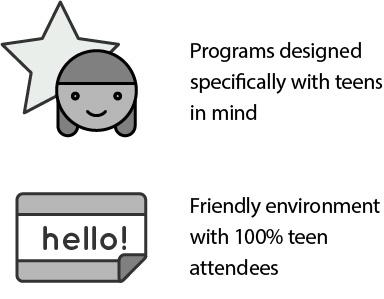 Requirements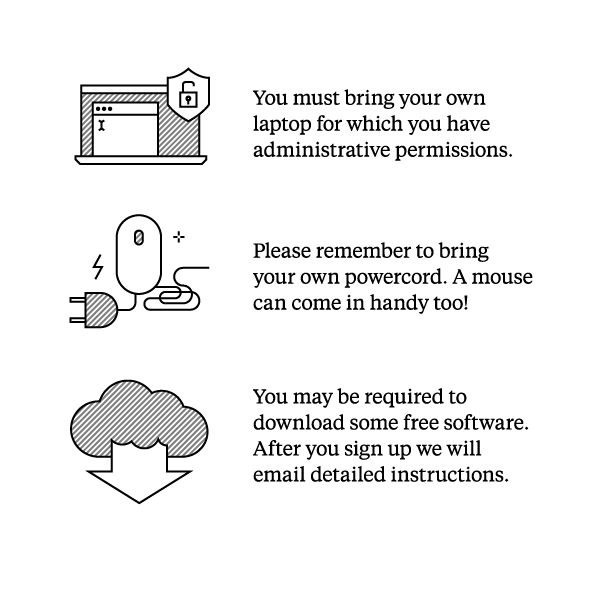 Make a Donation
This (free) event is made possible from our friends at Google - and individual donations. If you'd like to help programs like this for teenage girls possible, feel free to make a donation!
Questions? Email us at info@canadalearningcode.ca
You can also find us here: