Toronto: Teens Learning Code Introduction to Twine: Halloween Game Making f...
Description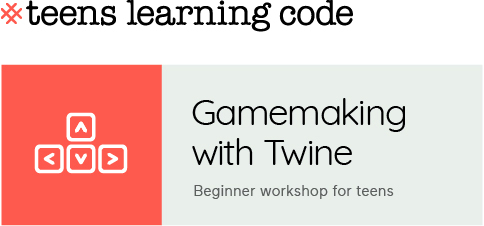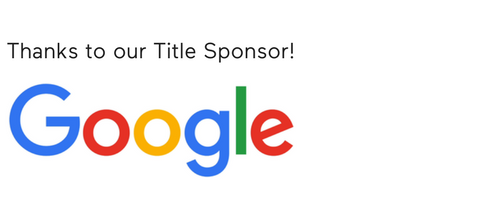 ---
We're excited to welcome our 2018 Teen Club Partner, Rogers, at this very special, halloween themed game making workshop!
If you are looking for an introduction to game design, then this is the workshop for you! In this Halloween-themed workshop, we'll get an introduction to using Twine: an open-source tool for telling interactive, nonlinear stories! Twine uses uses CSS and HTML5 - the backbone of many websites.

The Teens Learning Code Twine for Beginners workshop is designed to be a hands-on experience. During the session, you'll learn:

The basics of branching game narrative

How to create your own interactive narrative game

About weird games and how to make them

Practice your HTML5 & CSS skills
No experience needed!

This workshop will be taught by our guest instructor, Meagan Byrne. Meagan is a Métis (Swampy Cree/Newfoundlander) game designer from Hamilton, Ontario who has been making all kinds of games, including weird narrative ones, for over five years. She is co-director of Indigenous Routes, a nonprofit providing new media training for Indigenous youth, and Dames Making Games, a nonprofit dedicated to helping marginalized game designers and developers.

Costumes are optional but encouraged!

What is Teens Learning Code?


Teens Learning Code is for 13 to 17 year old highschool girls, trans, and non-binary youth — and is much more than learning how to code. It is also about learning problem solving skills, how to turn ideas into reality, exposure to what a future in technology could look like, networking and making friends!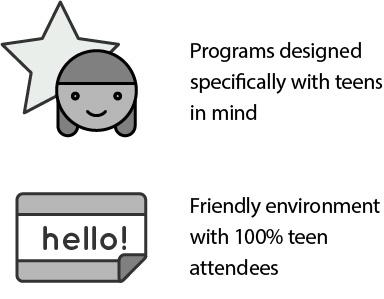 Requirements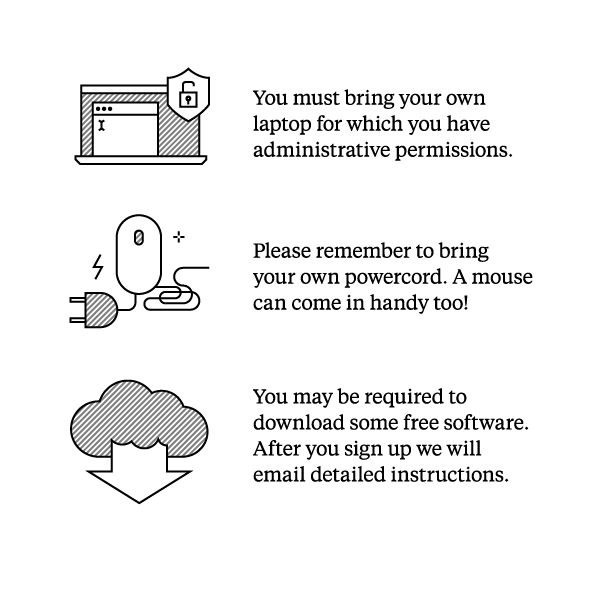 This is a Bring Your Own Laptop (BYOL) workshop, but we'll also have a limited number of laptops available to borrow. If you'll need a laptop, that's no problem! Just let us know in the registration form, and we can reserve one for you! If you are bringing your own computer, please be sure to bring your powercord.


Make a Donation
This (free) event is made possible from our friends at Google - and individual donations. If you'd like to help programs like this for teenage girls possible, feel free to make a donation!
Questions? Email us at info@canadalearningcode.ca
You can also find us here: