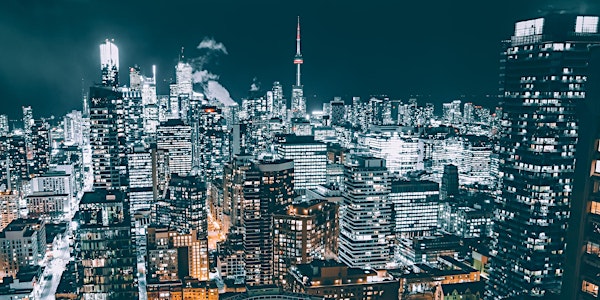 Toronto Wastewater Surveillance Conference - Virtual - Day 1
In-person and Virtual Conference on Recent Scientific Advancements in Wastewater Surveillance
About this event
Toronto's Wastewater Surveillance Conference is a two-day event on February 2nd and 3rd, 2023, organized jointly by Ontario's Wastewater Surveillance Initiative and Toronto Metropolitan University (formerly Ryerson).
Participants can participate or attend one or both days of the conference, in-person or virtually . However due to capacity limits of the conference facility, priority for in-person attendance was given to conference organizers, speakers and presenters.
Attendees are invited to register for virtual tickets.
For Day-2 Virtual Tickets click here.
Day 1 Agenda – February 2, 2023
Link for Morning Session: Teams Live
10-10:15 am -------- Welcome Remarks and Land acknowledgement (Live)
10:15 – 10:45 am --- Keynote speech (Live) Dr. Peter Juni, Oxford University
10:45 am- 12 pm --- Research Presentations (Live)
Applying ecotoxicology to respond to the needs of a pandemic: SARS-CoV-2 wastewater surveillance in support public health action - Dr. Mark Servos, University of Waterloo
Evaluating the impact of sewer network on wastewater surveillance results: Are we better off sampling at treatment plants or upper sewershed locations? - Dr. Banu Ormeci, Carleton University
Using wastewater surveillance to rapidly respond to novel epidemics: a case study of the 2022-2023 MPOX North-American outbreaks - Patrick D'Aoust, University of Ottawa
Wastewater Surveillance: Two Years of Experience Evaluating SARs-CoV-2's in North-Eastern Ontario and Future Challenges - Dr. Gustavo Ybazeta, Health Sciences North Research Institute
Wastewater Surveillance of Shelters in Toronto - Princilla Agyemang, Inner City Health Associates
Link for Afternoon Session: Teams Live
2-2:45 pm --------- Airport Wastewater Surveillance (Live)
Steven Thomas and Brittany Maxwell, Pearson Airport
Dr. Chrystal Landgraff, Public Health Agency of Canada
Dr. Trevor Charles, University of Waterloo
Dr. Lawrence Goodridge, University of Guelph
2:45- 3 pm --------- Wastewater surveillance reveals differences in COVID-19 infection trajectory across a major North American land border (Live) Dr. Michael McKay, University of Windsor