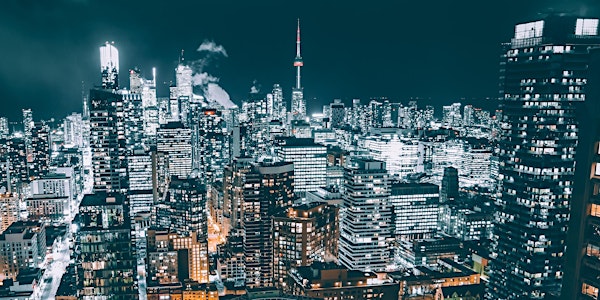 Toronto Wastewater Surveillance Conference - Virtual - Day 2
In-person and Virtual Conference on Recent Scientific Advancements in Wastewater Surveillance
About this event
Toronto's Wastewater Surveillance Conference is a two-day event on February 2nd and 3rd, 2023, organized jointly by Ontario's Wastewater Surveillance Initiative and Toronto Metropolitan University (formerly Ryerson).
ePosters and Recordings Available on Kubify
Participants can participate or attend one or both days of the conference, in-person or virtually . However due to capacity limits of the conference facility, priority for in-person attendance was given to conference organizers, speakers and presenters.
Attendees are invited to register for virtual tickets.
For Day-1 Virtual Tickets click here.
Day 2 Agenda – February 3, 2023
Morning Session Link: Teams Live
10-10:15 am ---------- Welcome Remarks and Land acknowledgement (Live)
10:15 – 10:45 am ----- Keynote speech (Live) Dr. Bernd Manfred Gawlik, Joint Research Centre, European Commission
10:45 am- 12 pm --- Research Presentations (Live) Wastewater Surveillance, A Canadian National Perspective – Dr. Chand Mangat, Public Health Agency of Canada
Wastewater Surveillance Strategy in United States- Dr. Amy Kirby, US CDCP
Dutch Wastewater Surveillance Program – Dr. Willemijn Lodder, RIVM, the Netherlands
Wastewater Surveillance of Influenza and RSV – Relationship to Clinical Metrics – Elisabeth Mercier, University of Ottawa
Limits of Detection and Quantitation in RT-qPCR to Characterize Results and Establish Laboratory QA/QC – Dr. Stephen Brown, Queen's University
Afternoon Session Link: Teams Live
2-2:30 pm ----------- Research Presentations (Live)
Mutations occurring in the Taqman probe binding region of the CDC N1 assay cause the observed deviation between N1 and N2 quantifications by qPCR - Jianxian Sun, University of Toronto
Wastewater Data-Driven Estimates of the Mutations that Define Variants of Concern – Dr. Devan Becker, Wilfrid Laurier University
2:30- 3:30 pm ------ Innovation Forum: The Future and Global Role of Wastewater Surveillance (Live)
Dr. Douglas Manuel, Ottawa Hospital Research Institute
Dr. Lawrence Goodridge, University of Guelph
Dr. Eric Arts, University of Western Ontario
Facilitated by Policy Innovation Hub, Government of Ontario
3:30- 4 pm ----------- Poster Awards and Closing Remarks (Live)