Description
Come join us for the launch of Kate Hartman's new book
"Make: Wearable Electronics"!
This event will feature projects and demonstrations by a variety of Toronto wearable artists and designers, possibly including you! Please come wearing your favorite wearable electronics or let us know if there's a project that you'd like to add to the display. Food and drink will be served and prototypes will be tested as we celebrate the Toronto wearables community and chat about what's next for wearables!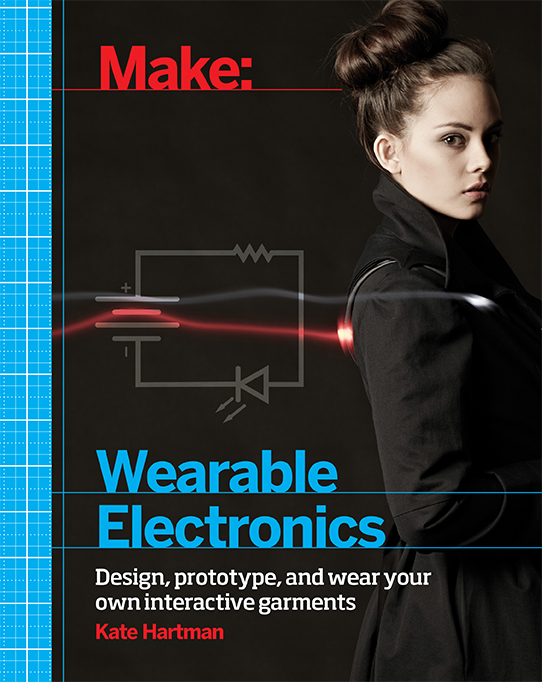 About the book (from O'Reilly.com):
What if your clothing could change color to complement your skin tone, respond to your racing heartbeat, or connect you with a loved one from afar?
Welcome to the world of shoes that can dynamically shift your height, jackets that display when the next bus is coming, and neckties that can nudge your business partner from across the room. Whether it be for fashion, function, or human connectedness, wearable electronics can be used to design interactive systems that are intimate and engaging.
Make: Wearable Electronics is intended for those with an interest in physical computing who are looking to create interfaces or systems that live on the body. Perfect for makers new to wearable tech, this book introduces you to the tools, materials, and techniques for creating interactive electronic circuits and embedding them in clothing and other things you can wear.
The Toronto Wearables Meetup is a monthly lecture series and gathering of people interested in wearable technology, fashion, wearable electronics, soft circuits, electronic textiles, emerging materials, and other creative and innovative approaches to things that live on the body. This Meetup is a gathering for artists, fashion designers, industrial designers, textile enthusiasts, engineers, researchers, students, and anyone interested in these emerging and intersecting fields.
Organizer of Toronto Wearables Meetup 28