Description



Sponsored by: Elite Singles


Presented by: Carmelia Ray Matchmaking & Rob Pagetto, Radio & TV Host of 105.9 The Region & Amber Walker Events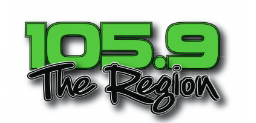 Planned & Executed by: Amber Walker Events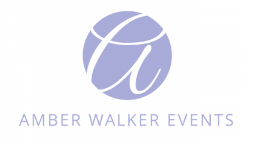 Publicist: Danielle Iversen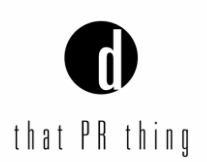 Toronto's Elite Divorce Party is committed to change the discussion and context about divorce. Our event celebrates and educates divorcees, and the singles who are now "dating during" or "dating after divorce."
Have an opportunity to meet, mingle and connect with Toronto's elite singles in a variety of industries. You'll hear from several speakers on the topic of dating after divorce. You'll have a chance to network, and meet other like-minded singles to celebrate the changes that come with being divorced.
According to The Vanier Institute of the Family, an estimated 38-41% of Canadians will end up divorcing before their 30th anniversary. Many divorced singles refer to their relationship as a "failed" marriage. The conversation around many divorced singles is typically dismal, cynical, negative and often painful. The Elite Divorce Party is out to change the stigma of dating after divorce, to a positive and encouraging experience.
The number of women who are planning their "divorce parties" is on the rise around the Globe. Rather than moping around and mourning the end of their marriage, they see it as a cause to celebrate. Divorce Party Guru Christine Ghallagher says,
"Divorce is devastating. We need an event to mark this huge life change. All the other significant events in life have ceremonies or rituals. The party can mark the end of something, the beginning of the rest of her life.
The point of the party is to own what's going on, to push aside old ideas of shame around divorce."
When a marriage ends, it's time for a change and an opening for new possibilities. The idea of dating and entering a new relationship can be stressful and newly single divorcees need to feel empowered instead of hindered. The Elite Divorce Party connects successful, like-minded, relationship-ready singles to commemorate an exciting time for growth and discovering a new love.
Event Organizers
Founder of the original "Divorce Party" has never been married, yet has had his parents, many friends and family go through a divorce. He came up with the idea to plan a divorce party after hearing story after story of reasons to celebrate their new life. He threw his first divorce party in Florida which was a huge success. His greatest joy and accomplishment was seeing guests having a great time, smiling, laughing and enjoying themselves, instead of feeling sorry about their maritial status. The idea of bringing like-minded divorcees together was the intention, and he knew Toronto was ready for this type of event.
Our co-founder, and 26+ year professional Matchmaker Carmelia Ray can attest to divorced singles attaching a sense of failure, or blame when their marriage ends. Many singles believe they are at fault when their marriage is over, and can often end up with depression, resentments, self-esteem issues and other more serious mental, physical and negative emotional impacts. In the spirit of changing the paradigm of divorced singles and supporting divorcees, a portion of our event sales will get donated to CAMH.
Corporate event planner and proposal planner Amber Walker is thrilled to be able to plan a Divorce party when she's usually planning proposals! The idea of planning an event for the next line up of potential clients is both an exciting and rewarding opportunity.
Agenda For The Evening
7:00
Registration + Welcome Drink & Appetizers
7:25PM
Meet Your Hosts
Rob Pagetto, TV & Radio Personlaity
Carmelia Ray, Celebrity Matchmaker
Amber Walker, Corporate Event Planner
7:30
Comedy by Quinn The Comic
Mediation during a Divorce, Diane Horsman, BOLD Consulting, Divorce Consultant/Mediator
Forward With Confidence & Empowerment After Divorce, Leanne Townsend, Lawyer & Divorce Coach
8:00 – 8:45
Elite Divorce Panel Discussion
An Open Discussion about Dating successfully after Divorce
Panelist 1: Ian Barnett, CEO of 3C
Panelist 2- Jana Webb, Fitness & Wellness Expert, Founder of Joga House
Panelist 3: Natalla Juarez, Breakup/Divorce Coach & Dating Strategist
Panelist 4: Dr. Sanjeev Goel, Founder of Peak Human Summit & Peak X Labs
Panelist 4: Melissa Barlock, Professional Business Coach
8:55
Giveaway Announcements, Sponsor Mentions and Closing Remarks
Sponsor Mentions
9:00 – 11:00
Mix and Mingle & PARTY!
Music brought to you by DJ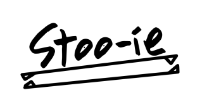 REGULAR TICKET INCLUDES:
1 Free Drink
Hors d'oeuvres
Each Regular Ticket has a chance to win the below prizes!
Cannabis Cooking Company
1 Couples Cooking Class
Value -$250.00
Rob Pagetto
Professional Branding and Business Coaching Session
Value- $250.00
Leanne Townsend, Lawyer & Divorce
The Ulitimate Divorce Recovery Gift Basket
One free divorce recovery coaching session with Leanne
$50 Spa Gift Certificate
Positive Affirmation Cards
Chakra Bracelet for positive energy
A bottle of champagne
Free pass to attend Leanne's Divorce Recovery Support Group for 1 session which includes yoga, meditation and group discussion.
Value -$250
Venao Swimware
Swimsuit from the 2019 Collection
Value: $350.00
PEAK LABS
Consult
Value: $500
VIP TICKET INCLUDES:
2 Free Drinks
Hors d'oeuvres
Each VIP Ticket has a chance to win the Ultimate Dating After Divorce Grand Prize that includes EVERYTHING below!
Carmelia Ray Matchmaking
-3 Month Professional Matchmaking & Digital Dating Support Program
-Includes Online Dating Set up, 3 60 minute coaching sessions and a private search for 3 months.
Value-$3,500.00
Amber Walker Events
Date Planning
-Itinerary for a three staged date
-1-hour planning session (by phone or in person)
-Manage Reservations & Vendors & Setup Room Decoration
-1-hour personal shopping
Value-$300.00
Designer Swap
1) Free 1 hour Image Consultant Service - this is an amazing opportunity for your winner to be styled from head to toe and prepare for first date looks using their own wardrobe! (value at $150)
2) 20% discount off their entire purchase at Designer Swap - shop for new and pre-loved luxury designer goods in-store at our pop-up location or online at www.DESIGNERSWAP.ca - this is a great opportunity for your winner to add designer goods to their closet for a more complete wardrobe!
Teeth Whitening
$250
Photography Session of the NEW YOU
VALUE: $500.00
Natalia Juarez
Break Up Recovery Coaching session 30 minutes Express Session
Value -$97.00 USD
BOLD Consulting
Getting Help- Divorce Package
1.5 hour consultation
Financial disclosure check list
Meeting minute and strategy summary
Information package
Lawyer referral
Value $650.00
SWEET STATION SPONSOR:



LOCATION: Thompson Lobby Bar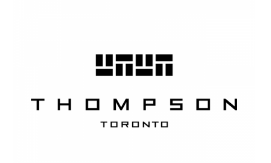 Organizer of Toronto's Elite Divorce Party
Amber Walker Events is a premier event planning company based out of Toronto. At Amber Walker Events, we strive to expertly deliver the amazing moments that clients imagine to the very last detail. Everything that we do, we do with flair, passion and precision - from start to finish.