Description
Touch For Health Certification Classes
Many people choose to learn about Touch for Health Kinesiology through fun, interactive workshops. Training is suitable for anyone wanting to learn skills to help themselves and others enjoy vibrant health and achieve their greatest potential. Our students may include moms, dads, teachers, office workers, fitness instructors, massage therapists, students and complementary health practitioners. In fact absolutely anybody! You will learn simple, effective techniques to improve posture, reduce physical tension, release emotional stress and discover the effect food has on your energy. Come away feeling more confident, energised and alive!
Learning objective:
Official International Kinesiology
Collage Syllabus
Touch For Health Level I
Balancing-As-You-Go
Introductory kinesiology workshop for lay people and health professionals

Accurate indicator muscle testing; "challenging" reflexes to find deeper levels to balance

Emotional stress release (for present distress)

14 muscle-tests as biofeedback for posture and 14 major energy meridians

5 reflex systems and nutrition for balancing muscles, posture and energy and more!

Simple pain control techniques

Improve Sensory-auditory and visual perception and physical range of motion with auricular and visual balancing
Level I is open to all. It is suitable for the lay person who has no prior knowledge about muscles/anatomy/posture or Chinese acupuncture energy theory. Many massage therapists, chiropractors, acupuncturists, therapists, coaches, etc., find TFH useful in their practices, and for client education (TFH is often recognized for professional continuing education credit). Most kinesiologist's learn TFH during their training.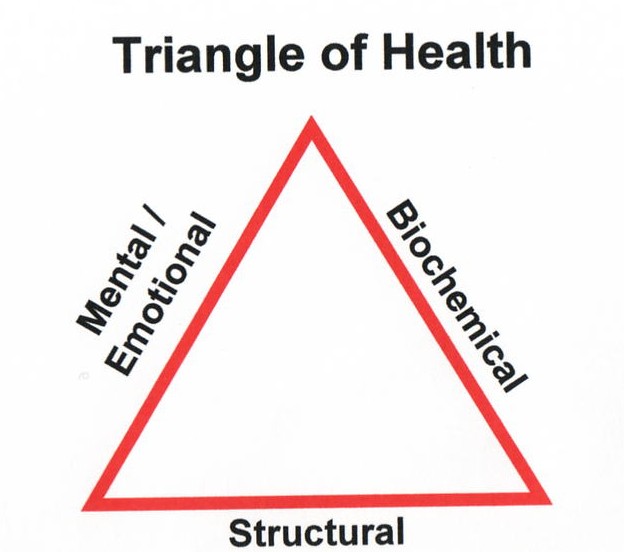 Official International Kinesiology
Collage Syllabus