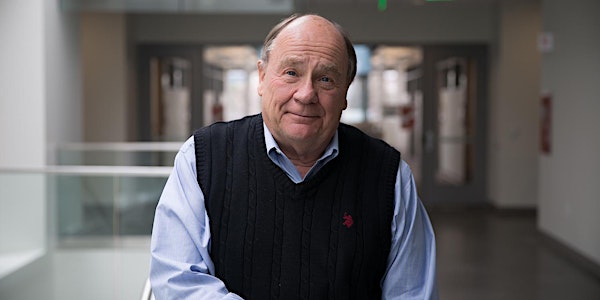 "Tough Kids" and Families: Who They Are, What Causes These Behaviors, and H...
Location
Alberta Room
Dining Centre, University of Calgary
2500 University Drive NW
Calgary, Alberta T2N 1N4
Canada
Description
---
Do you know a kid who argues, throws tantrums and refuses to cooperate at school or at home?
Attend an evening lecture to experience the wisdom and expertise of a nationally renowned authority on behaviour management, author of "Tough Kid" books and University of Utah Professor Dr. Bill Jenson!
---
ISE is very pleased to be hosting Dr. Bill Jenson on November 14, 2016.
Dr. Jenson is currently a Professor in the Department of Educational Psychology from the University of Utah. His research interests include externalizing behavior disorders, the management of noncompliance and aggression, practical classroom behavior management, behavioral assessment, academic intervention and parent training.
His presentation will focus on the practical management of "Tough Kids", a topic on which he has published extensively.
Timeline:
Doors open at 6:30pm
Guests check in, find a seat, refreshments and dessert are served
7:00pm to 8:30pm
Dr. Bill Jenson is introduced by Dr. Jim Brandon, Associate Dean of PACE
Dr. Bill Jenson speaks
8:15pm Q & A


This is a FREE lecture open to the public.
---
Dr. Jenson has published numerous research papers and books including:
The Tough Kid On-Task in a Box Program;

Functional Behavior Assessment of Chronic Absenteeism, and Truancy and Interventions Book;

Functional Behavior Assessment of Bullying Behavior and Interventions Book;

Superheroes Social Skills Training Program;

Tough Kid Book;

Tough Kid Tool Box: A Resource Book;

Tough Kid New Teacher Survival Kit;

Tough Kid Parent Training Book: Why Me?;

Tough Kid Principal's Briefcase; Applied Behavior Analysis in Teaching;

Understanding Childhood Behavior Disorders;

Teaching Behaviorally Disordered Students: Preferred Practices;

Best Practices: Behavioral and Educational Strategies for Teachers;

Homework Partners Series;

School-Based Interventions for Students with Behavior Problems,

as well as classroom computer products including Get'm on Task program.

In 2015, Dr. Jenson won the University of Utah's Distinguished Innovation and Impact Award for his research in interventions and treatments for children, both nationally and internationally.
"Tough Kid" website: http://toughkid.com
Dr. Bill Jenson talks about "Tough Kids"

---
How to find your way around campus?
Calgary Transit - Plan your Trip
U of C Visitor Parking Information