Description
Up top on one of Toronto's favourite hotels, Toula Restaurant invites you to pay homage to one of the most glamorous nightclubs in history, Studio 54.
Featuring a guest DJ from Europe, this special one night only evening will toast farewell to 2014 up top of one of Toronto's best views of the city, while creating an atmosphere of decadence disco often associated with Studio 54.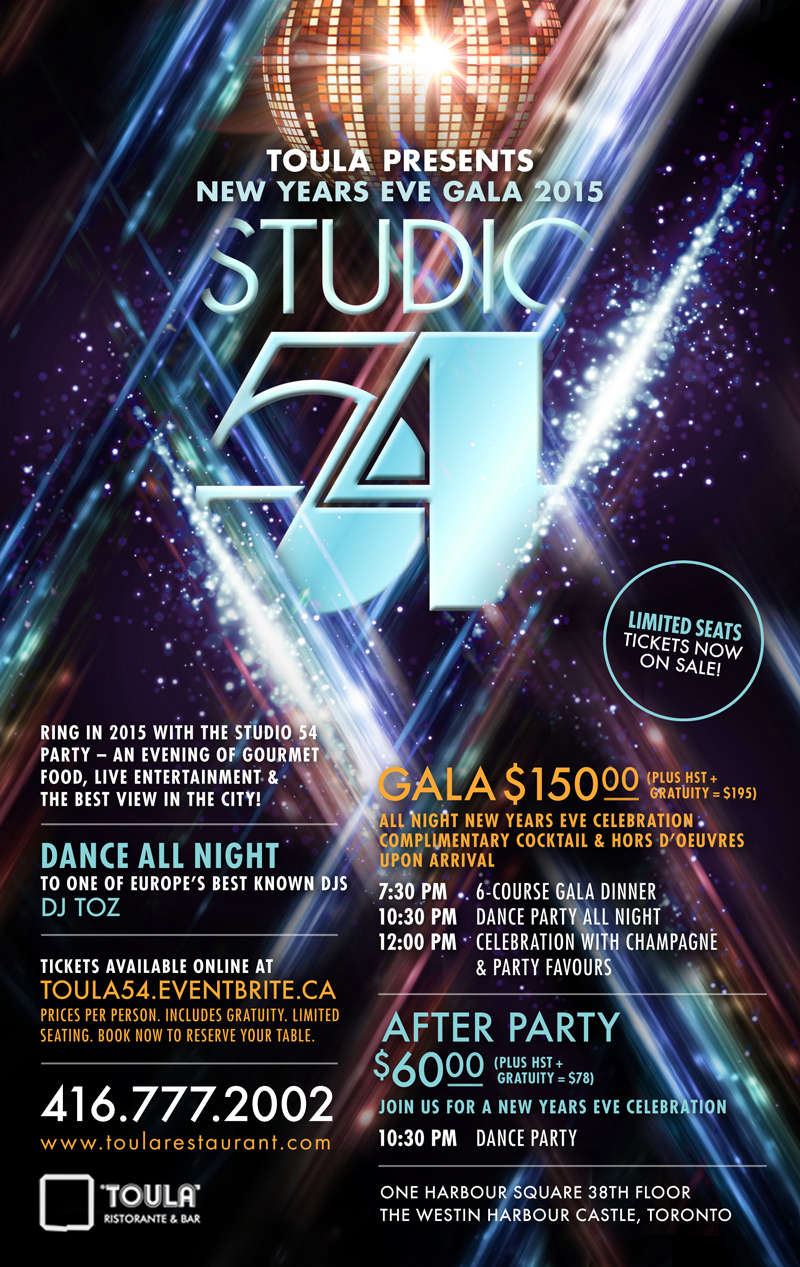 Special host & sponsors to be announced. Limited tickets now on sale.
**All tickets include gratuities.**
About Toula Restaurant
Toulà Ristorante & Bar first opened in Treviso, Italy near Venice in 1961 and has become a Toronto gem forty-eight years later. Synonymous with elegance, original Italian cuisine and service Toula has grown to encompass several restaurant locations worldwide, in cities such as Cortina, Rome, Milan, Munich, and Tokyo. Overlooking Lake Ontario and the perfect city skyline, Toulà offers one of the best views in the city that will take your breath away.