Location
Cycling the Waterfront Trail - Toronto >> Oakville >> Niagara-on-the-Lake >> Niagara Falls
Toronto, Ontario
Canada
Description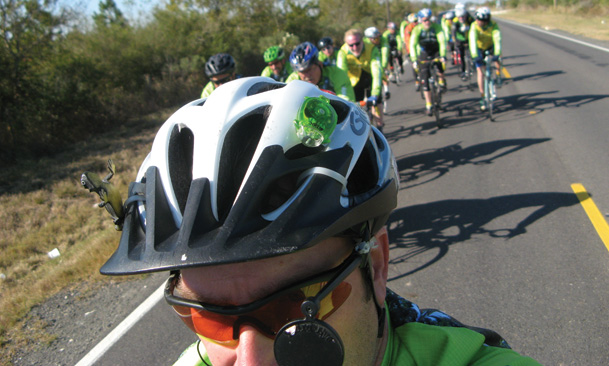 IMPORTANT UPDATE!
The platinum route (140 km) Toronto to Niagara Falls is FULL. We cannot accept any more riders for this route. The gold and silver routes are still open. Keep reading for details!
What is this all about?
Tour des Trees Eh! is a one-day recreational bike ride on Friday, July 26, 2013, hosted by the Canadian TREE Fund to celebrate all the benefits and wonderful ways in which trees enhance the quality and beauty of our urban environment and to raise awareness of the multiple challenges arborists face while attempting to provide urban trees with the care and culture they need. A big part of this event is the opportunity to network with fellow riders and arborists. The ride occurs two days before the 7-day International Stihl Tour des Trees annual cycling event during which riders will cycle from Niagara Falls through Upstate New York and back to Toronto via eastern Ontario. Those participating in the international event now have the opportunity to cycle the remaining distance around Lake Ontario between Toronto and Niagara Falls.
Why should you participate?
If not for the camaraderie, then support the cause! Our goal is $10,000 and we intend to create a new grant from event proceeds. The Canadian TREE Fund is all about raising money to support research and education in urban forestry.
How can you participate?
You have 4 registration options: ride, volunteer, sponsor or donate. Riders can choose their preferred route. Volunteers & sponsors will be contacted with further options/details, and donors will be issued a huge thank-you! Note that donors don't support specific riders in this event like in the international Tour des Trees – all proceeds go towards our $10,000 goal.
Tour options & schedule
Click to see the tour map. Riders have the choice of the following routes:
1) FULL. NO MORE RIDERS WILL BE ACCEPTED! Platinum Route (140 km) Toronto to Niagara Falls. Ideal for experienced road cyclists capable of averaging a minimum of 20 km/hr. Includes lunch at the Casablanca Winery & Inn and 2 refreshment stops.
2) Gold Route (100 km) Oakville to Niagara Falls. Includes lunch at the Casablanca Winery & Inn and 1 refreshment stop.
3) Silver Route (22 km) Oakville to Hamilton. Well-suited for less experienced cyclists with limited time. Includes lunch at Baranga's on the Beach in Hamilton.
Toronto riders will depart from Yonge and Queen's Quay at 7:30 am sharp and meet the Oakville contingent at 9:30 at Coronation Park (Third Line & Lakeshore) for a kick-off ceremony including a welcome from Mayor Burton, a ceremonial tree planting and tree care demonstrations by Oakville's Canopy Club. Riders will then continue west along the route that primarily follows the Waterfront Trail to Niagara-on-the-Lake and along the gorge to Niagara Falls. Returns trips are available via: http://www.biketrain.ca/toronto-niagara
Tour registration includes full road support, insurance, a jersey, refreshment breaks and lunch.
Many Thanks to Our Event Sponsors!