Description
Spring has finally arrived in Canada's most northerly major city, and with the "average last frost date" quickly approaching, some keen gardeners and urban farmers are already preparing city plots. It's a little early in the season to fully appreciate Edmonton's urban food flora, but that doesn't mean we can't stretch our legs, visit some local gardens, and wander through some of the city's most historic and interesting areas.
Led by Michael Granzow and organized in connection with the Idea of Place conference at the University of Alberta, this walking tour provides conference goers, students, and the wider public an opportunity to explore some unique social and cultural spaces and think about relationships between urban agriculture and place. In addition, the tour will include a stop at the Old Strathcona Farmer's Market, where participants can try some local food for lunch. The tour will conclude with a walk down Whyte Avenue, before returning to the U of A campus for the afternoon conference sessions.
Those interested in participating in this tour should meet near the large red sculpture located close to the East entrance of the Henry Marshall Tory Building at the University of Alberta on Saturday, May 6 at 12:00 PM (see map below). This tour involves quite a bit of walking, and there may be some muddy and uneven ground, so please wear appropriate footwear. Also, bring some cash if you'd like to buy lunch at the Farmer's Market.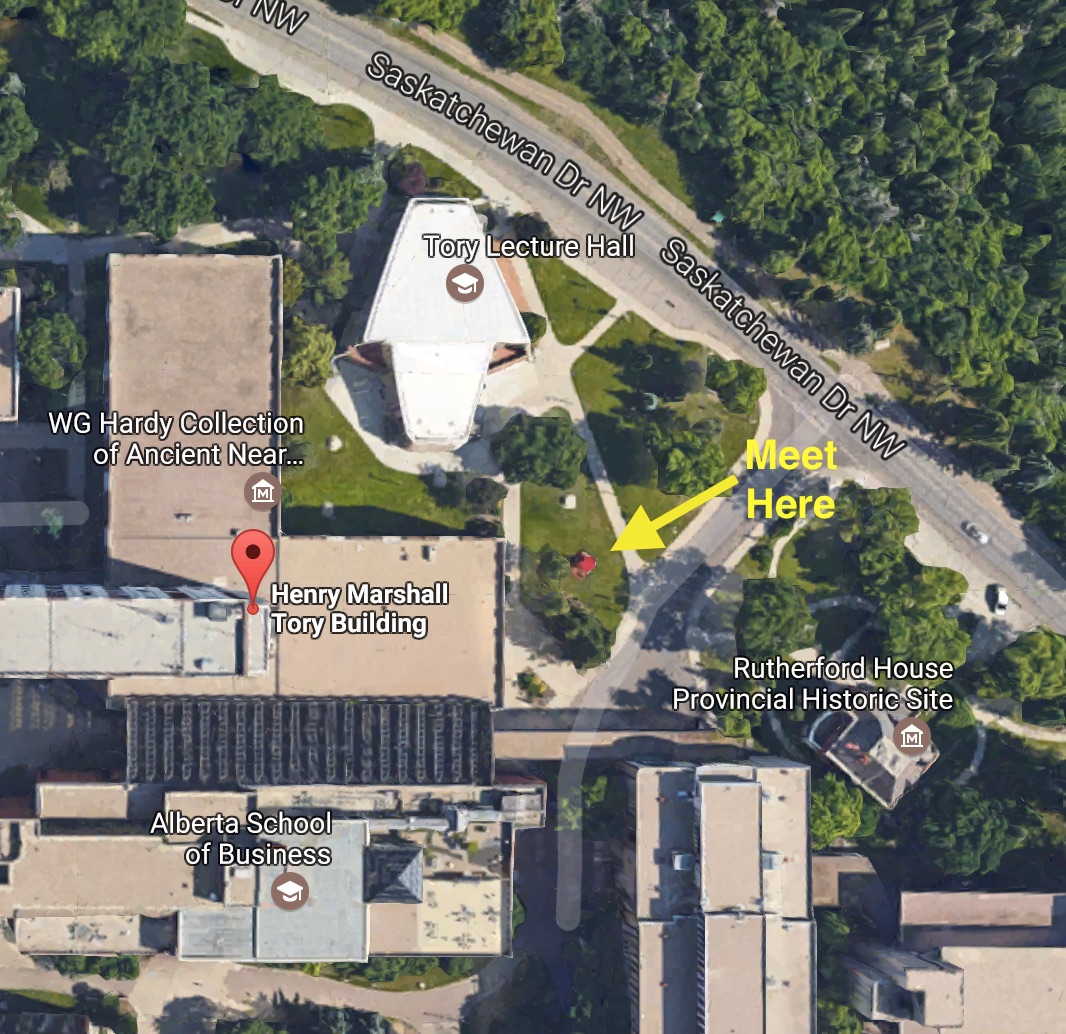 Organizer of Tour of Garden Spaces and Old Strathcona Farmer's Market
Michael Granzow is a PhD Candidate in the Department of Sociology at the University of Alberta. Michael uses interdisciplinary approaches from sociology, cultural studies, and human geography to study cities and urban change. His current research looks at emerging social and cultural geographies of urban agriculture in the Global North.