Tourism Innovation

Monday, 8 May 2017 from 10:00 AM to 3:00 PM (ADT)
Event Details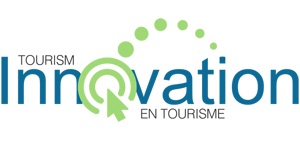 About the conference
On May 8th 2017 tourism stakeholders will gather to share success stories with industry peers and discuss crucial questions in this important sector:
What are the upcoming trends in tourism

Is New Brunswick ready to take advantage of these

What are the business opportunities and challenges
A joint initiative of the Centre Assomption de recherche et de développement en entrepreneuriat (CARDE) at l'Université de Moncton, and the New Brunswick Department of Tourism, Heritage and Culture, this event will showcase entrepreneurial and innovative success in New Brunswick.
This conference is organized as part of New Brunswick Innovation Week. Our province has a long history of innovation. We invented things like the snow blower, Scrabble, and the chocolate bar. New Brunswick Innovation Week provides an opportunity to celebrate and support the substantial work of New Brunswick entrepreneurs, businesses and researchers.
Who should attend 
This conference will appeal to all those who are involved in tourism, economic development or interested in developing a sustainable and profitable future, such as:
Tourism operators

Entrepreneurs and business people

Economic development professionals

Investors

Government representatives (federal, provincial and municipal)
The Program

 10 AM Opening Remarks
 

Pauline Roy, Director, Centre Assomption de recherche et de développement en entrepreneuriat, Université de Moncton

 10:15 Greg Klassen : Seeing around the corner
 

Greg Klassen, Principal, Twenty31 Consulting

 11:10 Brigitte Prud'homme : Sustainable tourism : is it sought by consumers?
| | |
| --- | --- |
| |  Dr Brigitte Prud'homme. DBA, Marketing professor, Université de Moncton |

 11:30 - Panel : Success stories 
| | |
| --- | --- |
| |  Mychèle Poitras, Communications & Marketing, Les Brasseurs du Petit-Sault Brewers |
| | |
| --- | --- |
| |  Diane LeClerc, owner, Sled Dog Adventures |

 Noon - Networking lunch

 1 PM - Panel : Success stories
 

Victoria Clarke, Executive Director, Discover Saint John
| | |
| --- | --- |
| |  Rolande Thibodeau, Owner operator, Management 2000 Consulting |
| | |
| --- | --- |
| |  Debbie Norton, Owner, Miramichi Outdoors |

 2 PM - David Alston and Pauline Roy : Preparing for what's next
| | |
| --- | --- |
| |  David Alston, Chief Entrepreneur in residence, Province of New Brunswick |
| | |
| --- | --- |
| | Greg Klassen, Principal, Twenty31 Consulting |

 3 PM Closing Remarks
Speakers
Greg Klassen
A tourism industry strategist with 25 years of leadership experience with blue chip organisations, including Canada's national destination marketing agency, Destination Canada—DC, AT&T and TELUS, Greg is an expert in the development and execution of marketing strategies leveraging new technologies for tourism.

At Twenty31 he advises senior leadership teams on sustainable competitive destination marketing strategies, brand positioning and investment opportunities. He is a renowned thought leader on disruption in destination marketing and the links between travel and tourism and economic development.
While at DC, Greg led the organisation's corporate and marketing strategies and international operations as Senior VP of Marketing Strategy and held the role of interim CEO for one year in 2014.
Over his 14 years at DC, Greg led the enhancement of Canada's Future Brand ranking from 12th to 1st position, positioning Canada as the most recommended destination in the world to visit according to Reputation Institute. Greg also created a comprehensive strategy to promote the 2010 Vancouver Winter Olympics, developed a unique segmentation model to understand the underlying needs of global travellers through the Explorer Quotient and spearheaded the Canadian Signature Experiences product development program, helping position Canada as a truly experiential destination. For his efforts Greg was recognised as one of Canada's top marketers by Strategy Magazine and Canada's Marketer of the Year by Marketing Magazine

Greg has actively participated and presented at major industry forums including ATTA, DMAI, PATA, TIAC, UNWTO and WTTC. Greg holds an MBA from Thunderbird School of Global Management in Arizona and an undergraduate degree in Economics from the University of Victoria. He is a fellow of the Royal Canadian Geographical Society.
Dr Brigitte Prud'homme, DBA
Marketing Associate Professor at Université de Moncton (N. B.) Research Associate at Institut de recherche sur les PME at Université du Québec à Trois-Rivières (Québec, Canada). Her research focuses on the implementation of sustainable development in the organizational strategy of service enterprises, especially in tourism and hospitality industries, the social responsibility of organizations, the value of local products and the role of cooperatives. When she was younger, she worked for Canadian Pacific Hotels & Resorts and lived the entrepreneurial experience in tourism.
Mychèle Poitras
Mychèle Poitras discovered a passion for beer in an old puppet theater in Brussels, where she tasted for the first time a trappist ale. A passion was born, and her friends now call her a beer snob even though she is perfectly capable of drinking a commercial beer in a red plastic cup. By day, she is responsible for communications at the City of Edmundston, and the rest of the time she coordinates marketing and branding for the Petit Sault Brewers in Edmundston.
Diane LeClerc
Diane LeClerc is a native of northern New Brunswick. She was an Animal Health Technician and an animal keeper for more than 20 years at the Granby Zoo. After falling in love with dog sledding back in 1994, she developed a passion for this sport and these magnificent animals. She shares her passion and knowledge with anyone willing to try this unique and memorable experience. Diane welcomes the opportunity to make everyone discover her culture, her language and her story through this wonderful adventure!
Victoria Clarke
Victoria leads the implementation of the corporation's strategic plan and provides senior direction for sales and marketing activities. In addition to being the corporate liaison with the City of Saint John and the Saint John Hotel Association, and working closely with other Saint John economic development agencies, Victoria is a member of the Destination Marketing Association of Canada, the Tourism Industry Association of Canada and SKAL International.
Rolande Thibodeau
An industry veteran in tourism and hospitality. Rolande is a business and community leader with a deep understanding of customer service, human resources and operations. She served as president of the New Brunswick Tourism Association from 1998 to 2000. While managing the Ramada Chrystal Palace, they won three prestigious nationally awards.

Rolande's expertise is focused on motivating effective teams of people who excel in the principles that drive success: People skills, commitment, and untiring dedication to customer satisfaction.

Rolande currently operates the Four Points Edmundston and is working with a group of business professionals in Opening Wingate Dieppe Hotel in May 2017.

Debbie Norton
Debbie is just one of the many generations to have grown up on the Oxbow. Being the youngest in the family, Debbie spent a lot of time with her father, traveling to many remote fishing experiences along the Miramichi river for which she has such deep respect today. Along with fishing she enjoys canoeing, poling & kayaking, she just likes to be in harmony with all the river has to offer. She loves to greet new customers and welcome them into the fishing fraternity of the Miramichi Back Country, otherwise known as "Debbie's little piece of paradise."
For over 190 years the Blackmore family has been providing the best Atlantic Salmon angling and outdoor adventure experiences on the Miramichi. Today, the tradition continues at Upper Oxbow and Mroc Lodges, with a passion for Atlantic salmon and striped bass fishing, hunting black bear, moose and upland birds and other outdoor experience.
David Alston
David is the Chief Entrepreneur in Residence for the New Brunswick Government, cofounder of Brilliant Labs, a Forbes top 50 CMO in social media, winner of entrepreneurial awards from EY and Startup Canada, advises over 100 startups a year, co-chair of LivingSJ and member of BCAPI focused on ending generational poverty, and Radian6's former CMO. Find him on Twitter @davidalston.
Presented by  
When & Where

Delta Beausejour Moncton
750 Main st.
Moncton, NB E1C 1E6
Canada

Monday, 8 May 2017 from 10:00 AM to 3:00 PM (ADT)
Add to my calendar
Organizer
Le Centre Assomption de recherche et de développement en entrepreneuriat (CARDE) cherche à promouvoir la recherche et la formation en entrepreneuriat auprès des gens d'affaires et dans les trois centres universitaires de l'Université de Moncton, ainsi qu'à assurer la diffusion des connaissances. Le CARDE assure un lien entre l'Université de Moncton et la communauté d'affaires acadienne et francophone, plus particulièrement dans le secteur de la petite et moyenne entreprise.
« Appuyer le développement de l'entrepreneuriat au Nouveau-Brunswick »