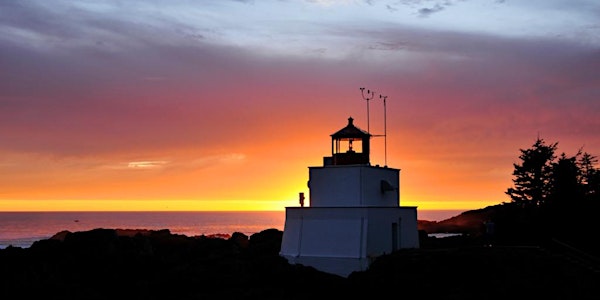 Tourism Plan Community Engagement - Session 2
Results from the community & business tourism survey will be displayed at the UCC for further feedback on emerging themes.
When and where
Location
Ucluelet Community Centre 500 Matterson Drive Ucluelet, BC V0R 3A0 Canada
About this event
What a summer! What's next for tourism in Ucluelet?
Results from the community and business tourism survey last spring point to an exciting future for tourism in Ucluelet along with some critical challenges that need to be addressed. Please join us to hear what community members and businesses said after a robust yet difficult summer of tourism about a better future for tourism and to share your thoughts on how we might get there.
What's next for tourism in Ucluelet?
What to expect: a gallery walk in the front foyer in the Ucluelet Community Centre to provide feedback on posters, hosted table conversations, and an opportunity to ask questions and meet some Tourism Plan Working Group, members.
All COVID protocols will be in place, masks and advanced registration are required. Each in-person session will allow up to 45 registered participants.
For those who are unable to attend, the link will be sent out through Ukee Mail and the Tourism Ucluelet stakeholder newsletter as well as posted on both organizations' websites in order to provide feedback on emerging topics that came from the survey in the spring.
For further details of the Tourism Plan Project documents, go to:
District of Ucluelet: https://ucluelet.ca/community/parks-recreation/ucluelet-tourism-plan
Tourism Ucluelet: https://www.discoverucluelet.com/new-tourism-master-plan/
We would like to acknowledge the Yuułuʔiłʔatḥ First Nation on whose traditional territories the District and Tourism Ucluelet operates.
Project Background: Tourism is one of Ucluelet's main economic drivers, employing 400-500 people regionally and generating $50-60 Million in regional spending each year. Done right, tourism can bring many benefits to communities; doing it right requires proactive planning and ongoing governance for community success.
The District of Ucluelet and Tourism Ucluelet have embarked on a Tourism Plan that will identify a shared community vision for tourism, and strategies to achieve it. The plan will build on the assets that have made tourism and collaboration successful to date, leverage what Ucluelet is good at, proactively align with community expectations, and identify new opportunities and strategies for meeting the changing needs and demands of visitors. The tourism planning process is being facilitated by WCS Engagement + Planning, and a local working group chaired by the District of Ucluelet is providing expertise to the process.
Tourism Survey Highlights: Prior to the summer, community members, businesses, and organizations were invited to share their thoughts on tourism in Ucluelet. A total of 280 residents participated in the survey along with 64 businesses. Respondents highlighted Ucluelet's healthy, functioning natural ecosystem as the greatest asset, and most survey respondents indicated support for tourism as part of the community economy. Many respondents also recognized that the current tourism economy has two sides and expressed some notable concerns such as the affordability and availability of housing, staffing shortages, peak period overcrowding, overuse of amenities, and variability in vitiation through the year.
Engagement: During the first week of October we are inviting tourism sector organizations, businesses and community members to take part in conversations to help create a better/sound future for tourism in Ucluelet. Engagement events will include an interactive public open house, and small table tourism sector conversations, and an online engagement opportunity.
Questions can be directed to:
Abby Fortune, Director of Recreation and Tourism, District of Ucluelet afortune@ucluelet.ca
Denise Stys-Norman, Executive Director, Tourism Ucluelet denise@discoverucluelet.com
Dan Wilson, Consulting Lead, WCS Engagement + Planning dwilson@whistlercentre.ca