Description
As an employer, learn what it takes to attract and retain qualified employees in the travel and tourism industry. Unhappy employees can be a major concern for customer satisfaction and can literally make or break a customer's experience with your company. Tap into potential employees you may not have considered.
As a Hospitality & Tourism student, recent grad or if you are interested in the tourism industry, discover the adventure, experience and doors that a career in tourism can open for you. Learn about career paths that offer exciting opportunities for growth, satisfaction and flexibility.
AGENDA
8:30 am Registration/Continental Breakfast/Networking
9:15 am Welcome/Greetings
Kathrine Christensen, Chair, RTO 9
Matt Fry, Chair, KAP
Bryan Paterson, Mayor, City of Kingston
Dr. John Conrad, Director Innovation and Business Engagement, St. Lawrence College
9:45 am Addressing the Labour Market Challenges
Adam Morrison, VP, Projects and Partnerships with Ontario Tourism Education Corporation (OTEC) will be addressing the current initiative that is underway with stakeholders across the region to develop a solution to the workforce challenges that Tourism is facing stakeholders across the region to develop a solution to the workforce challenges that Tourism is facing.
10:45 am Networking Break
11:00 am Panel discussion – Hiring and Retaining staff
Industry partners share the trials and tribulations they have experienced hiring and retaining staff, as well as the methods they have found to be successful.
Noon Lunch/Networking
1:00 pm St. Lawrence College Hospitality Program
Stephen Finnigan, Associate Dean, School of Skilled Trades and Tourism along with Chef Richard Hendy will share their School's innovative program changes and new educational products that are being implemented in an all-out effort to respond to growing needs. These innovative projects are specifically being designed with the community to attract more students and to help retain graduates in an endeavor to help bolster the regional workforce.
1:45 pm Loyalist College
Karin Desveaux, Program Coordinator, Professor will be focusing on the existing Culinary program at Loyalist College, and their emphasis on experiential learning and the guiding principles they will be following as they plan for their new facility.
2:30 pm Tourism Industry Association of Ontario
Carol Greenwood, Membership & Business Development will speak about the Tourism as a Career campaign that they have undertaken.
---
Adam Morrison, Vice President, Projects and Partnerships with Ontario Tourism Education Corporation (OTEC) will be addressing the current initiative that is underway with stakeholders across the region to develop a solution. Adam will also speak about the Careers in Tourism Awareness Campaign that the Tourism Industry Association of Ontario has undertaken.
---
Panel Discussion Moderator

Prior to 2011 Murray Matheson was employed by Sears Canada for 29 years. In 2011 Murray moved to Kingston and accepted the position of Executive Director with Kingston Accommodation Partners. Murray is currently the Interim Executive Director for Tourism Kingston and past Chair of RTO 9.
---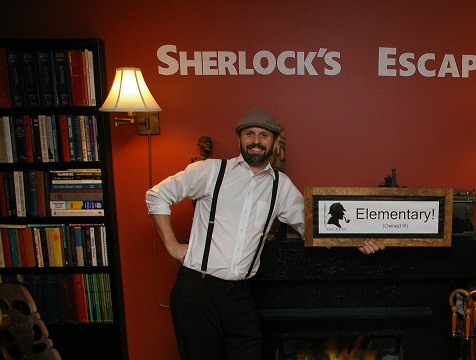 Matt Rothwell is the Owner/operator of Sherlock's Escapes in Kingston. Matt opened Sherlocks Escapes just over 2 years ago and employs 5-10 employees. Prior to Matt opening his business in Kingston he was a wilderness guide in Algonquin Park. Matt has nearly 15 years experience working in the tourism industry.
---
Richard Hendy
Richard Hendy (Red Seal) completed his culinary training in Oxford, England in 1988 and has a Diploma in Education from Queen's University, Kingston Ontario. Richard gained valuable knowledge and experience in the hospitality industry working in high class restaurants in England and other countries of the world including Switzerland, Germany, Australia, New Zealand, Holland, Austria and Canada. Richard has been working as a Professor and program coordinator in the culinary Arts program at St. Lawrence College in Kingston, Ontario for the past thirteen years.
---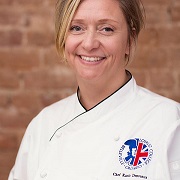 Beginning her culinary career in Toronto in the mid 90's, Karin Desveaux cooked in some of the city's finest restaurants before moving to Prince Edward County in 2003 to open The Milford Bistro, Harvest and Pinch Gourmet. Karin and her business-partner worked with local producers and winemakers to celebrate seasonality and terroir through their food and exemplary service.
Now in her tenth year of teaching in the Culinary Program at Loyalist College in Belleville, Karin takes great pride in her role of Program Coordinator; together with her team, she weaves creativity, excellence, sustainability and wellness into the program that they share with aspiring chefs of the future.
---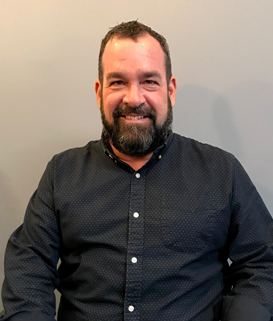 Working in the restaurant industry since he was 15, it seemed natural for Tim Pater to open Chien Noir Bistro 18 years ago. He followed it with Atomica, Harper's Burger Bar, Dianne's and, two years ago, his catering company Black Dog Catering. In a notoriously tough business, Tim not only continues to break sales records, but employs over 160 people. He donates to numerous community groups and his restaurants are environmentally responsible. He supports local food and farmers, volunteers his time, considers his caring staff his co-workers and treats customers like guests in his home.
Tim is the interim Chair of the Downtown Kingston BIA and is on the Tourism Kingston Board of Directors. With the BIA he is on the Marketing, Development and Executive committees. With Tourism Kingston, Tim is on the HR committee and is a member of the steering committees for both the TK/City of Kingston led Integrated Destination Strategy and Kingston's Culinary Tourism Strategy project. In the past Tim has also been involved with many groups and organizations serving to support Kingston's local food movement.
Tim and his businesses are very proud to have been the recipients of many honors over the years including the Chamber of Commerce's Small business award for Chien Noir in 2006 and Business Person of the Year award for Tim in 2016. Tim has been inducted into the Kingston Business Hall of Fame, as a Visionary Business Leader, in 2016.