Sales Have Ended
Ticket sales have ended
Looks like you missed our online ticket registration. Connect with us by emailing info@tourismregina.com to see if we still have space.
Sales Have Ended
Ticket sales have ended
Looks like you missed our online ticket registration. Connect with us by emailing info@tourismregina.com to see if we still have space.
About this Event
This year's full-day event format will allow for more networking opportunities and information sharing. Expect to delve into topics on visitor personas in Regina, myth busting, promotion, and a 'disruptive' panel!
This event is a piece of Economic Development Regina's efforts to strengthen Regina's competitive advantage, provide support to Regina tourism industry operators, partners, and stakeholders, and continuously collaborate to promote Regina as a leading destination for business and leisure travel.
AGENDA
9:00 a.m. - 9:30 a.m.
Doors Open & Registration
9:30 - 10:00 a.m.
Greetings from the City of Regina
His Worship Mayor Michael Fougere
Greetings & Welcome
John Lee, President & CEO, Economic Development Regina Inc.
Opening Presentation
Ashley Stone, Director, Tourism, Economic Development Regina Inc.
10:00 a.m. - 10:30 a.m.
Our Tourism Data Journey
Driving insights from data is a journey, not a destination. Over the last few years we have gone from high-level, descriptive statistics, to beginning to truly understand how we can better leverage what we know today into insights that will drive tourism into 2020 and beyond. Join us on this journey as we show you where we, as a community, have been, where we are, and the potential of where we are going. Collaboration will be a key to reaching this potential and our visitor, effectively.
Presenter: Shaadie Musleh, Senior Manager, Strategic & Competitive Intelligence, Economic Development Regina Inc.
Presenter: Jeannette Lye, Manager, Planning and Research, Tourism Saskatchewan
10:45 a.m. - 11:30 a.m.
Keynote #1: Placemaking Means Business: A How-To
Rob Hunden, CEO of Hunden Strategic Partners, will show how placemaking, quality of life and tourism translate into economic development, talent attraction, job/corporate retention and overall economic success for a city and region. Come learn what the companies and employees of today are looking for and how they correlate with what tourists seek. Then, once this realization occurs, learn the 8 steps to developing your next transformative project.
Presenter: Rob Hunden, President & CEO, Hunden Strategies
11:30 a.m. - 12:30 p.m.
LUNCH
12:30 p.m. - 1:45 p.m.
Keynote #2: What Happens When We Gather
Learn about the power of connection in a over-connected world.
Presenter: Scott Bakken, Founder & Creative Director, Socality
1:45 p.m. - 2:45 p.m.
Industry Breakout Sessions
Breakout Room #1: Meetings Mean Business
Driving Canada's visitor economy and economic diversification through strategic events.
Presenter: Clark Grue, Vice Chair, Meetings Mean Business Canada
Breakout Room #2: Delivering on the promise
Implementation of the 10-year Destination Strategy for Saskatchewan.
Presenter: Kwame Neba, Director of Industry Development, Tourism Saskatchewan
2:45 p.m. - 3:15 p.m.
Coffee & Networking
3:15 p.m. - 4:00 p.m.
Panel & Presentation: The Disruptors
Growth and change are a constant in the visitor economy. There are many ways our local entrepreneurs and businesses are flexing to these disruptions to increase opportunity for success. The fundamental challenge for organizations is to figure out when disruption is happening to them, to understand where it's coming from, and to have a strategy in place for more than one future. Listen in on how these locals have shifted a challenge into opportunity for our local visitor economy.
4:00 p.m. - 4:30 p.m.
Wrap up & Closing Remarks
Presenter: Ashley Stone, Director, Tourism, Economic Development Regina Inc.
4:30 p.m.
Networking & Atlas Grand Opening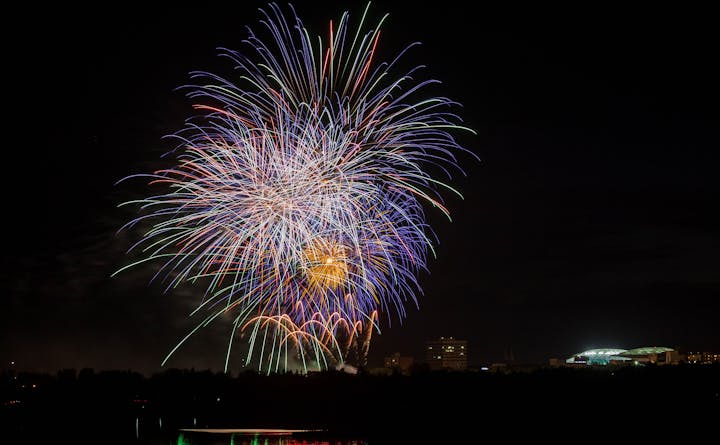 Join us post-conference for the Atlas Grand Opening!
The Atlas Team has asked if we can "bring the party" (since everyone knows the Tourism Industry are the "funnest" and friendliest people around)!
A Regina hotel evolution; The Atlas Hotel, is a newly created, independent, locally-owned brand launching in Regina November 1, 2019. The re-branded hotel has extended a special invitation for you to join them for complimentary appetizers and beverages at their Grand Opening reception immediately following the Tourism event.
Start Time: 4:30 p.m.
Location: Second Floor, Unity Hall. (2 floors up from the Collaboration event). The Atlas Hotel, 4177 Albert Street, Regina.
Short Presentation: Ryan Urzada, Chief Experience Officer, will share a few insights about The Atlas Hotel at approximately 5:45 p.m. Check out our Facebook event page for more information on speakers and schedule of events.