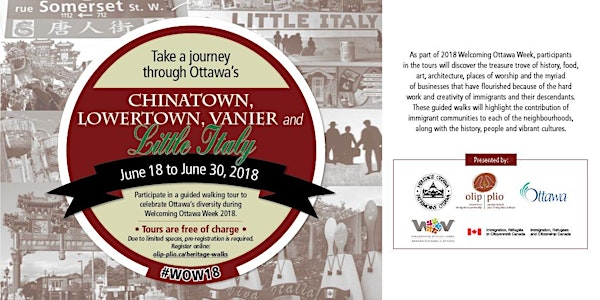 Tournée de la Basse-Ville est (français) / Lowertown East Walk(French)
Event Information
Location
Patro d'Ottawa
40 Cobourg Street
Ottawa, ON K1N 8Z6
Canada
Description
Le Lauréat du Prix du RPNFE : Joseph Balzoa Turgeon - 1er Maire d'Ottawa, M. Billy Lipanda du CESOC et la députée provinciale d'Ottawa-Vanier seront accompagnés de beaucoup de nouveaux arrivants à cette tournée. J'y serai et toi !
Tournée de la Basse-Ville est
Visite guidée avec Mark Farine à travers la Basse-Ville est pour en apprendre plus sur la contribution des communautés immigrantes au quartier, avec son histoire, ses gens et sa culture rayonnante. Les participants se promèneront dans ce quartier vibrant pour en apprendre plus sur ses commerces et son architecture en évolution et comment ce quartier fut le centre de Bytown (le nom originel d'Ottawa) à ses débuts.
Lowertown East Walk
Guided walk with Mark Farine throughout Lowertown East to learn about the contribution of immigrant communities to the neighbourhood, along with its history, people and vibrant culture. Participants learn about how French, Eastern European and Jewish immigrants transformed this neighbourhood. They visit schools, bakeries, restaurants and religious institutions that have been influenced by successive cohorts of immigrants.
For more information/Pour de plus amples information:
http://olip-plio.ca/fr/what-we-do/semaine-daccueil-a-ottawa/semaine-daccueil-a-ottawa-2018/tournees-pedestres-du-patrimoine-immigrant/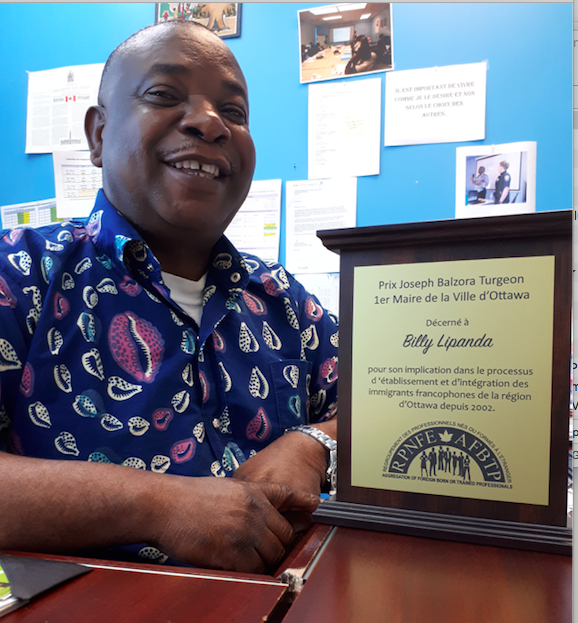 Philippe Dieudonné
dpecomanagementc@gmail.com

Phone : 819 329-9379
WhatsApp : 613 413-7993
Mark Farine : 613 601-4827
Date and time
Location
Patro d'Ottawa
40 Cobourg Street
Ottawa, ON K1N 8Z6
Canada