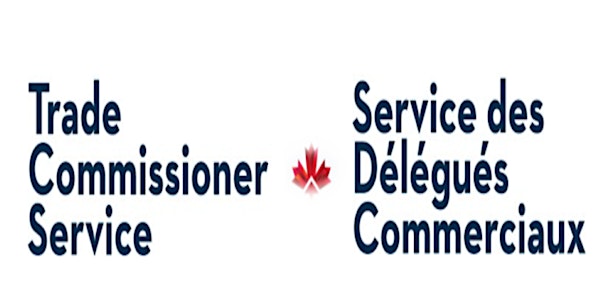 Trade Commissioner Service Export Café: China, Singapore and Philippines
Canada's Trade Commissioners deliver market specific overviews on entering global health and life sciences markets.
About this event
Are you a Canadian company interested in learning more about various Life Sciences markets across the globe? The Trade Commissioner Service (TCS) can help your company expand into new markets!
Join the Export Café sessions to meet Canada's Trade Commissioners from various countries across Asia, Europe, North America and South America to learn about opportunities, challenges and smart strategies for entering global health and life sciences markets.
In this virtual and free of charge session on Wednesday, May 25th, 2022 at 8:00am, you can expect to hear from Canadian Trade Commissioners based in China, Singapore and Philippines, ready to provide an overview on their respective markets and engage in a Q&A.
See how the TCS can help Life Sciences companies grow and expand!
About the Trade Commissioner Service
The Trade Commissioner Service (TCS) is a federal service offered by Global Affairs Canada. It gives companies on-the-ground intelligence and practical advice on foreign markets, through its network of 160+ international offices imbedded in Canadian Embassies, Consulates and High Commissions abroad, and 6 regional offices in Canada. Learn more about the TCS services and funding programs by visiting the website.
Privacy
Global Affairs Canada/Trade Commissioner Service will treat any information you provide as confidential, and is prohibited from disclosing this information to any third party. At all times, your information will be treated consistently with the Global Affairs Canada Privacy Act and Disclosure Notice.