Join us on a Sunday morning to learn how to make fresh delicious pasta, just like Nonna!
About this event
Join us on a Sunday morning to learn the techniques behind making traditional pasta! We will make an egg pasta completely from scratch. You will leave the workshop with a full belly and a batch of your favorite pasta to cook at home. The recipe you will learn can be used to make many different types of pasta, and experimented with to suit your taste.
What you will learn:
The steps to make a delicious batch of tender fresh pasta.
How to weigh and mix ingredients.
How long to let the dough rest.
How to roll, cut and shape the pasta into many varieties.
How to pair your pasta with sauces and toppings.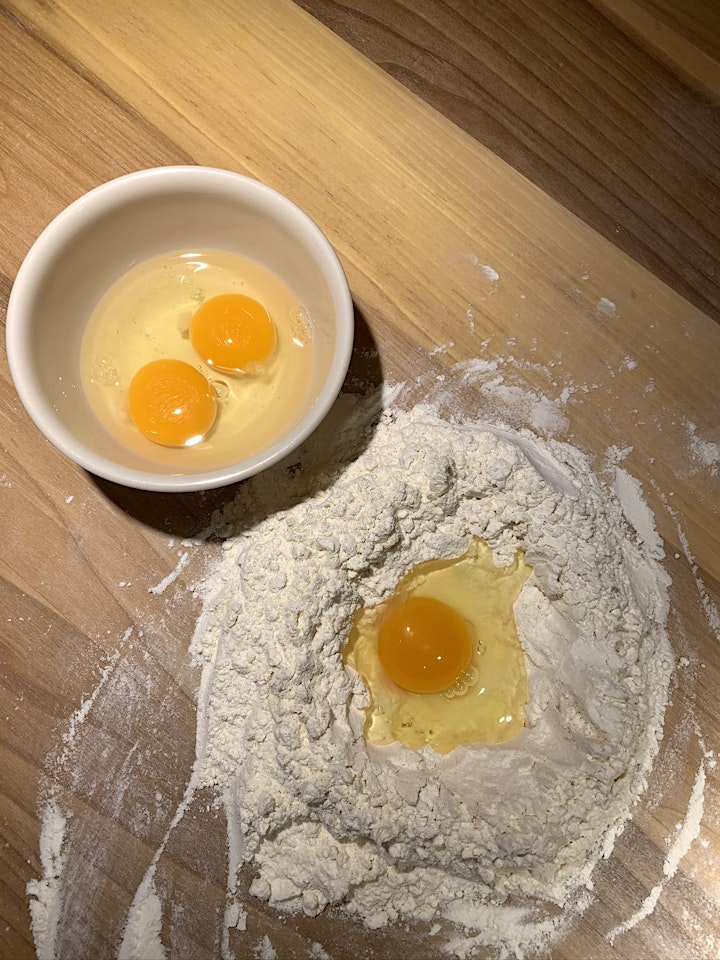 What you will take home:
A batch of pasta you have made from scratch to cook at home using your newly acquired skills.
Flexible instructions so that you can easily make excellent pasta at home, as well as recipes to try on your own that build upon the master recipe.
A full belly of pasta made in-class, and mind full of ideas for your next batch!
This workshop is for you if:
You've always wanted to learn how to make delicious, tender traditional pasta at home.
You like connecting and learning with other people who share your love of yummy food.
You like to know what's in your food, the science of how it works, and where to source the best ingredients.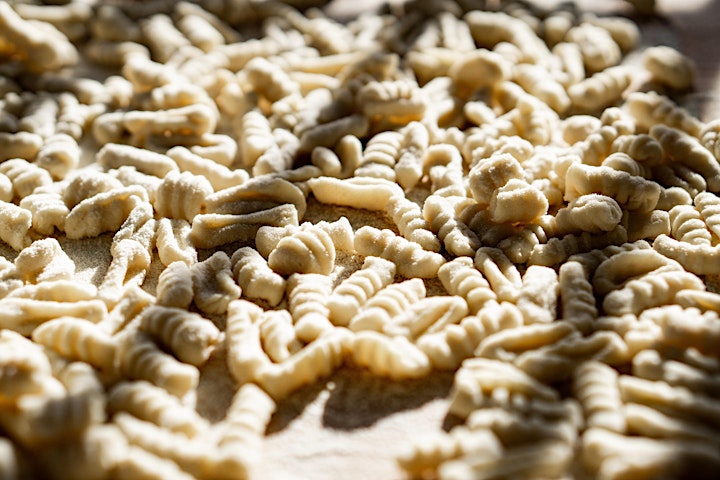 When:
Choose a date:
Sunday February 2
Sunday April 5
Time: All dates above are from 10:00-1:00pm
Where: 10C Shared Space, 42 Carden St. Guelph ON.
Class size: 16
Cost: $85 - $100 includes:
Batch of freshly cooked pasta, made in class
Freshly made dough to cook at home
Take home step-by-step hand-out
A delicious spread of freshly made pasta to try during the workshop
Light refreshments
What To Bring: a large mixing bowl, a tea towel, a pasta machine, if you have one, and an apron
Your Instructor:
Mary Galley - Mary is a Food Scientist, University of Guelph graduate, working in R&D where she brings her passion for food to work everyday.
In her spare time, she researches and replicates regional Italian recipes and loves nothing more than to tuck into a food project (big or small) to feed her family, foster an understanding of how food is made and maintain family traditions. Food preparation and cooking is an interest that started well over 30 years ago and during that time, there developed an obsession with pasta.
Several years and multiple trips to Italy later, she has made pasta under the watchful eye of her suocera (mother-in-law) and continues to take classes to hone those skills. The goal is that her son grows up with meaningful food memories, an appreciation of food, and the same Southern Italian traditions as his father and cousins.
Through Traditional Pasta Making, she looks forward to sharing what she has learned along with the same goals for participants: promoting conviviality over the magical transformation (and a bit of science) of how two simple ingredients become pasta!
FAQs
What do I bring into the event?
You must bring three items to the workshop:
A large mixing bowl
A tea towel
An apron
A pasta machine - if you have one at home!
How can I contact the organizer with any questions?
Contact Jordan at minga@10carden.ca or call 519-780-5030
What's the refund policy?
Minga will provide a 100% refund for workshops cancelled by Minga.
If a registrant cancels a workshop with more than 5 days notice, a 100% refund will be issued.
If a registrant cancels with less than 5 days notice or does not show up, no refund will be issued.
We are unable to provide a refund after the workshop takes place.
The above policies apply for pre-registered workshops. Refunds or credits will not be issued for a missed class.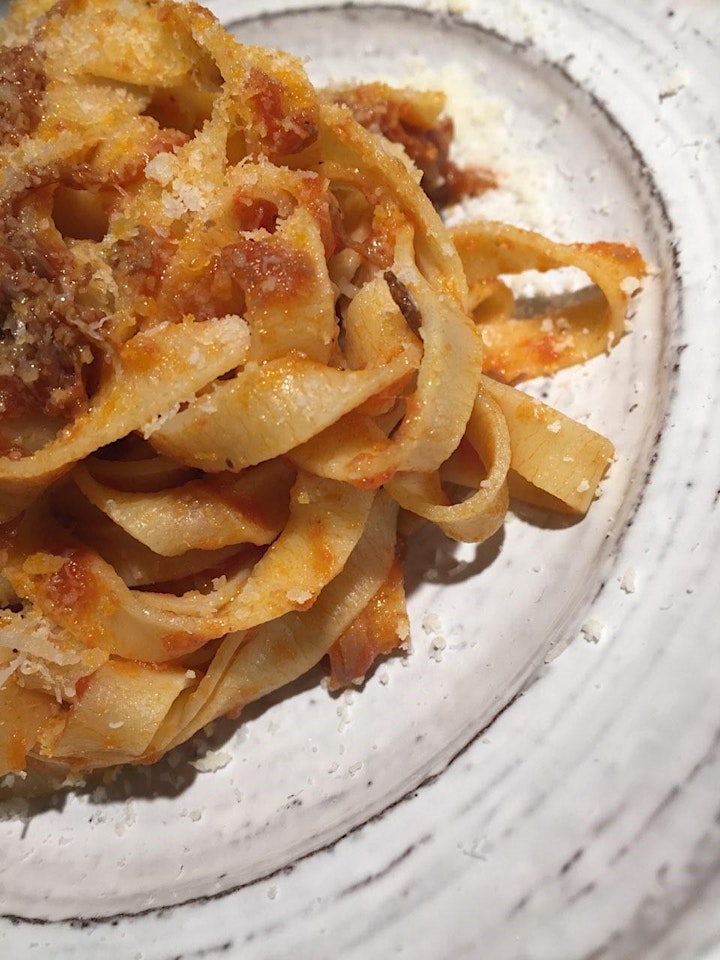 Organizer of Traditional Pasta Making - POSTPONED
Minga Skill Building Hub offers hands-on workshops and skill builders taught by people living in our own back yards. These skills range from anything from cheese and sausage making to coffee roasting to building solar panels and wind turbines. Think homesteading.  Our workshops are for anyone who wants to connect with their neighbours in a meaningful and deeper capacity, take back our ability to be self-sufficient by learning how to do things for ourselves, and for those who have thought "I've always wanted to learn how to do that!"