Join the Trainerize Collective FREE Online Event and learn how these fitpros are mastering the art of marketing and social media.
About this Event
This March, the TZ Collective is helping you cut through the noise & learn what it takes to master marketing & social media in 2021.
Join us to learn how to:
✔️ Grow your brand online and choose the platforms that have the best ROI (and which to skip!)
✔️ Make social media work for YOU
✔️ Start (if you have 0 followers) and how to accelerate (if you have 1,000 followers!)
✔️ Create content that makes people fall in love with your business and hire YOU!
✔️ Budget your TIME and money to have the biggest impact
… and so much more!
We invite you to join us as we bring together fitness industry professionals who excel in two major aspects of business that are CRITICAL in 2021:
Marketing & Social Media
—including video, content creation, podcasts, and so much more!
CHECK OUT THE LINEUP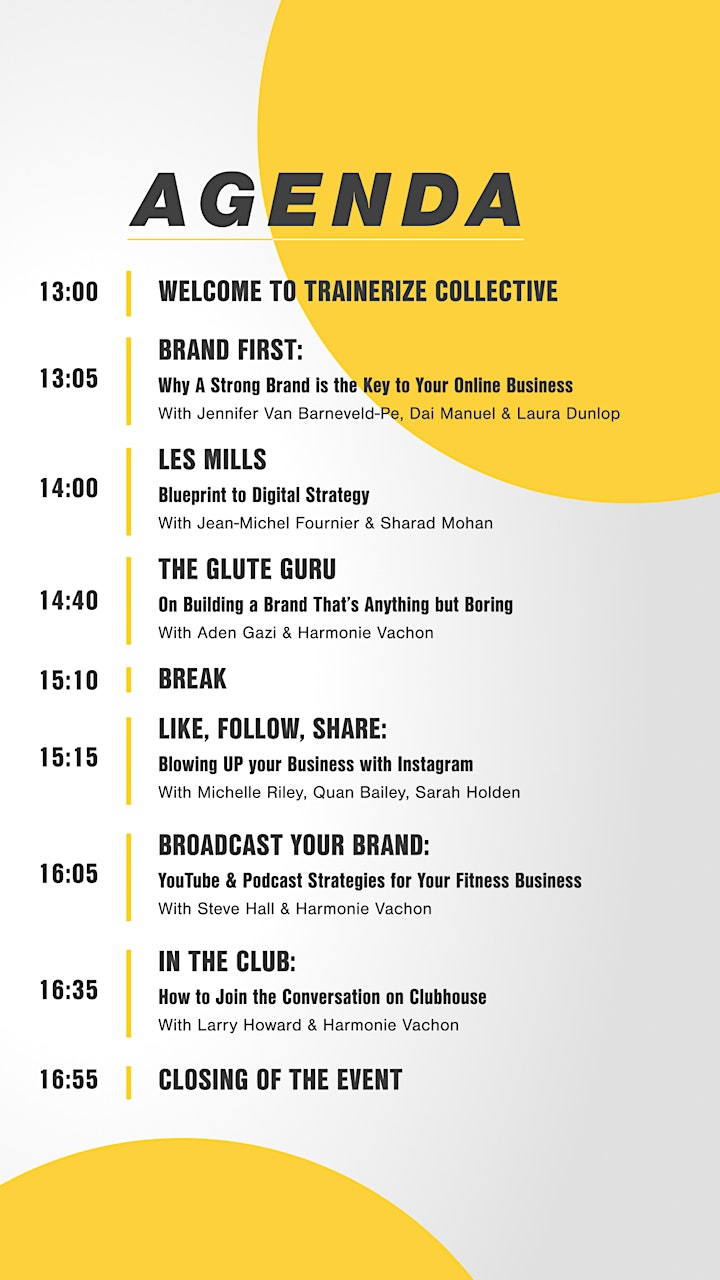 This Online TZ Collective is a community crash-course, where we will learn together, connect, follow, support and help one another thrive in the fitness industry! We can't wait to see you there, claim your ticket to register for the free event now!
*Sessions will be recorded and shared with all attendees after the event. If you cannot attend, register to receive the recordings by email.
All event times are in Pacific Time (PT), so if you're in a different time zone, keep an eye on the clock! 🌎🕓✔️
MEET THE SPEAKERS
Our guests are community experts who are going to share exactly how they use social media and marketing strategies to get noticed, sign more clients, and get the edge over the competition.
These skills matter now more than EVER, so we're giving you all of the tools you need to absolutely crush it at marketing your business.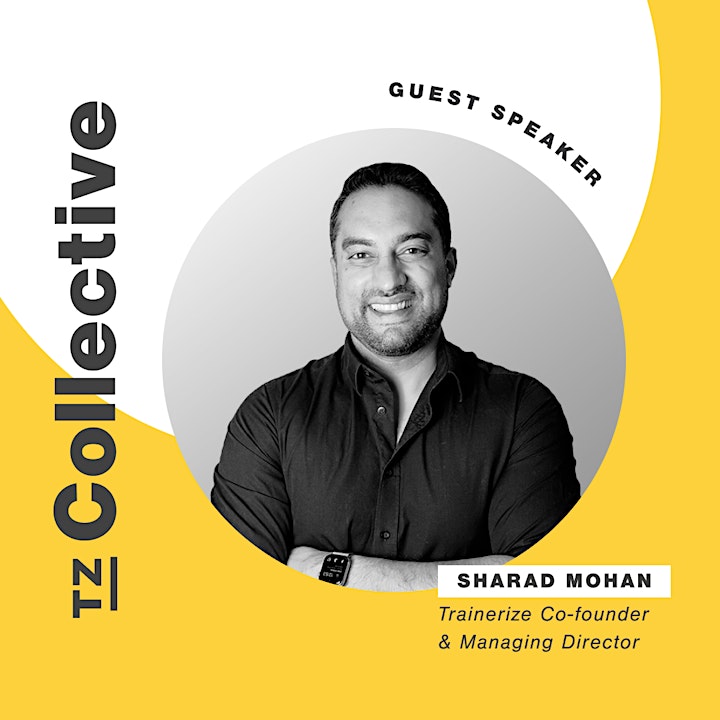 Sharad is the Co-founder and Managing Director of Trainerize, and the driving force behind our mission to "make fitness accessible". 🙌
Sharad is helping fitness businesses leverage technology to stay relevant in the digital fitness age and engage people in new ways using mobile and wearable devices. ⌚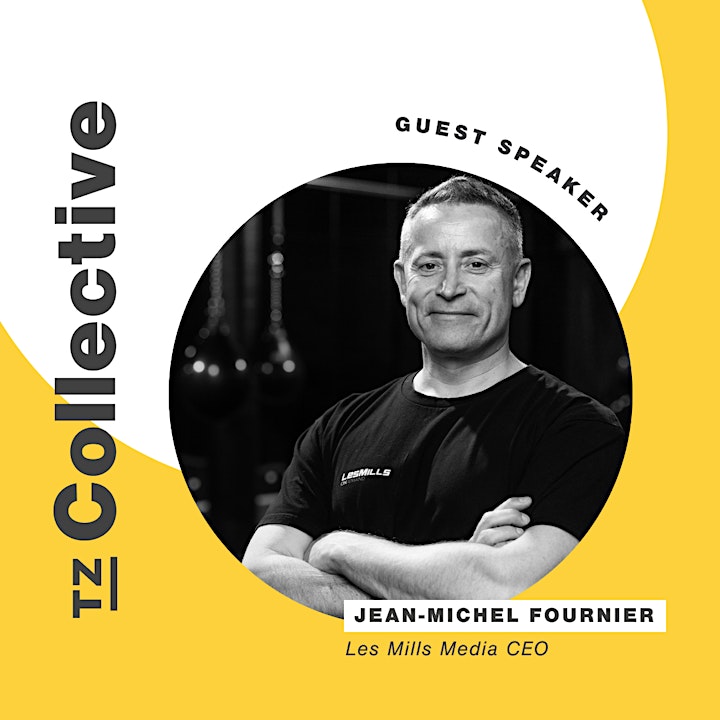 Jean-Michel is currently the CEO of Les Mills Media (a division of Les Mills International Group). Les Mills is a global fitness company with more than 7 million weekly active users and 140,000 certified fitness instructors. 🌎
Jean-Michel oversees the entire B2B video on demand and direct-to-consumer digital portfolio of products (including Les Mills On Demand), as well as worldwide music management portfolio. 🎧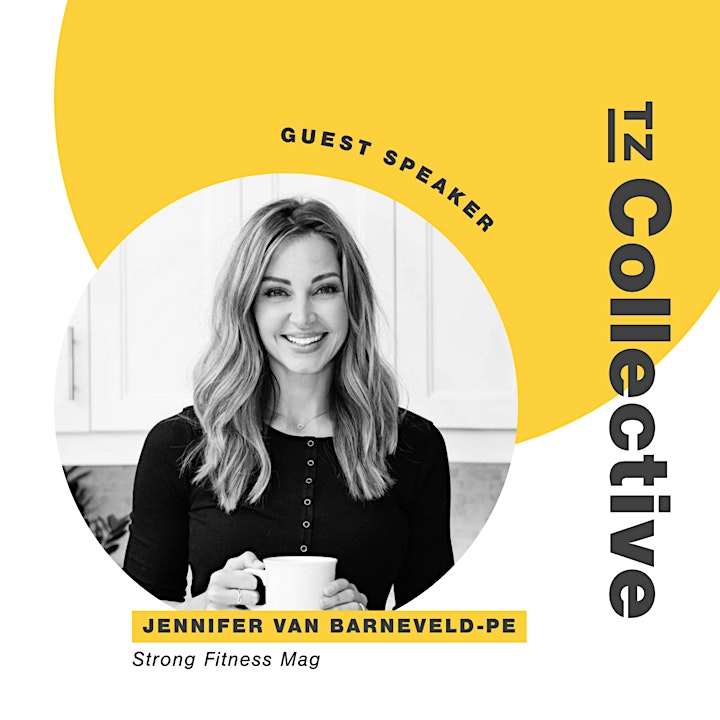 Jennifer aka Coach JVB is a leading global fitness expert and registered holistic nutritionist. She is the President of Strong Fitness Magazine, and Founder of Team Strong Girls. 💪
Her online lifestyle and dietary coaching services have influenced and motivated thousands of women towards their fitness goals around the world. 🧘‍♀️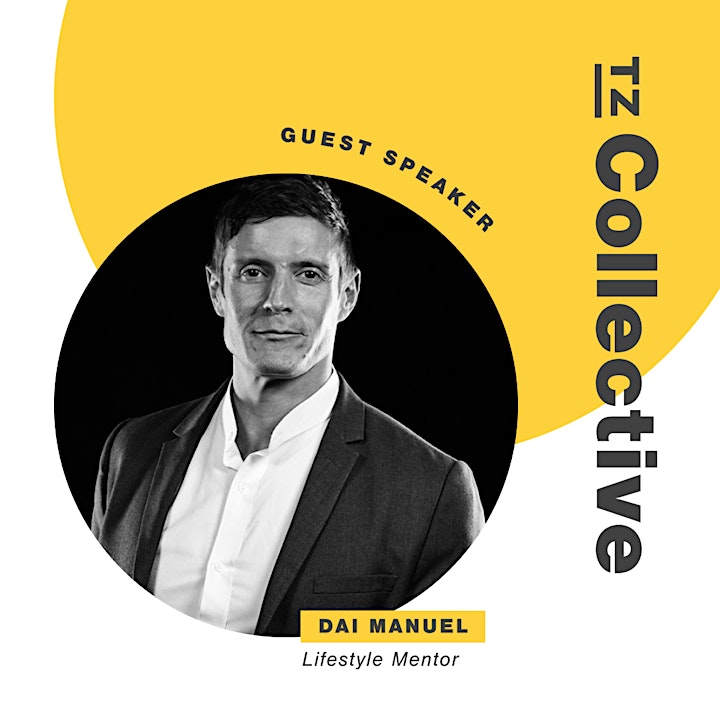 Dai is an award-winning digital thought leader and author, Distinguished Toastmaster & keynote speaker, former partner and COO of a multi-million dollar retail company, and a sought after lifestyle mentor and executive performance coach. 📈
Dai knows the struggle of the juggle and keeping his health and happiness a priority. He models his work based on 5 F's: Fitness, Family, Faith, and Finances with an overarching roof of FUN, built on a rock-solid foundation of Health. ✅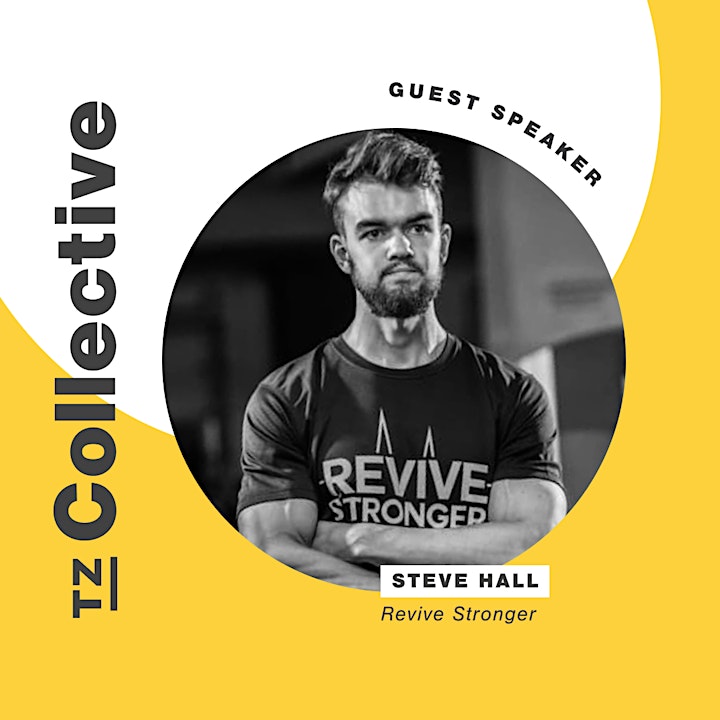 Steve is the founder of Revive Stronger, natural bodybuilder, podcast host and Youtube Creator. ▶️
Steve has built a thriving community across multiple platforms & spends his time interviewing some of the brightest minds in the Fitness industry. 💡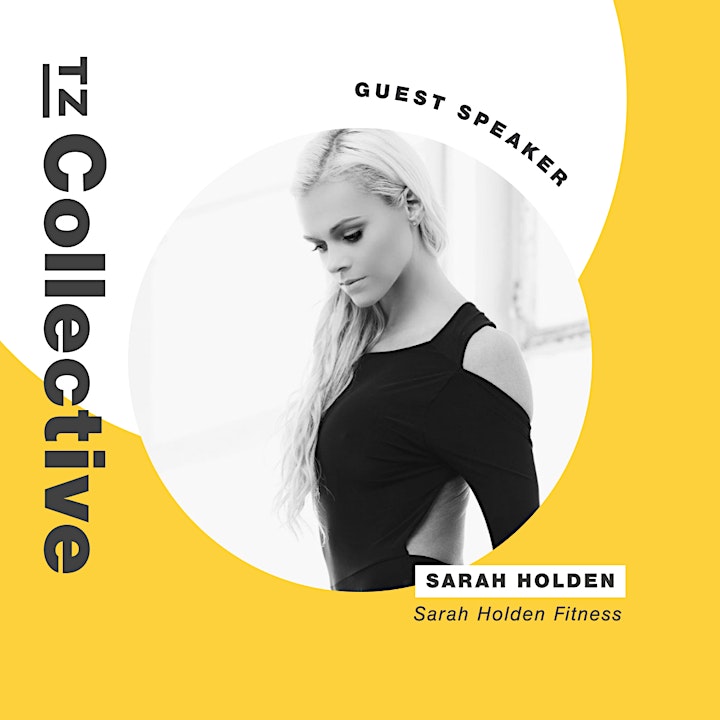 Sarah has been a fitness coach for over 8 years & has used Instagram to build an online community of over 150K followers! Using educational & value-based content she has managed to accumulate over 100K of those followers in the past year alone!✅
This influx of support on social media continues to propel the growth of her online coaching business exponentially. 💡
Quan is a Personal Trainer & Fitness writer. His marketing strategy focuses on producing high quality video content. 📹
This has lead him to start his own production company for fitness professionals, in addition to his training business.  💪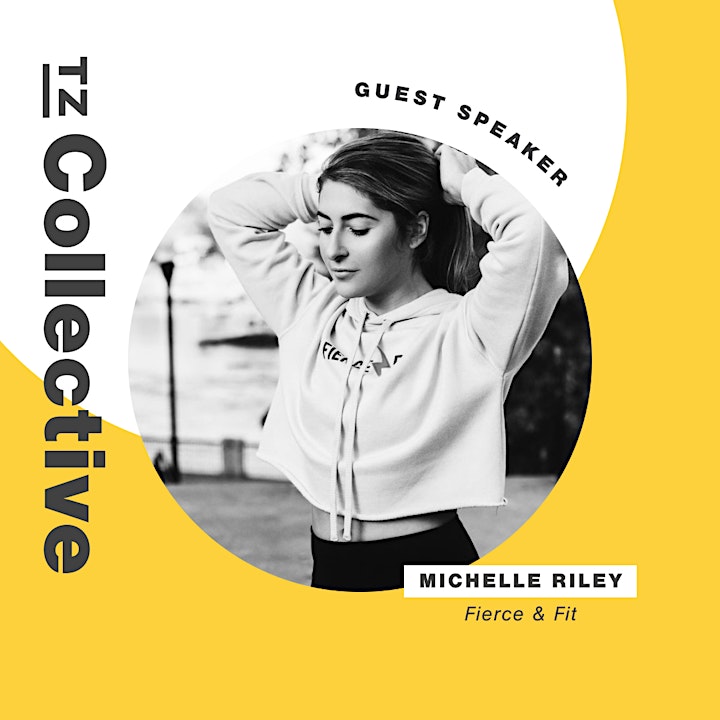 Michelle is an online fitness, nutrition, and habit-based coach for the modern woman. In only one year, Michelle started her business from scratch and has grown it to generate over $10K per month!💲
Michelle is also a published author of the "360 Degree Action Plan - Total Self Care for the Modern Woman's Fiscal, Physical and Emotional Well-being". 🧘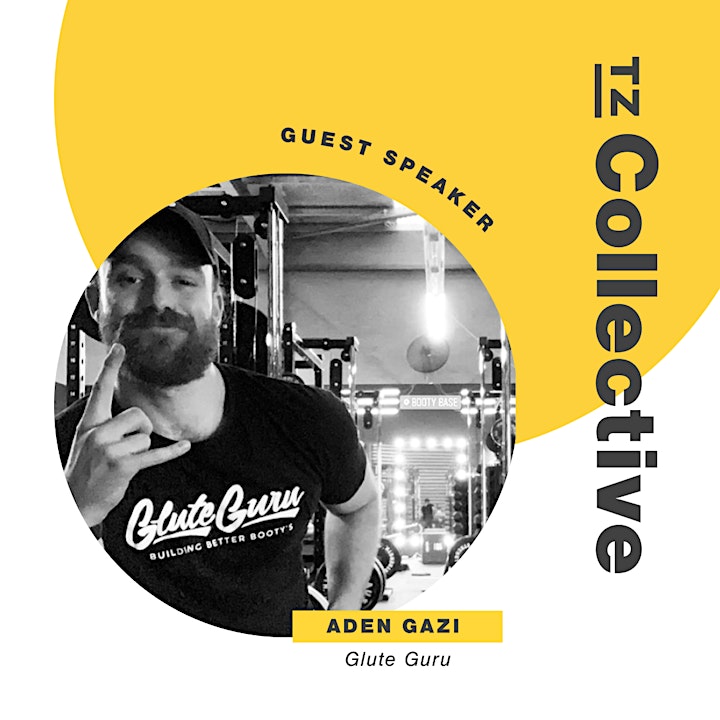 Aden is an Australian-based Personal Trainer who helps women strengthen their lower bodies online & in person at his gym, The Booty Base.
Aden has built a unique brand oozing with personality that has helped his business explode in the online space. 💥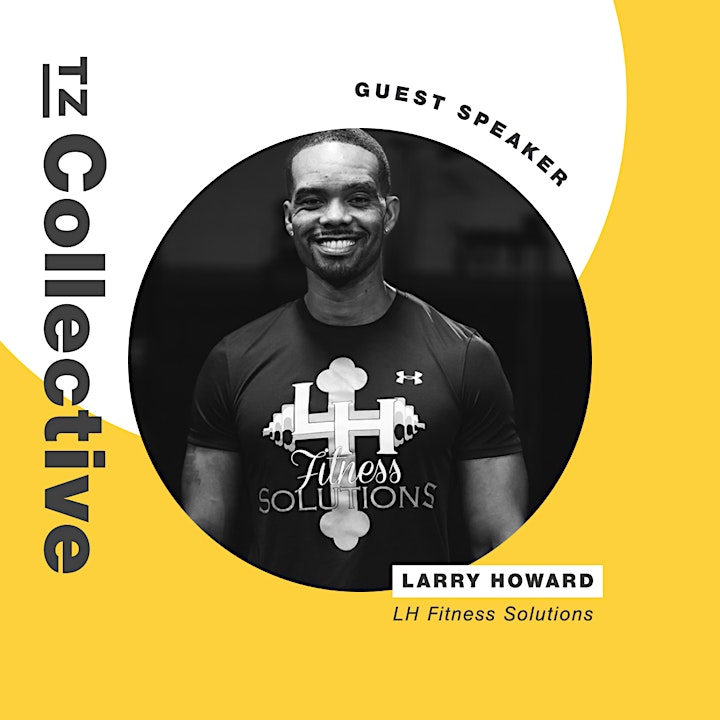 Larry is a Chicago-based personal trainer. Since the pandemic began, he has shifted majority of his business online, helping coach people all over the USA. 📲 
Larry has also managed to gain notoriety in the fitness space on the new and upcoming Clubhouse platform. 🎧