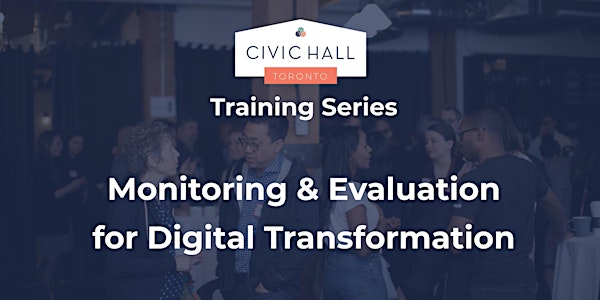 Training Series: Monitoring & Evaluation for Digital Transformation [2/2]
Curious about how M&E can support your digital transformation efforts in the public sector?
About this event
Led by Merlin Chatwin and John Griffin of Code for Canada, this 2-part Training Series will introduce participants to the fundamentals of M&E for digital transformation in a government environment.
The 1st session demystifies the theoretical basis of M&E in civic tech and lays out the land for an interactive 2nd session, where participants can bring their day-to-day M&E challenges to the table, review some of their evaluation practices, and gain new evaluation skills.
⚠️ Important Note:
Please note that members need to register for each session separately.
To register for the 1st session of this series, Click Here
This training series is exclusively open to our paid members.
Training sessions will take place on WebEx and registered attendees will receive the event link prior to the session.
If you have any questions, feel free to contact marzie@codefor.ca.