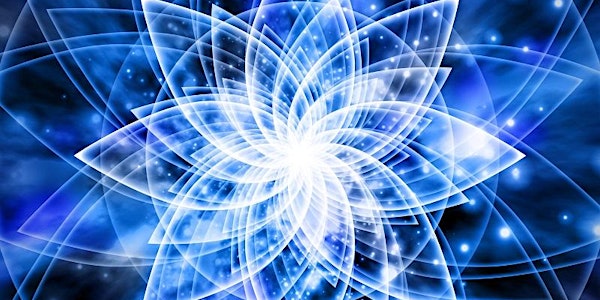 Trance Immersion: Accessing Multi-Dimensional Fields of Healing Energies
A 3-Day Immersion into the Multi-Dimensional Fields of Healing. Learn to access greater levels of consciousness in your healing practice.
Date and time
Fri, Feb 17, 2023 9:00 AM - Sun, Feb 19, 2023 12:30 PM PST
Refund Policy
Contact the organizer to request a refund.
Eventbrite's fee is nonrefundable.
About this event
This 3-Day Immersion is an extraordinary exploration into the deeper realms of the intelligence and consciousness for helping you learn how to both access these dimensions and utilize their energies for the greatest healing potential.
COURSE DATES & TIMES
February17th, 18th & 19th: DAILY 9:00AM -12:30PM PST - 5:00PM - 8:30PM UK
We'll examine the uniqueness of YOU and how your unique vibration is part of the healing process underway on our planet.
We'll also provide you opportunities in this special program to:
Learn how to access the highest vibrations possible to expand the quality and quantity of your unique and powerful connection with the intelligence.
Discover the different levels and benefits inherent in your trance healing practice for the greatest good of your client.
Increase your awareness of the various healing energies and levels becoming available to you and gain a better understanding of the evolution of your trance connection and the pathways you're creating.
Witness powerful Healing Demonstrations with Andrej & Guide Michael.
Participate in experiential journeys where the healing energies are available for personal healing and transformation.
Identify your current healing energetic templates and parameters.
All classes are recorded and will be made available to students taking this course. If you'd prefer the recording not include your photo, please adjust your zoom settings.
PROGRAM GUIDELINES:
All levels of trance interest and abilities are welcome.
This is a great course for established trance students to experience a deeper connection with the intelligence while providing important processes for those trance students who are wanting to grow their connection with the healing intelligence.
Beginners are welcome and would absolutely benefit from this course. For those wanting some basic knowledge of trance healing, our Trance Healing Self Study is a perfect starter training to review prior to or in conjunction with this 3-Day course. https://www.eventbrite.ca/e/self-study-foundational-teachings-of-andrej-djordjevitch-tickets-428728487447
ABOUT ANDREJ DJORDJEVITCH:
Andrej lives in Cardiff, South Wales, where he has spent most of his life and is an Accredited Spiritualist Medium, Healer, and Tutor at the Arthur Findlay College. He has spent many years pursuing spirituality and seeking to integrate the spiritual principles that he has learned and experienced into his everyday life. His aim is to help other people to connect with their inner spirit and to achieve their full potential. SNU Diplomas: Teacher; Spiritualist Healing
SNU Certificates of Recognition: Demonstrating (Evidential Mediumship); Public Speaking; Private Sittings; Spiritualist Healing; Teacher
To learn more about Andrej and his offerings, please visit his website @ https://www.andrejdjordjevitch.com/