Description
PART 1: TRANONT BUSINESS OVERVIEW with Jakub Baclawski and Mr. Lorne Berry, Co-founder & CEO of Tranont. Part One is (FREE) for all Associates & Guests (bring as many guests as possible). Starts at 10:30 am MDT, followed by a lunch break (attendees are responsible for their own lunch).
Part 2: TRANONT REGIONAL TRAINING EVENT - from 1:00 pm - 4:30 pm MDT (Registration Required). Presentations by Mr. Lorne Berry, Confounder and CEO of Tranont, Mr. Jerome Cote (Tranont Life), Jakub Baclawski (VP) and other top Canadian leaders.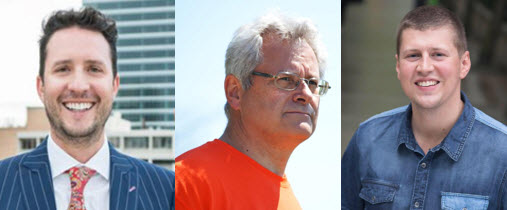 Feature Guests/Topics: Mr. Lorne Berry will share the incredible Tranont vision, Mr. Jakub Baclawski is Canada's TOP Tranont income earner and Mr. Jerome Cote will be sharing on the official launch of Tranont Life Canada (MGA), and details on the first of fantastic insurance products available for licensed associates to offer Canadians.
Primary Training Topics:
1. Effectively Inviting People to the Tranont Opportunity (the best of what's working)
2. Effectively Referring Services
3. Special Focus on Referring Solar Energy
4. Much more to support your vision/goal for Tranont Success!