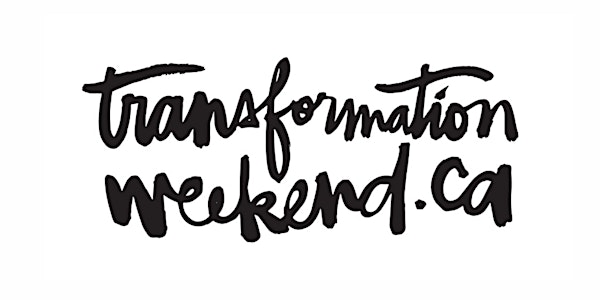 Transformation Weekend 2023 (Online!)
Transformation Weekend is back for the 15th season!
Refund Policy
Contact the organizer to request a refund.
Eventbrite's fee is nonrefundable.
About this event
TRANSFORMATION WEEKEND 2023!
During your personalized Transformation Weekend, you'll spend time removing old obstacles and fears, determining your life's purpose, and moving toward a life of success, joy, openness, love and happiness.
From the comfort of your pajamas, we will spend more time going over strategies to manage your mental, emotional and physical health.
Erin Skye Kelly - is a multiple award winning and #1 best-selling author, and she will help you understand how to effectively and gracefully set goals in a season that is not meant to be go-go-go and more be-be-be. We will spend less time on the 'doing' this year, and more on the 'being.' You'll be creating a custom plan for yourself that involves all kinds of scenarios so when things in your state or province change, you won't feel like you are reacting. You'll be living and loving at the highest level. No matter the circumstances. No matter what life throws at you.
You'll get clarity around how to live your life with intention and what specific changes you could make today to make your dreams come true.
The sessions are jam-packed with activity. You will push just a little outside your comfort zones and build confidence.
Then you'll start putting everything together, or "in alignment" as we say!
This is the part that makes goals seem to come together easily instead of feeling like a 'grind.'
You'll have the opportunity to create a visual representation of your goals which will become your own personal target. You'll connect with your most authentic self and discover what makes you unique; becoming who you were created to be. Living from a place of authentic truth and changing the way the world receives you. We will guide you through a series of challenges that will have you ready to take on the world, and live the life you always dreamed of.
Before your weekend ends, you will have broken through old sabotage patterns and taken action toward your new goals. You will experience yourself and your life in a new way and have a clear focus for the year.
You'll give time to carefully consider new ways of achieving your dreams, and you'll spend time learning new patterns for success, once you have clearly defined your goals. You'll begin living your life in alignment with your purpose, and you'll feel more clarity and peace than you've ever experienced before.
You need a journal, a pen, a water bottle and snacks. You'll need an internet connection and uninterrupted time to spend. Erin feels honored to be in your living room, your kitchen, your office, your home, so please do not be too concerned if your kids want to peek online or if your cat walks on your keyboard and flashes her butthole. This is real life. And we want you to know you are loved for you, as you are, with no expectations of perfection. Come as you are. Wear your pajamas. Be comfortable. But be you.
The Zoom link for the weekend will be sent to you a week before the event.
The following times are Mountain Time, but the zoom link will be in your time zone when you register
JANUARY 1 - Sunday - 10 am-5 pm*
JANUARY 2 - Monday - 10 am-4 pm*
*all end times are approximate, and start times are certain.