Transforming Health: Towards Proactive and Predictive Care - MaRS Market In...
Description

It's no secret that a transformation of our healthcare system is underway, and is being driven by multiple factors, including advances in technology, novel new business structures, a conducive policy environment and ubiquitous info-structures.
Join us on March 30 as we explore the shift from a reactive healthcare system to one that is proactive, and, in some cases, even predictive.
This panel discussion will bring together like-minded innovators, thinkers, patients and providers who are developing and using innovative technologies, implementing new policies and creating an environment that leverages proactive and predictive care to ensure individuals live healthier lives.
---
Keynote Address:
Rodney Ghali, Director General, Centre for Chronic Disease Prevention, Public Health Agency of Canada
Panelists:
Ron Dembo, Founder and CEO, Zerofootprint
Brendan Frey, President and CEO, Deep Genomics
Jeff Ruby, Founder and CEO, Newtopia
Moderator:
Dianne Carmichael, Managing Director, Health Venture Services, MaRS Discovery District
---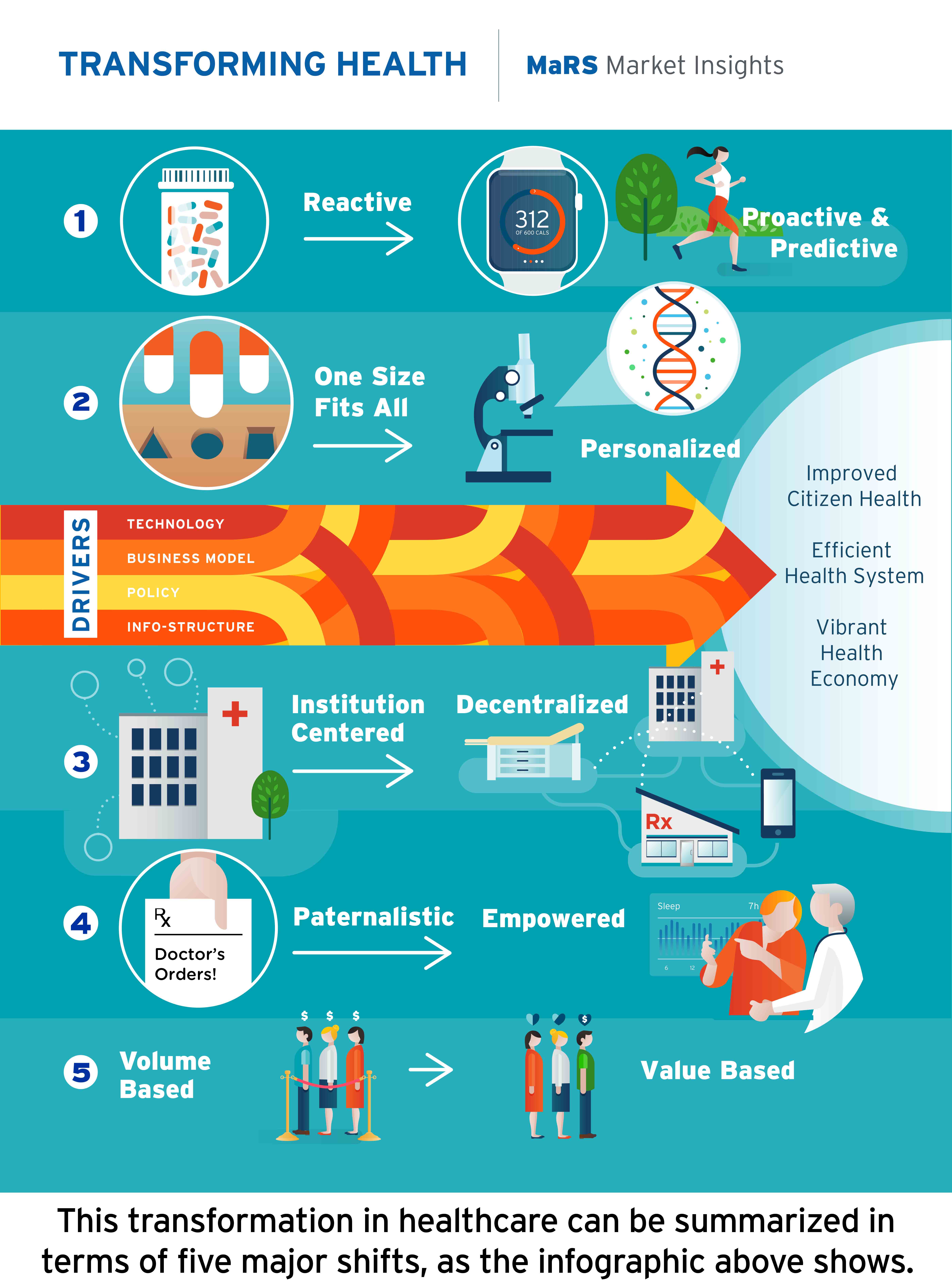 From reactive to proactive healthcare
Traditionally, healthcare has focused on responding to an individual's needs once a symptom, event or illness has occurred. Proactive care stratifies at-risk individuals based on known algorithms and ensures preventive action is taken to intervene well before the onset of symptoms, let alone illness. This approach has long been recognized as vital to maintaining population health and protecting healthcare (sick care) system resources so that they are available for the most acute needs. Providers, payers, policy-makers and citizens are finding new ways to integrate proactive care into the existing healthcare system.
From proactive to predictive healthcare
The emergence of cutting-edge technologies and sophisticated machine learning data algorithms are now paving the way to not only stratify risk, but even predict risk and intervene even further upstream. This is called predictive healthcare.
This event will launch a series of publications developed by MaRS Market Intelligence that examines the five major shifts of healthcare transformation.