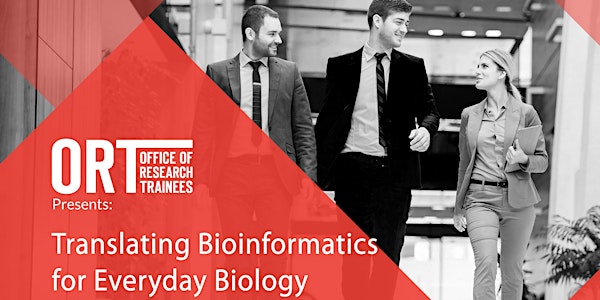 Translating Bioinformatics for Everyday Biology
When and where
Location
Princess Margaret Cancer Research Tower Rm 4-204 101 College Toronto, ON M5G 0A3 Canada
Description
The first iteration of the UHN Trainee Lecture Workshop series is a full-day event that aims to introduce key bioinformatics and computational biology concepts which are of interest to experimentalists and biologists that wish to incorporate informatics into their scientific analysis. This event will introduce attendees to a range of bioinformatics tools and skills that span both simple 'Q&A' tasks, as well as more detailed methods to answer biological questions using computer scripts.
The workshop is divided into segments that involve mixed exposure to both lectures as well as practical tutorials, to provide a true 'hands-on' bioinformatics experience. The event is split into three major segments:
1- Focusing on cancer bioinformatics: learning the range of tools available to scientists, and developing techniques to extract key information from gene expression datasets using both the world wide web as well as computer scripts
2- Involved analysis of microarray and RNA sequencing data, to answer a key question asked by scientists: 'Which of my genes are up- or down-regulated in one group, versus the other group'?
3- Understanding machine learning principles and applying them towards answering biological questions

Pre-requisites:
Attendees must have R or RStudio installed on their laptops, and have a basic familiarity with R. Information on installing R/RStudio and running basic functions will be provided to attendees a few days before the workshop.