Translating Evidence-Based Research into Practical Solutions: Mental Health
About this Event
AIPC aims to raise awareness about current innovative, technological, and theoretical advancements, to spark the creative implementation of new ideas, novel collaborations, and cross-disciplinary research.
Who can attend?
The conference is open to professionals, researchers, academics, and students in mental health. We will have interdisciplinary topics and presentations.
Objectives:
The conference aims to illustrate some of the newer techniques in psychiatry research, which include, but, are not limited to: the implementation of gene manipulation and sequencing; data processing approaches, such as artificial intelligence; and original theoretical formulations of psychiatric illness, psychosocial interventions and nosological entities, in addition to new therapeutic treatment methods.
This conference is hosted by the Graduate Student Association of Psychiatry and kindly sponsored by the Postgraduate Students' Society.
Please note that FREE REGISTRATION IS REQUIRED as there will be lunch provided. Registration is open to the public.
A detailed schedule will be posted as soon as it becomes available.
Please note that a General Meeting will be held immediately after the conference at 4-5pm. All GSAP members are encouraged to attend.
AIPC 2019 Schedule
Presented by The Graduate Student Association of Psychiatry (GSAP)
9:30AM Registration Begins
9:50AM Opening ceremony - GSAP President's Remarks
Morning Panel 1 (10:00AM-11:20AM):
10:00AM Morning Keynote Speaker (30 minutes) Dr. Manuela Ferrari
10:40AM Q & A with Dr. Ferrari (10 minutes)
10:40AM 1. Studying the impact of negative mood-induced mind wandering on young male driving behaviours - Derek Albert
10:50AM 2. The Effect of Sexual Arousal on Emotion Perception in Men - Despina Z. Artenie
11:00AM 3. Efficacy of a single dose of deceptive placebo on the cognitive task practice effects among individuals with high vs low schizotypy: A proof of concept study - Ilya Demchenko
11:10AM Q & A with speakers (10 minutes)
Morning Break (11:20-11:30)
Morning Panel 2 (11:30AM-12:10PM):
11:30AM 1. A light-based intervention for rotating-shift nurses - Mariève Cyr
11:40AM 2. Primary Care Training in Child and Adolescent Psychiatry (PTCAP): A cluster-randomized trial of an education program to enhance practitioner confidence - Sommer Knight
11:50AM 3. Pediatric age acceleration: Potential biomarker for individual differences on the effects of maternal mental health on child development —Megan McGill
12:00PM Q & A with speakers (10 minutes)
Lunch Break + GSAP GM (12:10PM-1:30PM)
Afternoon Panel 1 (1:30PM-2:50PM):
1:30PM Afternoon Keynote Speaker (30 minutes) —Dr. Samuel Vessière (Invited Speaker)
2:10PM Q & A with Dr. Samuel Vessière (10 minutes)
2:10PM 1. Mr. Young: An artificial intelligence powered solution for anxiety —Marie-Jeanne Léonard
2:20PM 2. Linking increased chronic stress-related memory and stress susceptibility in an animal model of depression —Amanda Larosa
2:30PM 3. Tripping on nothing: Placebo psychedelics and contextual factors — Jay Olson
2:40PM Q & A with speakers (10 minutes)
Afternoon Break (2:50PM-3:00PM)
Poster Presentation Session (3:00PM-3:20PM):
3:00PM Poster Presentations Session
Awards and Closing Ceremony (3:20PM-3:35PM):
3:20PM Awards & Closing Ceremony —GSAP President's Remarks
Keynote speaker - 1
Dr. Manuela Ferrari is a Research Associate at the Douglas Mental Health University Institute in Montreal and an Adjunct Professor at the School of Health Policy and Management, York University, Toronto. She received her doctoral degree in Health and Behavioral Sciences at the Dalla Lana School of Public Health, University of Toronto. As a Mitacs Post-Doctoral Fellow at McMaster University, Dr Ferrari worked with technology companies to help creating video games aimed at overcoming stigma around mental health. Dr. Ferrari uses integrated knowledge translation, participatory design, and e-Mental Health interventions (web-based trainings, gamification, apps, etc.) to study and shape access to care, clinical practices, and client engagement with services.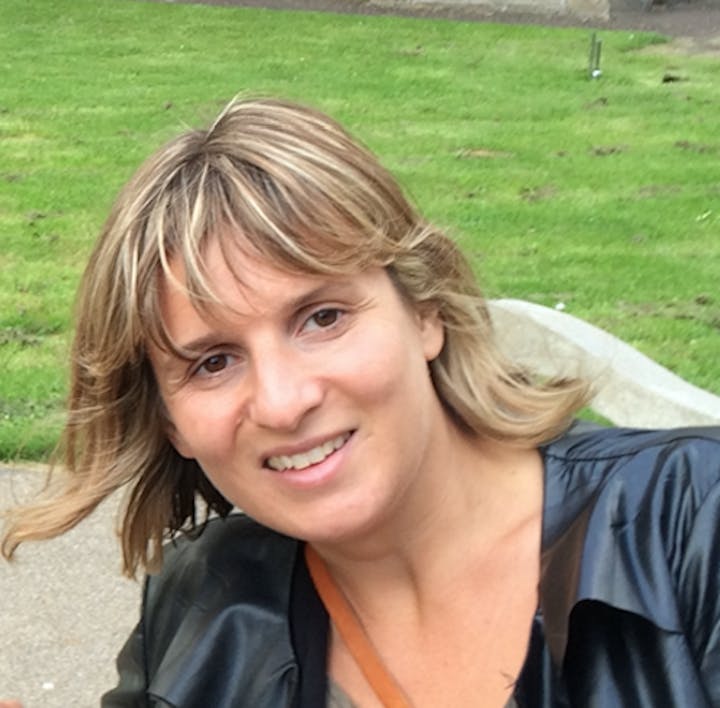 Keynote speaker - 2
Samuel Veissière is Assistant Professor in Department of Psychiatry and Co-director, Culture, Mind, and Brain Program. A cultural, cognitive, and evolutionary anthropologist, he studies the interactions between cognition, culture, and pschopathology.