Description
The University of Birmingham is hosting the Translational Funding Event which brings together academic researchers and translational research funding bodies. The event will be a platform for academics to learn more about translational research and network with key decision makers from MRC, NIHR, CRUK, BHF, BBSRC and ARUK.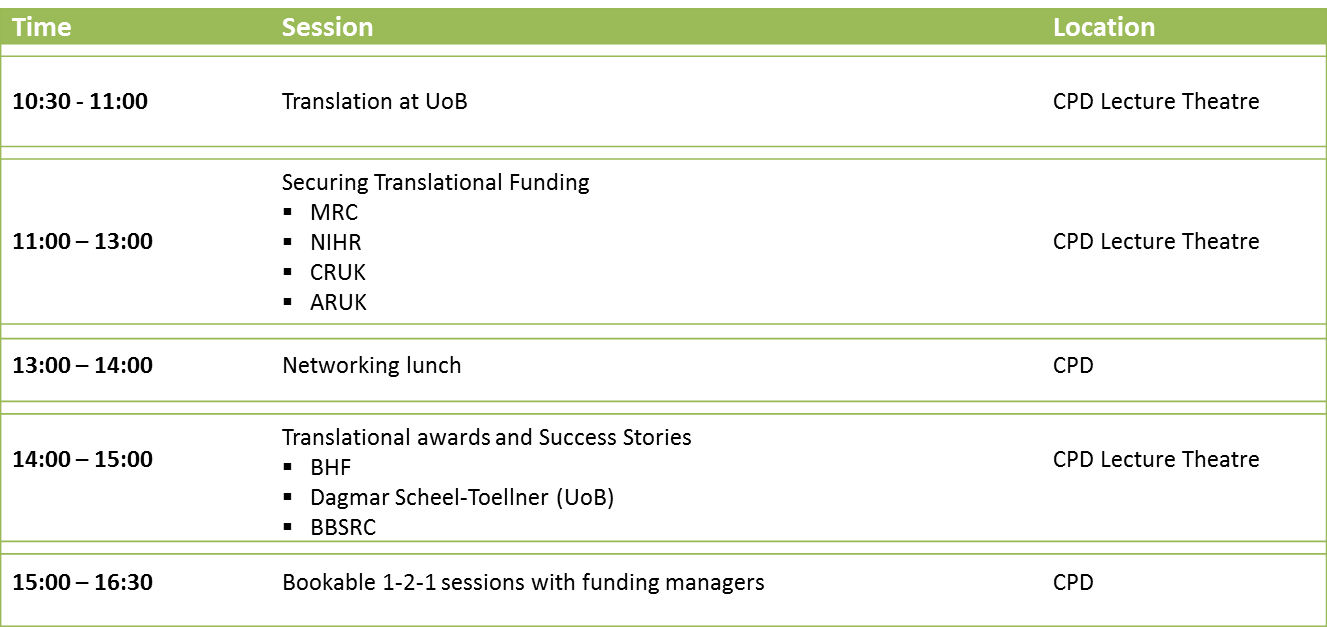 Where: Centre for Professional Development, MDS
The event will cover topics such as eligibility, how to write a good application, case studies and bookable 1-2-1 sessions with programme managers. More details to follow in due course.
We look forward to seeing you there. Lunch and refreshments are provided.