Description
Join us at the Transportation Forum, a full day of learning and sharing hosted by the City of New Westminster and sponsored by TransLink. This forum is hosted at Anvil Centre, which is right across the street from New Westminster SkyTrain Station! Leave your car at home and take transit!
The IW19 iteration of the transportation forum comes with a focus on inclusivity. The workshops and speakers will focus on planning transportation for all ages and abilities, and for all modes. The hope is that participants will come away better equipped to have a regional conversation. This year, there will also be a display/information area in the atrium where regional municipalities, educational institutions, or organizations can display their challenges, learnings and what they are working on.
Agenda:
9:00am to 9:30am - Registration and Networking
9:30am to 9:45am - Opening Remarks from City of New Westminster Mayor Jonathan Cote and sarah Ross, Director, System Planning, TransLink
9:45am to 11:30am - Session 1: Discovery Panel: How Accessible Is Accessible?
This session will focus on uncovering the challenges with transportation planning for accessibility is not a check box to be ticked, but rather has very real implications for residents of all ages and abilities and that by planning for people with disabilities, we actually plan for everyone. The topic will touch on: admitting when we didn't get it right, and how to learn from that, planning for meaningful changes, and how do we ensure we are actually planning changes that are desired by residents.
Moderated by: Stan Leyenhorst, UADI
Panelists:
11:30am to 12:30pm - Lunch and Networking and Municipal Showcase
12:30pm to 1:45pm - Awareness Experience
1:45pm to 2:00pm - Coffee
2:00pm to 3:00pm - Strategies for Planning, Design, and Implementation
3:00pm to 4:00pm - Keynote: Elise Roy
Elise Roy is a deaf human centered designer, former lawyer, and motivational speaker who works in the vanguard of the disruptive innovation movement. She is a passionate proponent of the notion that when we design for disability, we often develop solutions that are better than when we design for the norm. A highly skilled public speaker, she has given talks at Microsoft, the U.S. Institute for Peace, the United Nations, and the World Bank. Her TEDx talk, "When we Design for Disability, We All Benefit," has over 1.1 million views.
4:00pm to 4:30pm - Closing Remarks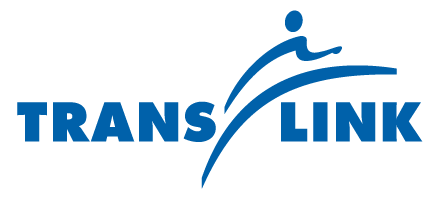 The City of New Westminster makes the Eventbrite services available to you in a voluntary capacity. Please note that any personal information that you disclose to Eventbrite is stored on servers located in the United States and as such is subjected to U.S. Law. If you choose to use this service, your personal information will be used to track event registration and send you event reminders for City events you registered for. You may wish to review the Eventbrite privacy policy for more information before using this service. The City has the authority to collect personal information under Section 26(c) of the Freedom of Information and Privacy Act. By registering for a City of New Westminster event on Eventbrite you are consenting to the collection of your personal information in this manner and for the purposes described above and to it being stored and accessed outside Canada. Should you have any questions about the collection, use or disclosure of this personal information please contact Jen Arbo, Innovation Week Coordinator, 511 Royal Avenue, New Westminster, V3L 1H9, 604-515-3821, privacycomplaints@newwestcity.ca.