Sales Have Ended
Ticket sales have ended
Congratulations!! You're now registered for the 100-hr YTT Trauma Informed Practice: on and off the mat! We are so excited to have you joining us for the module weekend dates of... Module 1 November 12th - 14th, 2021 Module 2 December 10th - 12th, 2021 Module 3 January 14th - 16th, 2022 Module 4 February 11th - 13th, 2022 Module 5 March 11th - 13th, 2022 Module 6 April 8th - 10th, 2022 A confirmation email will be coming your way and you can expect to hear from the email address: tiponandoffthemat@gmail.com approximately 1-month prior to our first module start date! If you have any questions or concerns, please do not hesitate to reach out to us using the email address above! With gratitude, Sarah, Lydia, and Nicola "When you ask me, what is the human? I would argue one of the most challenging, world-changing animals out there with the capacity for incredible horror and amazing love." ~ Agustin Fuentes
Sales Have Ended
Ticket sales have ended
Congratulations!! You're now registered for the 100-hr YTT Trauma Informed Practice: on and off the mat! We are so excited to have you joining us for the module weekend dates of... Module 1 November 12th - 14th, 2021 Module 2 December 10th - 12th, 2021 Module 3 January 14th - 16th, 2022 Module 4 February 11th - 13th, 2022 Module 5 March 11th - 13th, 2022 Module 6 April 8th - 10th, 2022 A confirmation email will be coming your way and you can expect to hear from the email address: tiponandoffthemat@gmail.com approximately 1-month prior to our first module start date! If you have any questions or concerns, please do not hesitate to reach out to us using the email address above! With gratitude, Sarah, Lydia, and Nicola "When you ask me, what is the human? I would argue one of the most challenging, world-changing animals out there with the capacity for incredible horror and amazing love." ~ Agustin Fuentes
Engage with somatic practices that support personal, interpersonal and collective healing.
About this event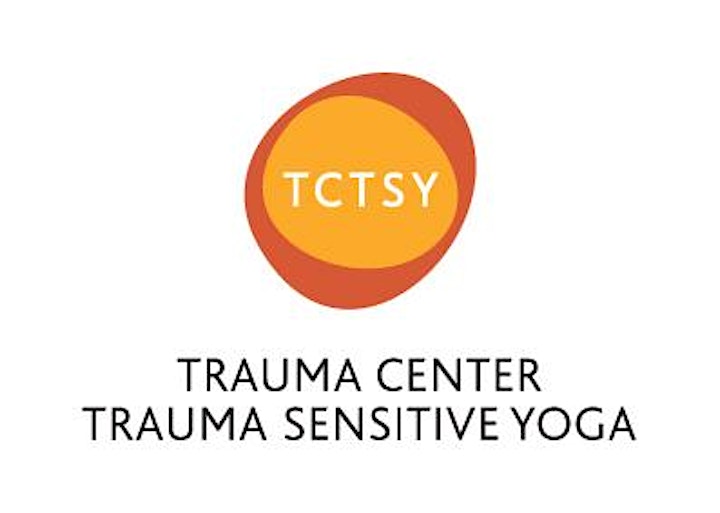 Trauma Informed Practice - on and off The mat
100-hour Yoga Teacher Training
Registration ~ www.traumasensitiveyogawest.ca
*Please note registration closes November 11, 2021 at 11:59pm
.
.
Training Overview.
Together, we will integrate a trauma informed lens and learn how trauma from the micro to the macro - the interpersonal to systemic trauma - impacts the nervous system. Explore how mindful movement practices support the optimal expression of health through reducing harm and working towards social justice.
This requires a broader and somatically grounded conversation - come engage with practices that support personal, interpersonal and collective healing.
***Includes 20hr Trauma Center-Trauma Sensitive Yoga (TCTSY) Foundational Training, prerequisite for the 300 hr Certification with the Center for Trauma and Embodiment, and Yoga Alliance continuing education credits.
.
.
Guiding Principles Informing the Learning Process.
* Choice
* Less effort, more ease
* Body/Land based inquiry
* Anti-oppressive lens
* Experiential
* Embodied ethics
.
.
Training Module Dates.
Module 1 November 12th - 14th, 2021
Module 2 December 10th - 12th, 2021
Module 3 January 14th - 16th, 2022
Module 4 February 11th - 13th, 2022
Module 5 March 11th - 13th, 2022
Module 6 April 8th - 10th, 2022
*90 hours of the training will be online and live, and10 hours of the training will be for independent learning.
.
.
Module Hours.
Friday 5:00 - 8:00 pm MST
Saturday 9:00 -12:00 pm/2:00 -5:00 pm MST
Sunday 9:00 - 12:00 pm/2:00 - 5:00 pm MST
***Please note all times are Mountain Standard Time and adjust to accordingly to your time zone.
.
.
Participation.
This interactive training will engage you in learning content through live and interactive content online. To sustain the integrity of our group learning journey while maintaining a space for all to participate, your presence and experience is valued.
.
.
Self Care Priorities.
Please prioritize a plan for self care throughout the weekend modules. This is not a process based training but one that focuses on skill development. The training can be demanding and it is supportive to create space for integration and digestion of material, whether in nature, with loved ones, or some quiet, alone time. There is the possibility of being triggered by material or content that might come up in discussions, therefore please come prepared with tools and resources that support your nervous system.
.
.
Your Facilitators.
Lydia Zamorano, E-RYT500
Sarah Kinsley, MEd (Counselling), E-RYT500, SEP™
Nicola Mosley, MSW, RSW, TCTSY-F, SE™ Candidate
***See www.traumasenstiveyogawest.ca for facilitator bios
.
.
The Investment.
$1600 - Sustainer (Pays for you)
$1500 - Community (Discounted)
$1700 - Supporter (Pays for you and supports the community rate)
***There are two scholarships available at 50% off the community rate.
The value of the training is $1600 CDN however we offer a self-determined way to invest in the training based on your access to financial and social resources. All participants receive the same access training material.
The scale is based on your self-determined access to resources, privilege, & social capital. In your self-determination, please consider your positionality of privilege. You are encouraged to self-assess this based on aspects of your personhood (e.g. race, gender & sexual identity, socio-economic status, educational background, able-bodied-ness, etc.) that do, or do not, grant you access to social capital.
Please choose the self-determined amount register with your payment. Space is limited for the online event.
.
.
Registration and Contact Details.
Website. www.traumasensitiveyogawest.com
Email. tiponandoffthemat@gmail.com