Description
Join renowned chef Cameron Stauch on a food journey through the vibrant culinary scene of Vietnam.
Chef Cameron is the author of "Vegetarian Việt Nam", released earlier this month and rated as one of the ten best cookbooks of spring 2018. Attendees will have the chance to win a signed copy of this exciting new release.
In this unique presentation, Chef Cameron and travel photographer Peter Langer will give us a taste of the cooking traditions of north, central and south Vietnam, including the world's best street food in Hanoi, inside looks into the kitchens of the country's best chefs, and virtual tours of the hidden food gems of each region.
The presentation will focus on Chef Cameron's upcoming 12-day Culinary Journey Through Vietnam this November, in partnership with leading cultural tour operator Bestway Tours & Safaris.
This intimate tour will provide a first-hand window into Vietnam's varied culinary scene, with hands on cooking classes and a host of lunches and dinners from some of the country's best cooks. Please find the full itinerary here: https://bestway.com/tours/pvt/culinary-vietnam/
ALL ATTENDEES WILL BE ENTERED IN A DRAW TO WIN A SIGNED COPY OF CHEF CAMERON'S NEW COOKBOOK, "Vegetarian Việt Nam"!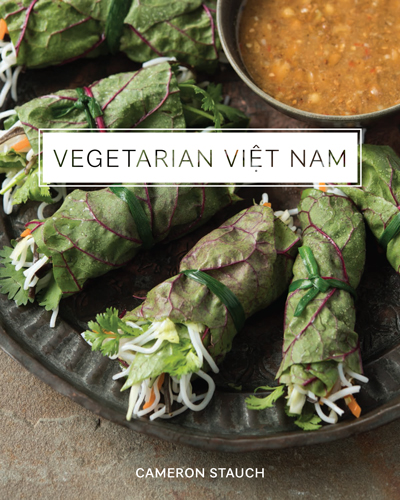 TRAVEL TALK: Culinary Journey Through Vietnam with Chef Cameron Stauch
WHEN: Saturday, March 17, 2018 at 3:00 PM
WHERE: Peter Kaye Room, Vancouver Public Library (Central), 350 West Georgia Street, Vancouver, BC
LIMITED SPACE AVAILABLE

- PLEASE ACCESS YOUR FREE TICKETS THROUGH EVENTBRITE
About Chef Cameron Stauch
Cameron Stauch is a chef and author currently based in Bangkok, Thailand. Over the last 18 years he's had the fortunate opportunity of eating and working in kitchens throughout Asia and North America. Prior to living in Thailand he lived in Hanoi, Vietnam and spent several years living and cooking throughout the country. This research led him to write his first book, Vegetarian Việt Nam, which highlights the tradition of vegetarian Vietnamese cuisine.


Bestway Tours & Safaris turns 40
Since 1978, Bestway Tours & Safaris has operated tours that bridge cultural divides through people-to-people contact. Specializing in small group "journeys without borders", Bestway has led thousands of tours, treks, safaris and expeditions to more than 90 destinations around the world. Bestway has also organized many special interest journeys, including culinary tours with renowned chefs, Solar Eclipse tours for the Royal Astronomy Society of Canada, Persian Garden Tours to Iran and India, Silk Road expeditions, textile tours and more. Based in Vancouver, Canada, Bestway serves travellers from around the world.
Learn more about Bestway Tours & Safaris at www.bestway.com.