About this event
Learn about travel to Romania with Jordana Botting of Viking Cruises.
Adding on a tour to Romania with Viking River Cruise extension will have you exploring Romania's numerous castles, cathedrals and fascinating towns. The tour will feature an overnight excursion to Brașov and tours of Peleș Castle and Dracula's Castle.
While in Transylvania, you experience some of Europe's best-preserved medieval towns.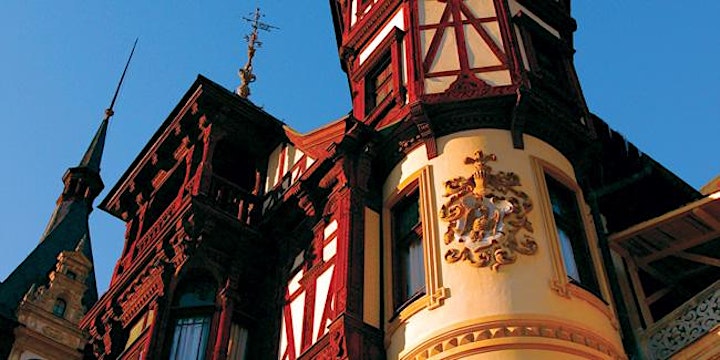 Encounter Romania's mysterious Transylvania and explore its numerous castles, cathedrals and fascinating towns during this extension, featuring an overnight excursion to the city of Brasov in Romania's Transylvania region.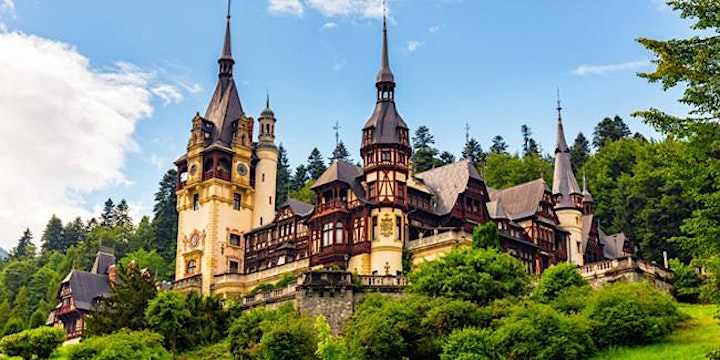 Tour Peleș Castle, a masterpiece of German new-Renaissance architecture. This 19th-century fortification in Sinaia that melds numerous European architectural styles and materials into a harmonious and romantic structure and is considered to be one of the most beautiful castles in all of Europe.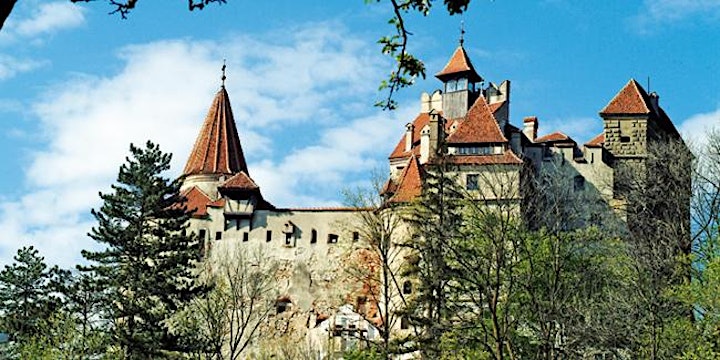 Not to be missed is Bran Castle a.k.a Dracula's Castle. Made famous not only by its architecture, but also for the myth, history and legend as told in the 1997 gothic horror novel penned by the Irish author Bram Stoker.
(Stoker himself, never did make it to the castle or Transylvania for that matter!)
This landmark citadel, built during the 14th century and used by Saxon and Walachian kings, is the best known of several locations linked to the Dracula legend; it was used by Vlad Țepeș, or "Vlad the Impaler," as his headquarters for his incursions into Transylvania.
Once a royal residence, Bran Castle is now a museum.
Viking Cruises offers its guests great service, fine cuisine, shore excursions and scenic cruising exploring the greatest destinations in the world. Expertly planned itineraries range from 8 to 141 days with daily guided tours, enlightening demonstrations, hands-on activities and leisure time to explore, shop and mingle with local people.
Viking fundamentally believes that travel is about the destination and the cultural enrichment that comes with visiting new places.
Please join me as I welcome Jordana Botting, Director of Business Development – Eastern Canada with Viking Cruises to the Travel Chat.
Organizer of Travel Virtually to Transylvania