Treatment Planning & Case Presentation - Strategies that Sell Dentistry
Description
This course is designed to help Dental practitioners and team members overcome obstacles patients present that delay treatment and reduce case acceptance rates. It includes an informational presentation, and a one hour hands on training workshop where all presented concepts are practiced.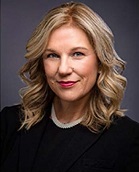 Speaker: Karen Young
F.A.D.I.A Speaker, Certified Educator, Coach

Karen is a member of the Association of Dental Implant Auxiliaries' (ADIA) board of directors and has held an ADIA Fellowship since 2004. With more than 25 years' experience in the dental environment, Karen also holds a qualification in Practice Management and is affiliated with the International Congress of Oral Implantology (ICOI).

Toronto-based Patient Care Coordinator Ms. Karen Young brings her passion for dentistry to the table, guiding patients through their treatment, addressing their questions, and overseeing the process from start to finish.

Treatment Planning & Case Presentation Course Outline:
• Attitude and a desire to sell
• What is a selling attitude?
• You sell every-day!
• Five strategies that will increase your treatment plan acceptance rate, including the software Consult-PRO
• Confidence - How to own it!
• Questions, questions, questions = Objections?
• Dealing with objections
• An objection is an opportunity
• One hour hands on training workshop with ConsultPRO patient education and case acceptance software. (Optional: Contact the registration team to download a trial version of Consult-PRO Premium onto your laptop to bring to the course.)
Educational Objectives:
• To increase your profitability.
• To gain confidence in presenting dentistry.
• To provide team members with the necessary knowledge and communication skills to help set and elevate a standard of care in your office.
• To set yourself apart from others. To be the very best you can be.
"Very informative, active training to be implemented in the practice! Loved it!" - Brenda V

* Course price includes continental breakfast and lunch.
www.consult-pro.com