Location
Markin MacPhail Centre (Winsport)
151 Canada Olympic Dr SW
Calgary, AB T3H 4E5
Canada
Refund policy
Contact the organizer to request a refund.
Eventbrite's fee is nonrefundable.
Back by popular demand, Dr. Uche Odiatu is coming to Calgary and you definitely don't want to miss this high-energy, entertaining program.
About this event
MORNING SESSION:
DR. UCHE ODIATU, DMD
Do your patients have the guts to douse the flames of inflammation?
Our patients' gut flora make very powerful anti-inflammatory agents when fed key nutrients. Learn what impacts gut integrity: antibiotics, jet lag, fast food, artificial sweeteners & what we dental pros can do!
The latest science from the National Institute of Health shows the microbiome impacts overall health as much as our genes. Dental industry people are the key professionals to ensure optimum functioning of the masticatory system.
Attend this insightful session & enjoy a novel path to lower patients' inflammatory burden.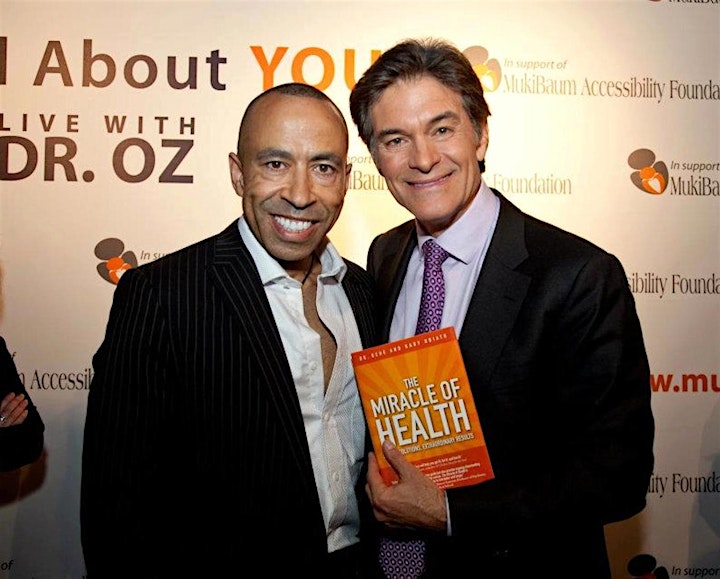 SPEAKER BIO
Dr Uche Odiatu is the author of The Miracle of Health, a professional member of the American College of Sports Medicine and a practicing dentist in Toronto.
This busy dad of four is an NSCA Certified Personal Trainer and has lectured in England, Canada, the USA, the Bahamas, Denmark, Jamaica, Bermuda and Norway.
www.DrUche.com | @FitSpeakers
AFTERNOON SESSION - Patient Centric Practice
Tracy Butler, CRDH, MFT
This program is designed to elevate the entire dental team as a key partner in care. This interactive workshop emphasizes the interdisciplinary approach to ultimate patient care.
Understanding your customer is critical to creating a successful practice. More importantly, defining your practice and developing culture and strategies to achieve your ideal day is what it takes to go from "good" to "great." Patients have many options when choosing a dental provider, and differentiating your practice is essential to thriving not simply surviving our ever-changing landscape. Collaboration among the dental team is elementary to create a positive and lasting patient experience.
LEARNING OBJECTIVES:
• Define your practice clinical philosophy
• Identify effective patient centered communication strategies
• Differentiate your practice from the competition, your value proposition
• Identify and develop strategies to achieve your ideal day
• Understand the impact interdisciplinary care plays in a positive customer experience
SPEAKER BIO
Tracy has 30 years of diverse experience in the dental industry from chairside and beyond. Tracy is a registered dental hygienist, thought leader, motivational speaker, sales leader/coach and change agent. She believes the key to every successful treatment outcome begins with an accurate assessment leading to a co-diagnosis between the patient and dental team.
Tracy's clinical experience began in a busy comprehensive restorative practice in West Palm Beach, Florida. She attended the Dawson Academy and is a graduate of the Aesthetic Advantage Institute mastery level study. Tracy spent over 11 years on faculty at Palm Beach State College dental hygiene program & research clinic and considers few things more rewarding.
Tracy feels blessed to have been mentored and coached by the leading authorities in occlusion, function/relation, complete care dentistry and the business of dentistry. Tracy's commitment to ultimate patient care propelled her to pursue a career in implant and regenerative dentistry with Straumann, USA. She was appointed National Director of Hygiene Education and Profession-al Relations in 2013 and is proud to lead the initiative for Straumann in elevating dental hygienists and the entire dental team throughout North America.