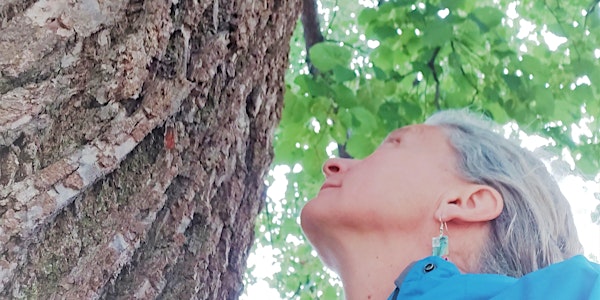 Tree Time -- Forest Wellness Walk - Intro to Forest Therapy
Discover this quiet corner of the Central Experimental Farm and connect with the trees that provide an oasis of calm in our city.
About this event
In this gently-guided practice, you'll experience ways to awaken your senses and become present to the gifts of the trees and all of nature.
This practice is shown to support our personal health in so many ways. It also supports our sense of connection to nature, without and within. You might find that you come away with new insights into and appreciation for this amazing world we are part of.
It's not a naturalist walk or a fast hike: we slow right down, pause often, and awaken our sensory intelligence, our intuition and our hearts. Please dress warmly for a slow walk. The walk will go ahead rain or shine as long as there is no heavy rain, high winds or thunderstorms.
This event is organized by concerned citizens who are working to protect the trees on the Central Experimental Farm, at the future site of the new Ottawa Hospital. There are two other walks as well: Woodswalk Sing with Maura Volante at 12 pm (maura.volante@gmail.com) and The Hidden Gifts of Trees with Jennifer Neate at 1 pm.
You'll receive more information -- including detailed directions to the gathering spot -- after registering.
Organizer of Tree Time -- Forest Wellness Walk - Intro to Forest Therapy
Andrea Prazmowski is a Certified Forest Therapy Guide, who trained with the Association of Nature and Forest Therapy Guides and Programs (ANFT) and has been guiding Forest Therapy sessions since 2017. She has also trained and mentored new Forest Therapy guides with the ANFT. Andrea facilitates workshops on Ecological Grief and organized a series of Forest Church gatherings in Ottawa, and has facilitated scores of learning programs and community environmental initiatives over the past two decades. She is a certified Hike Leader with Hike Ontario and has earned certificates in Permaculture Design and Reiki, and is a freelance writer and editor.