Trees In The Wild - A Conversation About The Great Bear Rainforest
Trees In The Wild - A Conversation about the Great Bear Rainforest
About this event
The Royal Commonwealth Society, Vancouver Island branch recently launched a 10-month initiative 'Trees for Life' to highlight the role trees play in our lives, communities, and for the longevity of our planet.
Join us and our distinguished guests for an afternoon of knowledge, conversation, and an opportunity to spread awareness of Canada's contribution to the Queen's Commonwealth Canopy, the Great Bear Rainforest!
Scroll down to read more about our wonderful speakers!
After registering, please keep an eye out for your confirmation email with the Zoom event access information.

The Honourable Janet Austin, OBC, Lieutenant Governor of British Columbia
The Honourable Janet Austin was sworn in as the province's 30th Lieutenant Governor in 2018. The Lieutenant Governor is appointed by the Governor General acting by and with the advice of the Queen's Privy Council for Canada. Lieutenant Governors are normally appointed for a period of not less than five years. The Governor General represents The Queen in Canada while Lieutenant Governors represent Her Majesty at the provincial level.
As part of her role as Lieutenant Governor, Her Honour travels extensively throughout British Columbia to celebrate, inspire and connect the people of the province and is invited to and attends hundreds of events each year. She also hosts events at Government House in Victoria, the ceremonial home of all British Columbians.
Her Honour is honorary patron of worthy endeavours, as well as many community, military and cultural associations, as well as public service organizations and in select circumstances, events.
Click here to read more about Her Honour and Government House.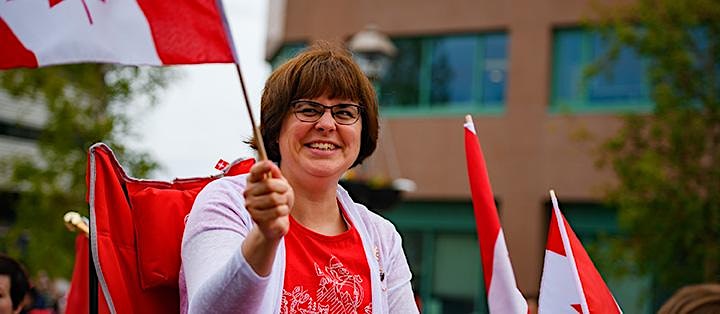 The Honourable Angélique Bernard, Commissioner of Yukon
Madame Bernard arrived in Yukon in January 1995 for a four-month translation internship with the Bureau of French Language Services. After graduating from Concordia University with a Bachelor of Arts, specialization in Translation, she returned to Whitehorse in the fall of 1995. She also holds a Certificate in Introduction to Interpreting from Vancouver Community College.
From 1996 to 2001, Madame Bernard worked as a development officer with Les EssentiElles, a non profit organization that represents the interests of Yukon's French-speaking women. From 2000 to March 2018, she operated her own translation firm, Traduction ABC Translation. She provided translation, revision, proofreading and research services to more than 150 businesses, government departments and organizations in Yukon, Canada, the United States and Australia.
Madame Bernard has been widely recognized for her community involvement and dedication to Francophone rights. The Alliance des femmes de la francophonie canadienne recognized her as one of the top 100 women who have had the biggest impact on Canada's Francophone community over the last 100 years. Madame Bernard was also named one of the 10 Francophone influential personalities in Canada (outside of Quebec) for 2019.
Click here to read more about Her Honour.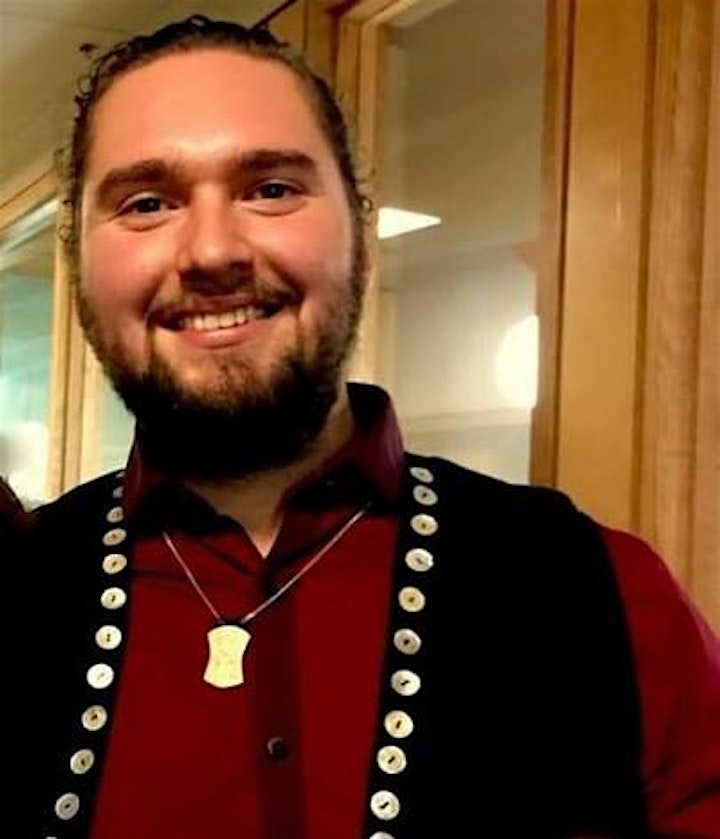 La'goot (Spencer Greening), Sierra Club BC
Spencer Greening (La'goot) is from the Tsimshian community of the Gitga'at First Nation (Hartley Bay), and has worked professionally within his nation for several years. He previously sat on elected leadership council, regularly engaging in government to government relations, and acting as a community spokesperson. He also held the role of community research coordinator where he managed several legal and cultural research projects for the Gitga'at working with Indigenous knowledge systems, Indigenous rights and title, and language revitalization.
Spencer is currently a Ph.D. student in the Faculty of Environment at Simon Fraser University, where he is studying the relationship between Gitga'at Traditional Ecological Knowledge, language, and history in the context of Indigenous resource management. He has recently been recognized as a Pierre Elliott Trudeau Foundation Scholar. His broader research interests include Indigenous governance and legal systems, cultural and political identities, and Indigenous oral histories.
Click here to read more about La'goot (Spencer Greening) and the Sierra Club BC.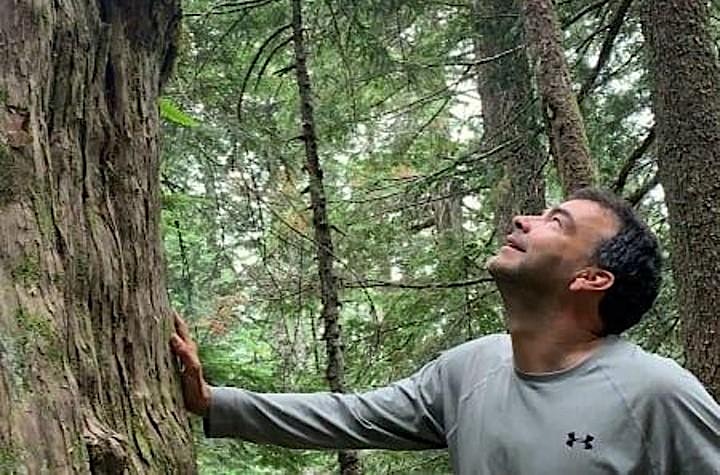 Jens Wieting, Sierra Club BC
Jens Wieting works on protecting BC's spectacular rainforest and fighting global warming. His primary focus are solutions to maintain the ecological integrity and the climate-stabilizing role of BC's globally rare temperate rainforests, from Vancouver Island to the Great Bear Rainforest. He follows climate science and advocates for strong climate action to phase out fossil fuels and speed up the transition to zero emissions.
Growing up on the coast of the North Sea in West Germany, Jens became passionate about nature at a young age. After spending some time in the Amazon rainforest between high school and university, he got hooked on rainforests and concerned about their fate. He studied land use planning at the Technische Universität Berlin, where he also worked for a land use planning office.
Click here to read more about Jens and and the Sierra Club BC.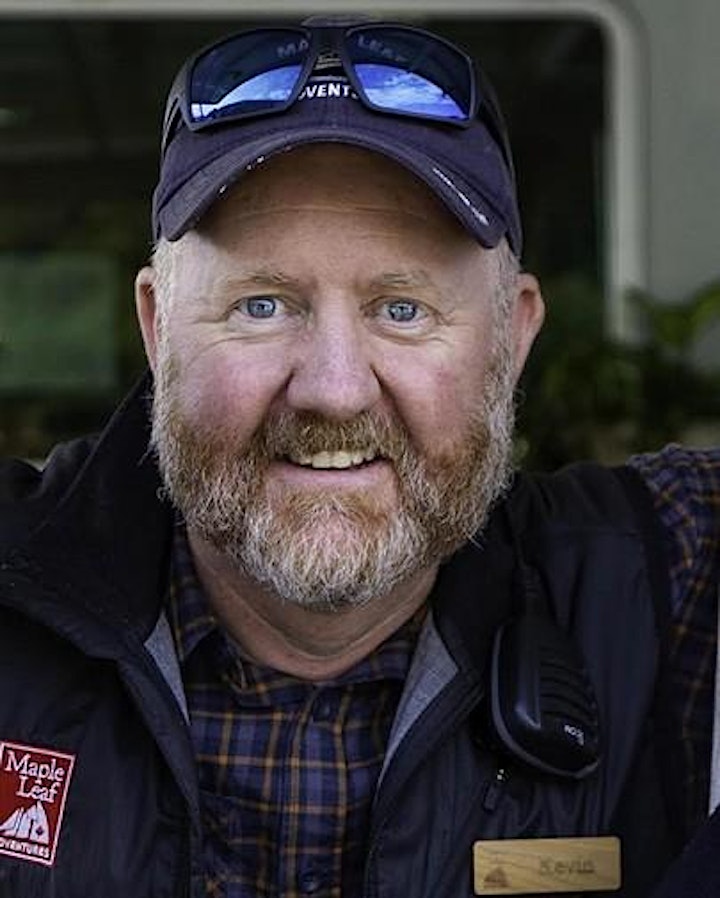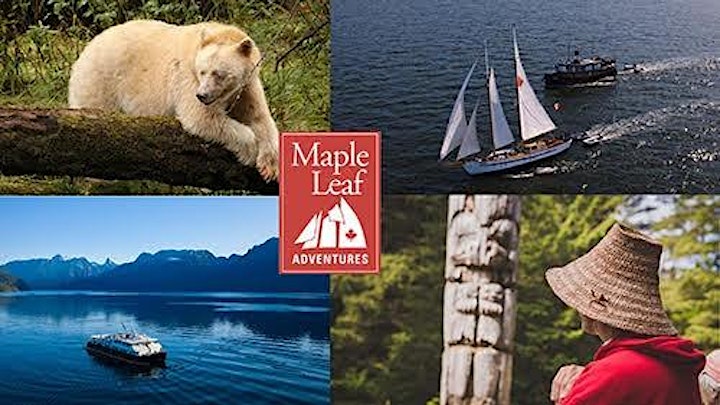 Kevin Smith, Maple Leaf Adventures
An adventurer and explorer all his life and a professional mariner since the age of 18, Kevin Smith is also the leader of Maple Leaf Adventures and one of its owners. His experience as a geographer, backcountry park ranger and teacher all contribute to his leadership of one of the premier ecotourism organizations on the coast.
Kevin continues Maple Leaf's tradition of building the framework for ecotourism on the coast, and is an executive member of many respected industry organizations. In addition to educating youth, Kevin developed and taught the Ecotourism for Entrepreneurs course for North Island College in British Columbia. His 5-year tenure as a negotiator on the central coast (Great Bear Rainforest) land use plan brings a rare depth of understanding to the area's history and current situation.
Click here to read more about Kevin, his team, and Maple Leaf Adventures.

This event, the third in a series of events for the RCS V.I. 'Trees for Life' initiative, will be an afternoon of thought provoking conversation about trees in the wild and the importance of trees protecting them.
Stay till the end for the announcement of our next event and door prize draws. This event we have 3 prizes generously donated by Orca Book Publishers!