TrendWatching 2018: Global Trends for Edmonton Business
Description
TRENDWATCHING 2018: GLOBAL TRENDS FOR EDMONTON BUSINESS
is an exclusive, trend-driven event for B2C professionals that will share actionable insights on critical consumer trends. Maxwell Luthy - trend expert, author, keynote speaker, and Director of Trends and Insights at TrendWatching, will outline key drivers of growth and emerging opportunities for business and (various) industry in 2018.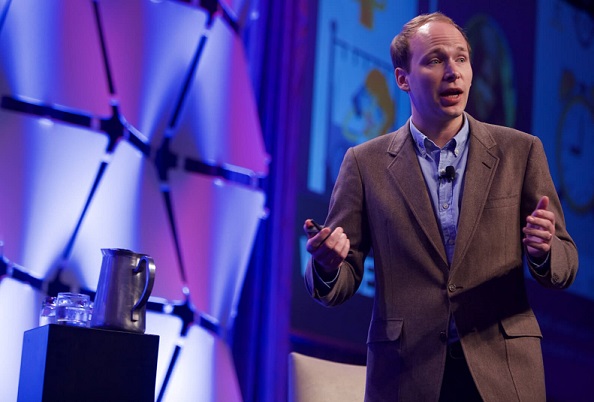 A world-class presentation offered at an exclusive price (Maxwell has facilitated innovation workshops and presented for such companies as Google, Levi's, Samsung, WWF and many more!), this intensive workshop session will be packed with advice, insights, practical guidance, and plenty of networking opportunities.
→ WHAT YOU'LL GET OUT OF IT
TRENDS
You'll hear critical consumer trends, the innovations they're driving and the opportunites they present to your organisation, such as:
Ambient Wellness - Time-pressed consumers too busy to look after themselves as much as they aspire to. They're embracing brands that make wellness easy by embedding physical and mental health boosters into everyday surroundings, establishments and products. Think maximum health benefits with minimum effort. Smart companies will acknowledge the local wellness needs of consumers in different regions of the world.
A-Commerce - Forget e-commerce, m-commerce and conversational commerce. They are far too involved for the modern consumer, who will increasingly outsource every element of the sourcing, purchasing and picking up of products and services. Sophisticated algorithms and AI will top up depleted items, price check products, avoid poorly reviewed items and consider personal preferences all on the shopper's behalf.
Informal Info - Alerts, notifications, messages: a relentless flow of information has turned the smartphone and other digital devices into the medium via which consumers see the world. Now, the information that cuts through all that noise will speak the language of customers: fast and informal, but also more effective and easier to absorb and act on. All-encompassing tools that consumers can interact casually with, including WeChat in Asia and AI-powered chatbots, are making it easy to receive products and services.
Assisted Development -

Around the world, young consumers (millennials and Gen Z) now look to brands to teach them life skills and help them realize life goals on their journey to adulthood.

Entrepreneuria - Entrepreneurs are the new rockstars. Driven by ability, curiosity or necessity, and facilitated by new digital platforms, consumers are busy creating, crafting, inventing, hacking, crowdfunding, meetuping, and RE-inventing almost everything. Global businesses that support local entrepreneurs in new markets - and work with them to develop lasting solutions in their communities - will broaden their customer base.
Snobmoddities - Businesses around the world are turning 'ordinary' products, services or experiences - such as food we eat every day - into luxurious, premium items. These unique versions of commodity products are providing status-hungry customers with a story to tell to their peers, in real life and online.
CONNECTIONS
This event is about you and your fellow participants who you'll learn and collaborate with during this lively, focused session. There will be rich networking opportunities during the break and lunch.
TOOLS
You'll leave with full access to all content presented in PPT format, a digital copy of a Consumer Canvas, as well as the Trend Driven Innovation book to support and guide on-going trend thinking and strategy for your organisation.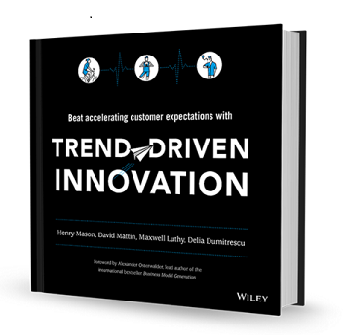 → WHEN
Thursday, March 15, 2018 @ 8:15am - 12:15pm
Space is limited so sign up soon!
→ WHO SHOULD ATTEND
Designed for high-level B2C professionals that work closely with consumer trends, this intimate seminar will be suited for Entrepreneurs, Start-ups, Scale-ups, Strategists, Brand and Product Managers, Marketing Professionals, CEOs, CTOs, Heads of Innovations, and those looking to benefit from upcoming trends and innovations.
→ SESSION AGENDA
8:15 am ------ Registration and Get Caffeinated
Light breakfast to fuel up for the day.
9:10 am ------ Intro from EEDC
9:15 am ------ Interactive Keynote with Maxwell Luthy
Max will present the trends that are reshaping behaviours, mindsets and expectations of consumers – trends that need to be on your radar, illustrated by real-world innovation examples.
10:15 am ------ Time for a Quick Stretch and Break
10:25 am ------ Introduction to Trend Baby (Combining Trends) Exercise
Max and facilitator Lisa Feierstein will present one of their trend canvases and tool for ideation and help guide and support you towards trend-thinking and strategy.
10:40 am ------ Hands on Workshop
With the assistance of Max and Lisa, you'll apply the trends presented earlier to generate disruptive (but practical) innovation ideas and business models most suited for you.
10:55 am ------ We Hear From You
You get a chance to share your ideas and what you've learned with everyone. A chance to flex your newfound trend-savvy mind!
11:15 am ------ Takeaway Tools
As the day draws to a close, Max to conclude and present you with final takeway tools.
11:30 am ------ It's a Wrap!
EEDC to close
11:35 pm ------ Eat & Meet
Enjoy a hot meal and broaden your network
12:15 pm ------ Event Finished
→ PARKING INFO
Parking information for the Shaw Conference Centre can be found here.