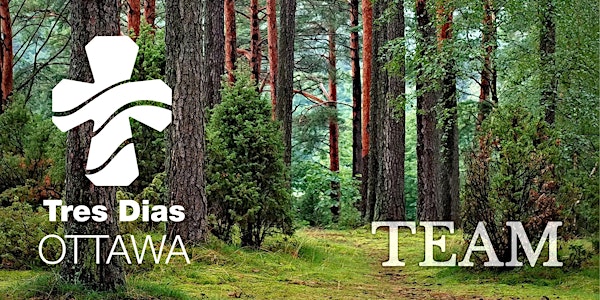 Tres Dias Ottawa 2020 Women Team Registration
When and where
Location
Camp Galilee Camp Galilee Lane Haley Station, ON K0J 1Y0 Canada
Description
Welcome to Tres Dias Ottawa #14! God continues to work through this community. We're thankful that you are joining the team to serve on the weekend. Tres Dias Ottawa is a ministry team of One Way Ministries, an Ottawa-based Christian organization with a mission to impact the city of Ottawa by serving its leaders.

DATES:
Women's Weekend: June 11, 2020 - June 14, 2020

TEAM MEMBERS:
Everyone serving on a Tres Dias weekend is required to register. Select a ticket and provide us with your information and payment. Your information will not be shared and solely used for the purpose of communicating with you about the weekends and providing for your participation. Your payment covers food and lodging at Camp Galilee.
Payment methods include Cheque and Credit and Debit cards. Please select the "Pay at the door" payment method if you have difficulty paying by Credit or Debit card, by Cheque, or are requesting financial aid. Please immediately follow-up with the community Financial Admin (Brent Daniel and Vicki Coughey) by email at tdo.operations@gmail.com and contact the Head Cha for your weekend.