About this Event
Trespassers Waltz
A series of site-specific vignettes performed in the landscape, Trespassers Waltz aims to evoke the tensions of isolation and trespass which are so prevalent in Saskatchewan. As audiences walk a 5km looped trail, they'll experience humorous, poignant, and tender conciliations with land, wherein acts of leading and following will become reciprocal ways to reckon with our own trespasses.
Event Details
WHERE IS THE EVENT?
The event is taking place at White Butte Recreation Trail Site. Please see map.
HOW DO I GET TO WHITE BUTTE?
• From north Regina: Head east on Highway 46, which is accessible from north Winnipeg, McDonald or Fleet Streets. Drive 13.1 km east of Fleet St to the Franks Lake Road, where there is a Cross-Country Skier sign. Turn right and drive south 1.6km, crossing the CPR main line tracks. The White Butte Trails trailhead is on your right, but you will see only the back of the large trail sign.
• From south Regina: Head east on #1 Highway 14.4 km from the Ring Road to the intersection of Hwy #48 on the eastern edge of White City. Cross #1, via the new overpass, to the north service road. Turn west for 600 metres, then north for 3.2 km until you see the White Butte Trails sign on your left. Watch for the Cross-Country Skier signs to direct you at each turn.
*Note: These directions will take you to the main parking lot at the East entrance of the trail park. There is also a West entrance, but do not go there! If you are google-mapping yourself there on the day, please double-check that you are being routed to the East entrance.
WHAT CAN I EXPECT?
The event is outdoors on the walking trails. Audience members can expect to encounter numerous artists and artistic responses as they journey the length of a trail. We anticipate that Trespassers Waltz will evoke the tensions of isolation and trespass which are so prevalent in Saskatchewan. This alternative approach to performance allows us to explore the land while maintaining social distance. It is a response to the present moment.
EVENT TIME
Sunday Sept 20th. Please arrive at the site between 3.00pm-4.00pm. We will be staggering admission to the trails at a rate that allows attendees to comfortably maintain their social distance. There is no set order in which to encounter the works, each audience member will experience something different.
HOW LONG IS THE EVENT?
We anticipate it will take approximately 2 hours to journey the trail while encountering the work. The trail is just under 5km in length - a similar length to the path around Wascana Lake. There will be some light refreshment offered at the end of your trail walk. We expect the sun to go down around 7pm that day.
WHAT SHOULD I BRING?
The event is outdoors and will go ahead except in cases of extreme bad weather. Please check the forecast for White Butte on the day of the event and come prepared so that you are comfortable (wear layers of warm clothing, sturdy walking shoes, a scarf, toque may be helpful). Since our event will be ending at dusk, you may even want to bring a flashlight or headlamp. It's also a good idea to pack yourself a water bottle or snack, some hand sanitizer, and a non-medical mask. Masks will also be available at the site.
WHAT ELSE?
Our intention is to rest lightly on the land. We welcome you to bring a lawn chair and your own cup to cut down on excess waste. These may be useful items after your walk concludes, if you choose to rest and refresh yourself at our designated start/end point.
PODCAST
In addition to the live event, join us to hear artistic reflections surrounding land, art, and identity through our Trespassers Podcast on CJTR 91.3FM, airing on September 20th from 6 pm - 7 pm.
We have developed this aspect of the project to connect with individuals who are staying close to home and as a way to reach our friends and colleagues far away. Audience members will also be able to tune in post-event to accompany their own reflections and journey home.
Ways to listen:
91.3FM on the dial in the Regina area
Via the free, downloadable CJTR app (available in app stores)
Via the free RadioPlayerCanada app or TuneIn Radio app (available in app stores, search for CJTR)
Via on-line streaming
TV Channel 806 on the Sasktel Max System
TV Channel 700 on the Access Communications digital service
DISTANCING/TRAFFIC FLOW ON THE TRAILS
This location has been chosen because of its wide hiking trails, and we are confident there is ample room for audience members to move in both directions on the trails while maintaining appropriate space. This staggered start and entrance will facilitate social distancing. The trails will not be marked or taped off for traffic flow, please navigate your spacing with other audience members and performers.
MOBILITY SUPPORT
Please drop us a note at curtainrazors@gmail.com if you would like to experience the trail from a motorized cart. We are happy to arrange this.
PARKING
Parking is available at the trailhead. Please watch for parking attendants. If you know others attending the work and it is safe for you to carpool, please do so.
TICKETS
The more the merrier - while abiding by our Covid regulations! Tickets are FREE, but booking in advance will allow us to communicate more details about the event, and to have traceable contact information, which is important for public gatherings right now. Please be sure to book ahead of time so we can be in contact with you!
FILM & VIDEO
This event will be photographed and recorded. By attending the event, individuals are deemed to consent to the recording of their image and use of their image in connection with recordings and photographs of the event, which may be published. All video recordings and images of the event captured by the organizers shall be the sole property of organizers and all rights of personality, publicity, privacy, or other rights of participants in recordings or photographs shall be deemed to have been waived.
COVID-19 PRECAUTIONS
Self-Assessment: Curtain Razors asks that all artists, staff, patrons and volunteers complete a COVID-19 Self-Assessment (linked here) before attending Trespassers Waltz. If you are experiencing symptoms at any time over the event weekend, we kindly ask you to stay home and participate through digital means.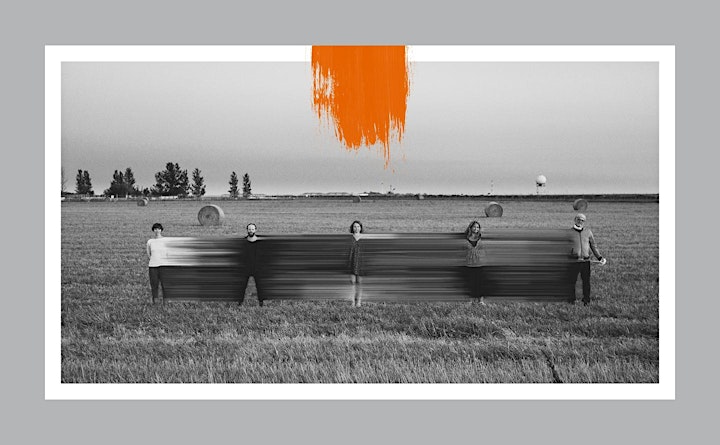 TRESPASSERS WALTZ
a Curtain Razors Production
Presented by
National Arts Centre English Theatre's
Grand Acts of Theatre
Marking this Moment
White Butte Trails
September 20, 2020
3-7PM
PARTICIPATING ARTISTS
Rania Al-Harthi
Skyler Anderson
Jay Kimball
Night Kinistino
Pete Kytwayhat
Listen to Dis'
Barbara Meneley
Karley Parovsky
Janelle Pewapsconias
Jessie Ray Short
Jeff Morton (joined by Edith Skeard)
Misty Wensel (joined by Iftu Ahmed, Heather Cameron, Kendra Kembel, Belle Brown McEwen, Isabella Wishlow, Zenaya Semple and Judy Wensel).
Curtain Razors' Associate Artists are also contributing work:
Kris Alvarez (joined by the Truly Unruly: Olive Crozier, Ray Crozier, Iris James, Zoe James, Lazlo Wensel Paradis, Lilla Fayant)
Terri Fidelak
Johanna Bundon and Jayden Pfeifer (joined by Skyler Anderson, Sarah Bergbusch, Elizabeth Curry, Raphaele Frigon, Fran Gilboy, Zoe James, Pete Kytwayhat, Aren Okemaysim, Krista Solheim and I-Ying Wu), and podcast contributions from Teddy Bison, Ben Ironstand and Orion Paradis.
Joey Tremblay (joined by Julianna Barclay and Ben Schneider)