Trialto 20th Anniversary Celebratory Paulée Dinner & Silent Auction
Description
Trialto 20th Anniversary Celebratory Paulée Dinner & Charitable Silent Auction at Boulevard Kitchen & Oyster Bar
In 2018, Trialto celebrates 20 years of representing, importing and promoting great wineries throughout Western Canada. Please join us in toasting this exciting milestone!

Reception and Silent Auction: 6:30 to 7:30 PM
Paulée Dinner: 7:30PM


MENU

first
parfait of fennel mousse
baby clams, dungeness crab, northern divine caviar, seaweed "brioche"
main
porcini dusted prime striploin
creamed corn, pomme dauphine, chanterelle mushroom
~OR~
salt baked celeriac
vierge of toasted seeds and nuts, roasted muhroom mouseline, pomme dauphine, sunflower sprouts

dessert
peach terrine
poached peach, lemon balm consommé jelly, raspberry crémeux, lemon balm ice cream
last
petit fours for the table
While 20 years is not a long history compared to many of our prestigious partners we want to honour this milestone with a grand celebratory Paulée Dinner. A handful of our partners, twenty to be exact, will be attending Trialto's 20th Year Anniversary Paulée Dinner and sharing some rare large format wines from their cellars.
Our communities have supported the continual growth of the wineries we proudly represent. In thanks, our wineries have offered a special selection of rare, large format bottles which will be auctioned at the Paulée Dinner. Proceeds from the silent auction will be donated to BC Hospitality Foundation.

Trialto's partners attending the 20th Anniversary Paulée Dinner:
Diamond Creek, Napa Valley, California, USA – Chuck Ross
Catena Zapata, Mendoza, Argentina – Andrea Nunez
Francis Ford Coppola Winery, California, USA – Emily Putman
Joseph Phelps Winery, Napa Valley California, USA – Mike McEvoy
Tenuta Sette Ponti, Tuscany, Italy – Dr. Antonio Moretti
Argiano, Tuscany, Italy – Bernardino Sani
Langmeil Winery, Barossa Valley, Australia – James Lindner
Parés Baltà, Penedès, Spain – Joan Cusiné
Dog Point Winery, Marlborough, New Zealand – Matt Sutherland
Pirramimma, McLaren Vale, Australia – Mark Conroy
Tinhorn Creek Winery, Okanagan Valley, British Columbia – Jan Nelson
Domaine Faiveley, Burgundy, France – Karl-Stéphane Cercellier
L'Ecole No. 41, Columbia Valley, Washington, USA – Kim Bolander
Sokol Blossser, Dundee Hills, Oregon, USA – Alison Sokol Blosser
Domaine Brocard, Chablis, France – Etienne Verdier
Poplar Grove Winery, Naramata Bench, British Columbia – Ingo Grady
Artevino, Rioja, Spain – Juan Palomar
Montes, Colchagua, Chile – Pedro Pablo Brancoli
Felton Road, Central Otago, New Zealand – Blair Walter
Matchbook Winery, Dunnigan Hills, California, USA – Steve Crosta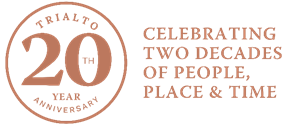 What is a Paulée?
Originated from Burgundy France, a Paulée brings winemakers and collectors together to enjoy an elegant multi-course meal enjoyed with wines from winemakers and guests' personal cellars, including special, limited and rare vintages. These special wines, more often than not, are memorable; they uncork rare stories. The "breaking bread" and dinner experience is really a swapping of stories of the vineyard and of the wines we admire.

A Paulée is a true celebration signifying our love of great wine, great food and celebration of friendship, both new and old. Prepare to be wowed by an array of wine personalities, exquisite food and, of course, unforgettable wine!