Event Information
Refund Policy
Refunds up to 7 days before event
Eventbrite's fee is nonrefundable.
Description
When you're not 100% clear about what motivates customers to buy, it's not just frustrating for you and your team—it's a massive time-suck.
You'll spend countless hours "marketing" your business and pouring your heart into blog posts, videos, email sequences, and ads that prospective customers bascally ignore. It's deflating.
Getting ignored sucks. But, what hurts even more is that it seems like everyone else has it figured out. The truth is that most people DON'T have it figured out. Most people are stuck in a painfully slow cycle of trial and error—just like you. But, there are some outliers...
Studies show that marketers who do audience research regularly are 466% more successful, yet 65% still aren't doing it. Don't fall behind. It's time to stop guessing and start growing.
Trigger Technique is an interactive online workshop. You'll learn how to master one of the most powerful, yet under-utilized, skills in the marketer's toolkit: customer discovery interviews.
This workshop is perfect for you if you're:
A marketer who is sick of wasting time on stuff that doesn't move the needle

A founder who feels totally overwhelmed by "all the marketing stuff" and wants real clarity about where to invest your limited time

A freelancer or agency owner who wants to figure out how to get sales more predictably—for you and your clients—so you can finally make time to scale your business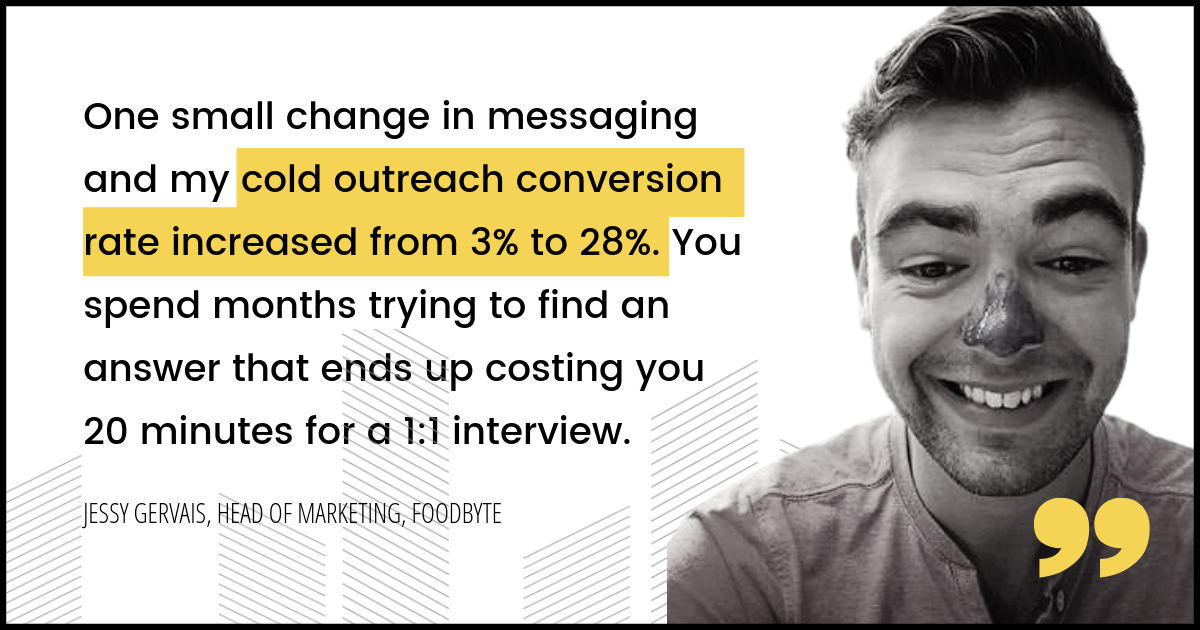 When done *the right way* (read: with less bias and awkwardness), 1:1 interviews are pure magic...
You'll stop guessing about which customers to target or where to invest your time.

You'll have explosive clarity about what matters to your audience and how to craft magnetic messages and offers.

You'll radiate confidence because you'll know that your growth plan is based on real customer insight—and not the hottest marketing trend du jour—which will kill any imposter syndrome or shiny object syndrome that you may be fighting.
If this all sounds A-M-A-Z-I-N-G to you, keep reading…
This is my first live online workshop. Like all of my in-person workshops and programs, Trigger Technique is all about learning by doing.
You'll learn a step-by-step process you can follow—no more trial and error.

You'll get hands-on practice in a supportive space.

You'll get a copy of the Trigger Technique Handbook, which includes everything you need to start immediately.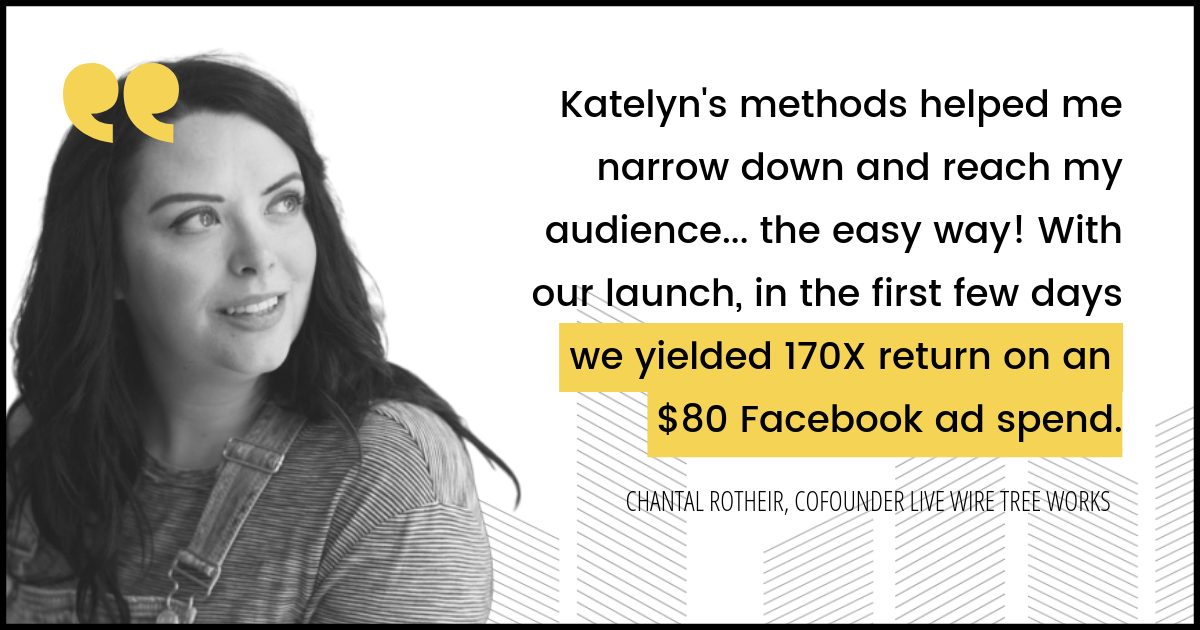 What You Can Expect:
Know exactly WHO to talk to and WHEN to talk to them

Talking to customers is always enlightening, but there's one specific time in the customer lifecycle when you're guaranteed to uncover the best, most actionable insights. If you can talk to the right people at the right time, it's marketing gold.


Learn the art and science behind "conversational interviews"

You know those terrible phone surveys that you hate doing? Well... this method is nothing like that. Conversational interviews are fun and laid back. The best part? When people feel like they're being listened to (rather than interrogated), they open up and reveal intimate details about their buying behaviours.


Watch a mock interview to see how its done firsthand

If you're a bit of a perfectionist and want to learn how to do an interview the right way, this is big. You'll have a front row seat for a mock interview. I'll explain how to choose the right questions to ask AND how to quickly extract and summarize wow-worthy insights to share with your team or clients.


Stay motivated to actually apply what you learn
Learning *what* to do is the easy part. Actually doing it? That's where a lot of people get stuck. Our unique accountability program will help you avoid falling into the procrastination trap.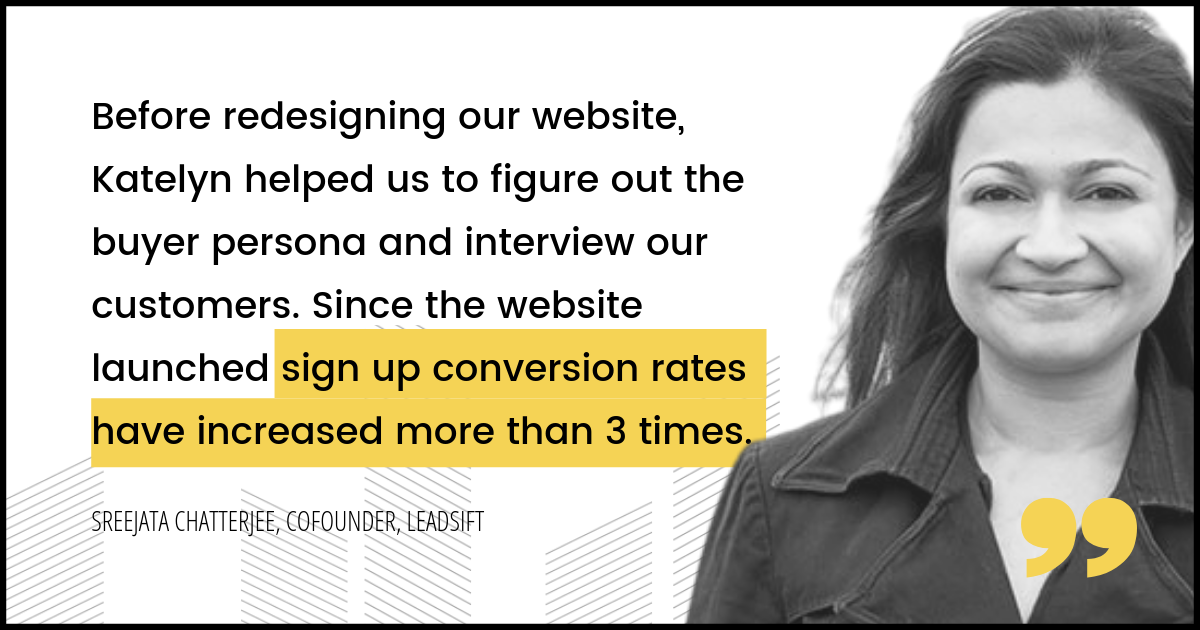 There are 2 ways to learn:
"Practicer" - $200 per seat (only 20 seats available)
Practice makes perfect. If you purchase a "Practicer" ticket then you'll be paired up with another student and practice conducting an interview firsthand. Like any new skill, practice will help you to quickly build your confidence and hone your technique. Practicers will also get to participate in a small group Q&A session where you'll get direct answers to your specific questions.

Workshop Time: 1:00 pm - 3:30 pm EST (10:00 am - 12:30 pm PST)


"Observer"
- $125 per seat
If you'd like to learn the Trigger Technique, but aren't quite ready to commit to doing a 1:1 interview (or aren't available to attend the live workshop and want access to the replay), this is the best option for you.
Workshop Time: 1:00 pm - 2:30 pm EST (10:00 am - 11:30 am PST)

* The full "Practicer" workshop is 2.5 hours while the Observer portion of the workshop is 90 minutes.
* Both Practicers and Observers will recieve a copy of the Trigger Technique Handbook and a video recording of the workshop.
What are you waiting for?
Clarity is the ultimate growth hack. Blast through uncertainty and scale your business faster by getting out of your own head… and into your customer's.
Secure your seat today!
DNS members get 75% off
Our friends at Digital Nova Scotia (DNS) have generously offered to sponsor this workshop for their members. If you're a DNS member click here to buy your ticket through their website for 75% off.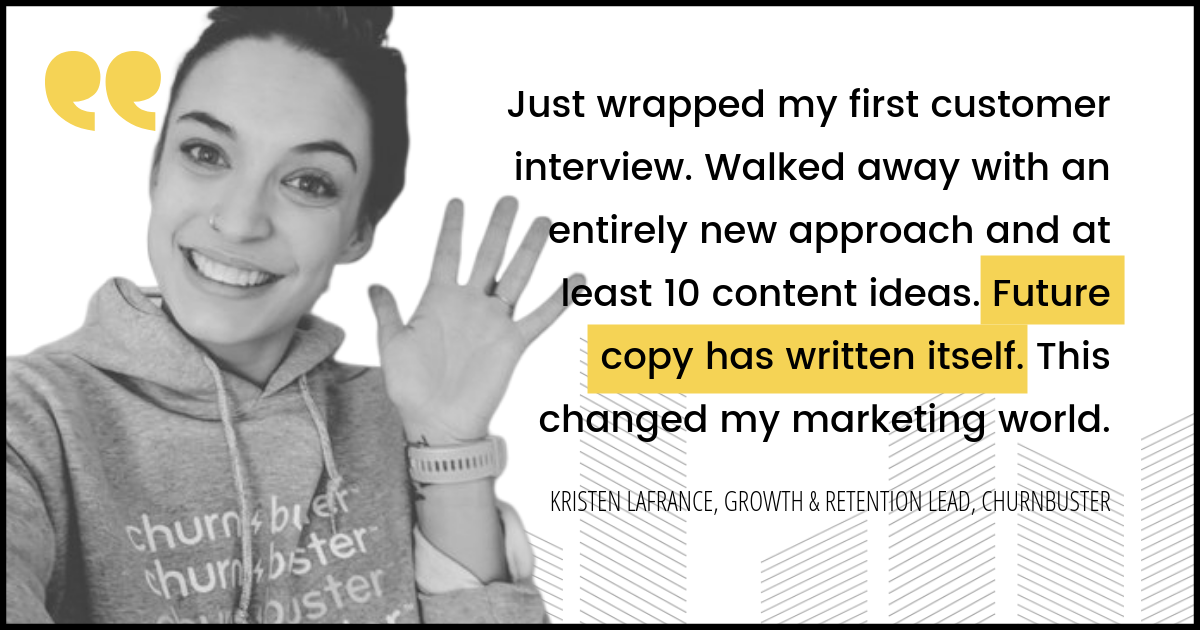 Date and Time
Refund Policy
Refunds up to 7 days before event
Eventbrite's fee is nonrefundable.