About this Event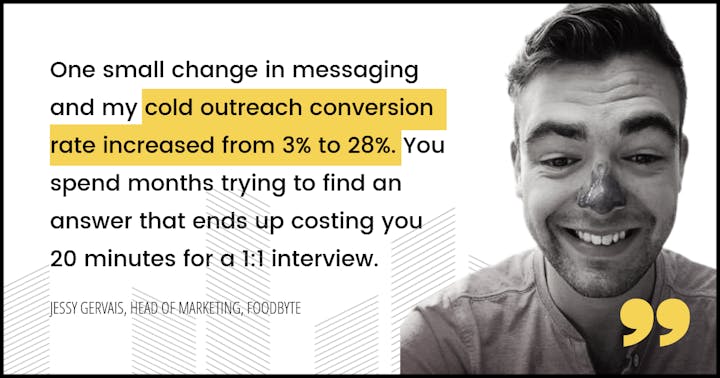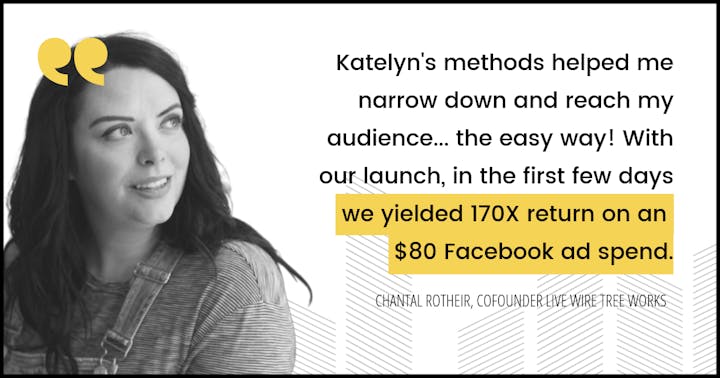 CLARITY IS THE ULTIMATE GROWTH HACK
When you're not 100% clear about what motivates customers to buy, it's not just frustrating for you and your team—it's a massive time suck.
Marketers who do audience research regularly are 466% more successful, yet 65% still aren't doing it. Don't fall behind. It's time to stop guessing and start growing.
Trigger Technique is an interactive group workshop for marketers and growth-hungry business leaders. You'll learn how to master one of the most powerful, yet underutilized, skills in the marketer's toolkit: customer discovery interviews.
When done *the right way* (read: with less bias and awkwardness), 1:1 interviews are pure magic...
You'll stop guessing about which customers to target or where to invest your time.
You'll have explosive clarity about what matters to your audience and how to craft magnetic messages and offers.
You'll radiate confidence because you'll know that your growth plan is based on real customer data—and not the hottest marketing trend du jour—which will kill any imposter syndrome or shiny object syndrome that you may be fighting.
What You Can Expect:
Know exactly WHO to talk to and WHEN to talk to them
Talking to customers is always enlightening, but there's one specific time in the customer lifecycle when you're guaranteed to uncover the best, most actionable insights. If you can talk to the right people at the right time, it's marketing gold.
Learn the art and science behind "conversational interviews"
You know those terrible phone surveys that you hate doing? This is nothing like that. Conversational interviews are fun and laid back. The best part? When people feel like they're being listened to (rather than interrogated), they'll open up and reveal intimate details about their buying behaviours.
Watch a mock interview to see how its done firsthand
You'll have a front row seat for a mock interview. I'll explain how I choose the right questions to ask AND how I quickly summarize actionable insights to share with others and guide our strategy.
Your Instructor
Katelyn Bourgoin is a 3X founder turned growth strategist and trainer. Named as an influencer by Forbes, Katelyn's past clients include tech startups, small businesses, and Fortune 500 companies like Target and Holiday Inn.
Today Katelyn helps frustrated marketer and product teams figure out what triggers their *right fit* customers to buy. When companies know who their best customers are and what those customers really want, it becomes much easier to create awesome products and sell more of them. The result? More happy customers and more money in the bank.
Katelyn has a healthy obsession with customer-driven growth (and an unhealthy obsession with cheese).