Trilotherapy Level 1 Saturday Sessions

Saturday, 15 February 2014 from 1:00 PM to 4:00 PM (MST)
Event Details
Join us for 7 Saturday afternoons to complete Level 1 Trilotherapy training, transformation and awakening!  This is a STEAL and please note a ONE TIME ONLY deal in preparation for Zen Master, Nissim Amon's Level 2 Trilotherapy Retreat in the Fall (these sessions are a prerequisite to attend the Zen Trilotherapy Retreat - Sept. 12-17th)
"Trilotherapy is the most effective way of hacking into your sub-consciousness and transcending issues by establishing new routes of communication for inner health and physical well-being." 
"A revolutionary way for experiencing an awakening! Strengthen YOUR CENTER. Be the leader of your MIND and EMOTIONS "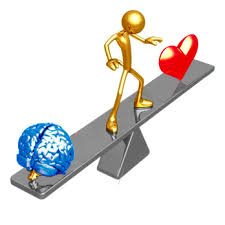 People from all walks of life suffer from inner conflict between mind and emotion which can lead to discomfort, confusion, sadness and sometimes physical and mental illness. Trilotherapy creates and maintains health and harmony between mind and emotion by artfully combining Western Psychology and Zen Buddhism.
These healing sessions will be facilitated by Students of Zen Master Nissim Amon, creator of Trilotherapy.  Nissim is a gifted world-class teacher and therapist who travels the world delivering workshops, retreats and lectures, and training Trilotherapists. His knowledge, wisdom and intuition of the human condition are profound, and he compassionately applies these gifts through his teachings and training.
Zen Master, Nissim Amon's students will be leading you in 10 powerful Trilotherapy sessions.

Sessions to be covered (and More!)
Love in Childhood - Break FREE from a painful childhood
Karmic Imprints - Bring awareness to your patterns/ WHY you are stuck and what to do about it
Color Map of your Life 
Hawk and Rooster - Which are you?  What does it mean?
Energy Management/ 4 Elements 
Trust - Is lack of self trust and trusting others holding you back?
Die Before you Die
Onmipresence - Who are you, really?
Breathwork - Gain clarity, insight, direct experience
Zen Meditation - Awaken "center"
Pillow Trilotherapy sessions - Balance Head and Emotions
Dates (subject to change)
Saturday Afternoons -
From 1pm - 4pm
February 15th 
March 29th
May 10th
May 24th 
June 21st
July 5th
July 19th
August Social Zen Gathering 
*Balance your head and your heart and awaken "center" 
*Reduce your suffering and Experience more Inner Peace than you ever imagined possible
*Uncover your programming from childhood and learn how to dismantle these belief systems and FREE yourself
* Awaken to the truth of who you really are and learn powerful tools to heal and transform your life and help others do the same
 EARLY BIRD only $199 for all sessions if registered before January 31st - $299 thereafter
**These 10 session are a prerequisite for attending the Fall Retreat, September 12 - 17th -  when Zen Master Nissim Amon returns to Canada.**
For retreat info: http://www.meetup.com/Spiritual-Growth-Trilotherapy/events/160036362/ 
For more information about Trilotherapy please go to: http://www.trilotherapycanada.org/what-is-trilotherapy/
Contact Jeri at livingfromheartcenter@gmail.com
When & Where

Alberta Association for Community Living
11724 Kingsway NW
Edmonton, AB T5G 3J5
Canada

Saturday, 15 February 2014 from 1:00 PM to 4:00 PM (MST)
Add to my calendar
Organizer
Living from Heart Center's mission is to provide a SAFE place for you to EXPLORE, EXPAND, EXPRESS, and CELEBRATE LIFE and LOVE!!
Our workshops, coaching and retreats assist people in living empowered, centered and authentic lives ~ Embracing all that is!
We are in partnership with the Divine and with creation itself, choosing LIFE, choosing LOVE ~moment by moment.
Jeri Tourand, Founder & CEO www.livingfromheartcenter.com