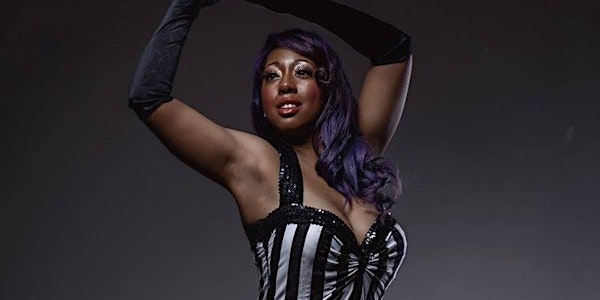 $tr!pper Life Drawing at The Strap House ft. Gigi Holiday!
A life drawing class run by strippers! We bring our glitter, our pole work & our world of burlesque right to your screen for one night only!
Refund Policy
Contact the organizer to request a refund.
Eventbrite's fee is nonrefundable.
About this event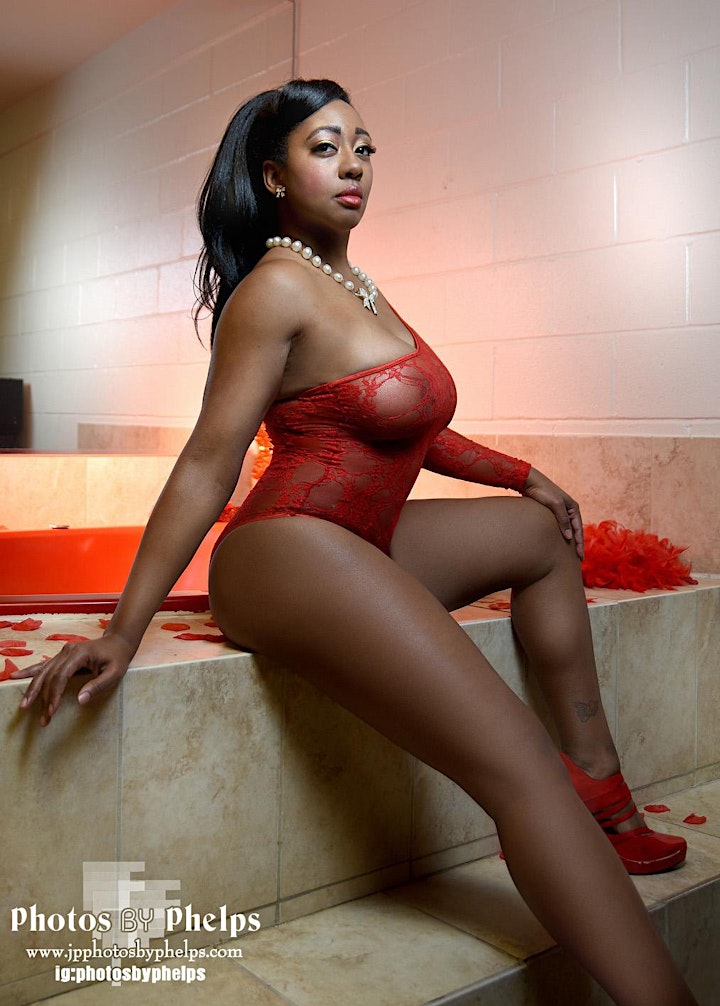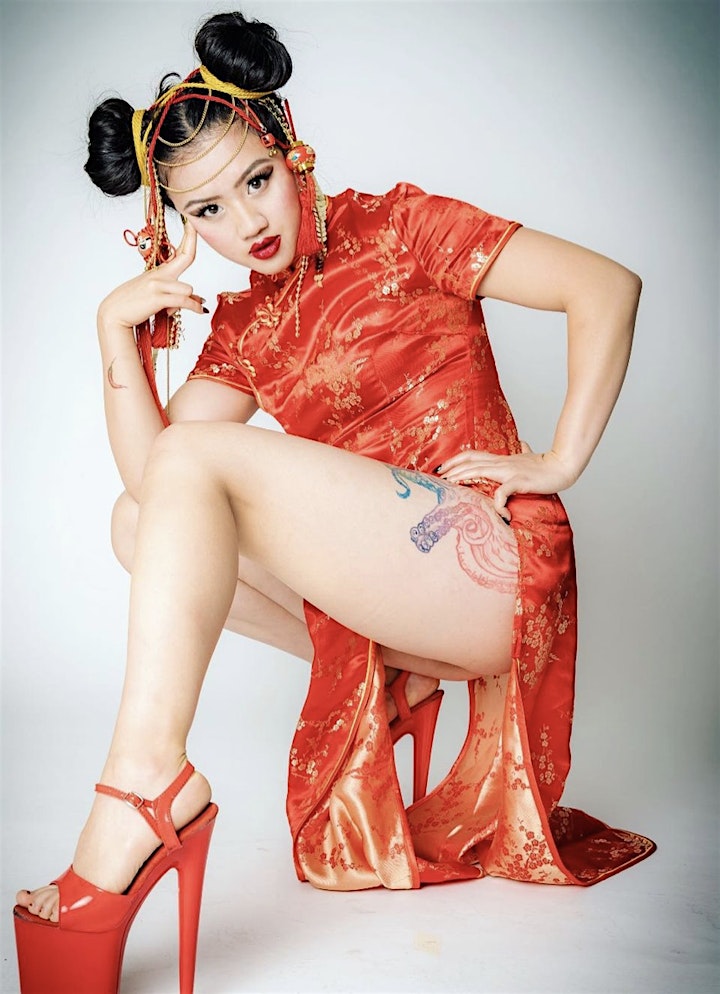 An online life drawing class run by STRIPPERS?
Thanks to the generosity of the East London Strippers Collective, stripper life-drawing classes have come to The Strap House! We're bringing sexy floor work, glitter, stilettos and burlesque to the digital world and fundraising for Maggie's Toronto's Black Sex Worker Emergency Support Fund!
You can now get your kicks from the comfort of your own home, knowing that you're saving lives at the same time! We've raised more than $100,000 for Black provdiers impacted by the pandemic and given out more than 400 grants to date!
Stripper Life Drawing: What You Need To Know!
May 28th - 7pm/est (Tickets: $10/CAD)
The classes are entirely self-organised. Our initial workshop will be facilitated by Samantha Sun of the East London Strippers Collective, a group of strippers challenging stereotypes and societal attitudes towards strip club culture by inviting a new audience of onlookers inside. While performing to the webcam, interacting with viewers and taking requests for poses, we will be referencing the visual language amongst cam-girls and online sex workers. Chair poses, clear plastic heels and stripper outfits will feature throughout.
GiGi Holliday is Washington D.C.'s resurgence of glitz, glamour, and allure. Armed with eyelashes and an arsenal of glitter she has enticed audiences with her clever blend of sass and wit. Lady GiGi Holliday had her start after studying the art of burlesque in Trixie Little's Burlesque Bootcamp and graduated in May 2010 with a double major in class and sass and a minor in tit-elation. Since then her presence has been international and graced stages in Canada, Maryland, Pennsylvania, New Jersey, Massachusetts, North Carolina, New York, Virginia, Georgia, Louisiana, Washington State and her native home Washington, D.C. where she was one of the first burlesque performers in 60 years to perform at the historic Howard Theater .In April 2016 she had the pleasure to perform at The John F. Kennedy Center with The Carvinalesque Road show produced by Armitage Shanks and Maria Bella. "The Chocolate that melts your heart" has been credited to have worked with Rain Pryor for "Bosley's Burlesque and Cabaret" where Rain stated that she "loves what GiGi is doing because it is so multicultural." GiGi has headlined the New Jersey Burlesque Festival, Jeezy's Juke Joint and the 2nd Annual Texas Queerlesque Festival.
September 8, 2016 spoke for Creative Morning's D.C. titled "Strip off your clothes and find your weird" which discusses the art of burlesque and the creative process. In 2020, GiGi became a member of The House of Knyle and debuted at number 40 on the Top 50 Burlesque list.
When she is not melting her milk chocolate beauty all over the audience she uses her business attitude along with hard work and started Gi² Productions where she is the founder and producer of Zou Zou Burlesque Revue, Chocolate Lounge: Performers of Color Burlesque/ Variety show, and La Burlesque Follies with Palace Productions. In June 2014, GiGi opened and became the headmistress of Studio Holliday movement studio and creative arts where her burlesque classes were featured on Refinery 29 as one of the "5 Super Sexy Workouts that will get you fit".
She is the Entertainment Director, premier host and dancer for La Boum Brunch. Sharing her talent and love around she is proud to be a member of Chocolate City Burlesque and Cabaret (D.C), former co-producer of Evil League of Ecdysiasts (D.C.), member of Gilded Lily Burlesque (Baltimore, MD), former member of Naked Girls Reading D.C. and Co-producing the InDCent Arts Festival (formerly Capital City Burlesque and Vaudeville Festival) . "D.C. Legitimate Love Child" enjoys the spotlight heating her up and showing you some "Chocolate City Tittie".
How It Works:
We'll start with our standard strip-freeze session, incorporating live exotic flow dancing interspersed with short poses (1-2 minutes long). We will also be inviting our audience members to request poses, for up to 5 minutes.
Classes will be held on Zoom, attendees will receive an invite link with a password upon purchasing a ticket. Classes will be 2 hours with a short 5/10 min break. The class will be led but not tutored. $10 per person. All levels of ability welcome, same for gender.
PLEASE NOTE: We ask that you DO NOT take screenshots from our class as it is a massive breach of our model's privacy.
...
More about The Strap House
We're an unapologetically queer, Black strip club run by and for Black strippers, sx workers and adult entertainers. We're turning the industry on its head and reclaiming our power from clubs, management and non-Black peers who benefit from Black culture - our music, aesthetics and labour - without showing love to Black people.
Our team launched The Strap House in October 2020 with Strapped TO and Maggie's Toronto Sex Workers Action Project to create dedicated space for Black entertainers in response to the COVID-19 pandemic that has devastated our clubs and brought our industry to a grinding halt.
In the midst of such a difficult time, we've built this space a place of refuge, celebrating Black excellence, Black beauty and Black life. Our club is political - raising funds for local mutual aid work, sx worker justice projects and more. In the midst of struggle, we're building something beautiful, strong and long-lasting. We're creating our own spaces and cutting out racist clubs and sx worker movement spaces.
More about the East London Strippers Collective
East London Strippers Collective is a group of feisty, feminist, and fiercely independent women who also happen to be strippers. Members of ELSC have real lived experience of performing in strip clubs - this is not cultural appropriation of sex work, this is OUR culture. Since 2014 we have been challenging stigma and standing up for strippers rights, working alongside other sex worker lead organisations and trade unions to establish employment rights for strip club dancers. Through self-organisation, we have created an empowering platform for strippers, providing alternative opportunities outside the exploitative business models of strip clubs.
Life Drawing with East London Strippers Collective first launched in 2013 in London, UK. It is a natural progression from the age-old practice of hiring professional harlots and hussies as models for art. Our class is fast paced and often involves high-octane aerial pole poses. We incorporate some more traditional life drawing with a couple 5, 10 and 15 minute poses. We also do an extremely popular part of the session where we get the model to get up-close and personal with 3 different artists for 5 minutes at a time. It is a nod to the "lap dance" and encourages a fun, mischievous mood throughout the class. All our models are strippers or ex-strippers. We welcome newcomers and veterans alike.