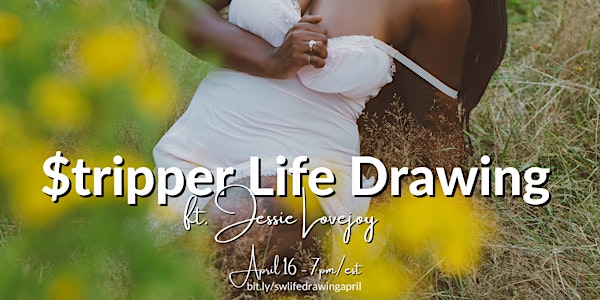 $tr!pper Life Drawing at The Strap House ft. Jessie Lovejoy!
An online drawing class run by strippers! We're bringing our glitter, our stilettos and our world of burlesque to your screen!
Refund Policy
Contact the organizer to request a refund.
Eventbrite's fee is nonrefundable.
About this event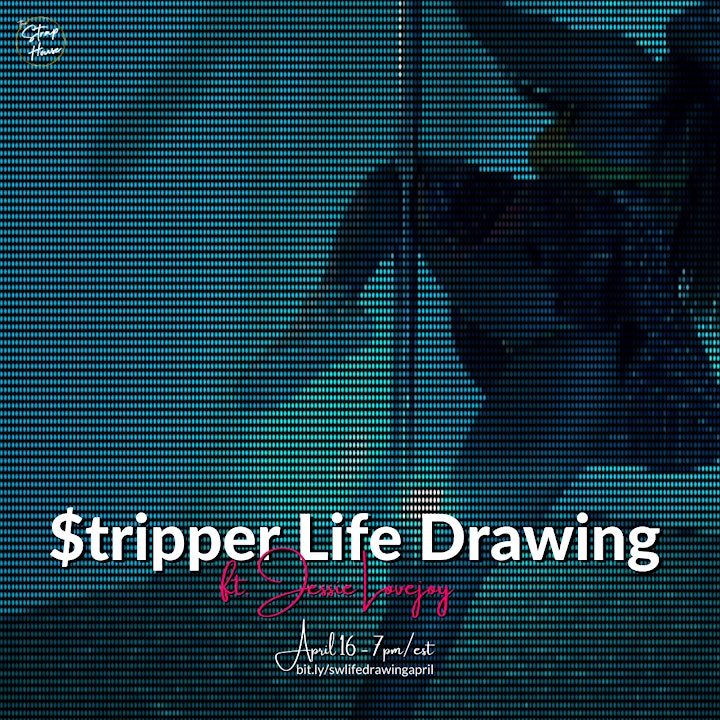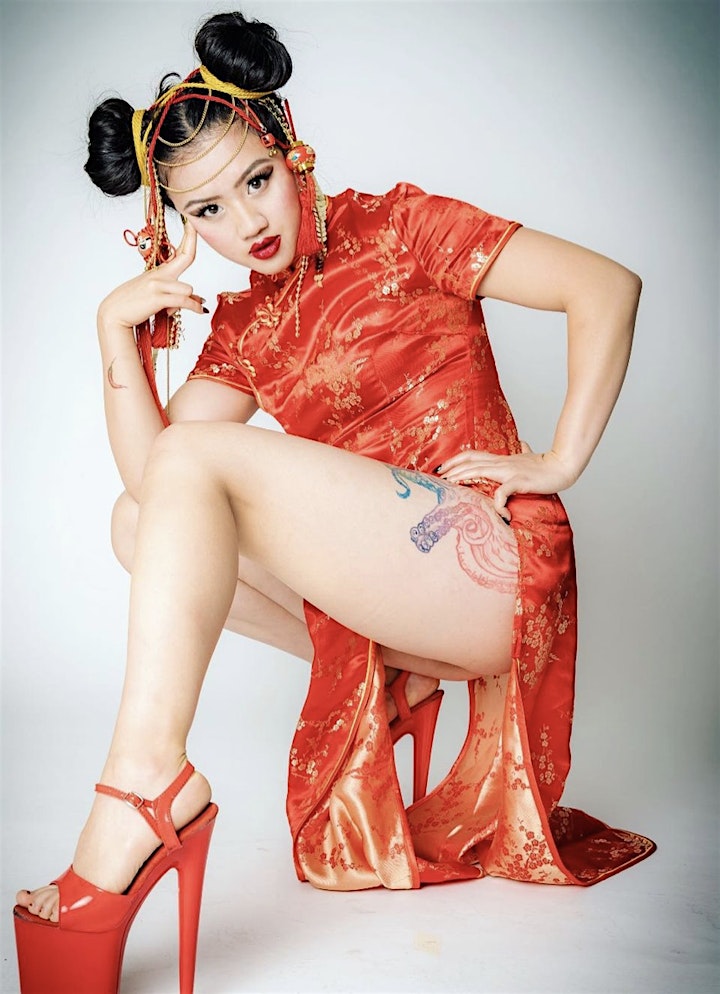 An online life drawing class run by STRIPPERS?
Thanks to the generosity of the East London Strippers Collective, stripper life-drawing classes have come to The Strap House! We're bringing sexy floor work, glitter, stilettos and burlesque to the digital world and fundraising for Maggie's Toronto's Black Sex Worker Emergency Support Fund!
You can now get your kicks from the comfort of your own home, knowing that you're saving lives at the same time! We've raised more than $85,000 for Black provdiers impacted by the pandemic and given out more than 300 grants to date!
Now we're setting our sight on the $100,000 mark and need your help!
Stripper Life Drawing: What You Need To Know!
April 16th - 7:00pm/est - 9:30pm ($10CAD Tickets)
The classes are entirely self-organised. Our initial workshop will be facilitated by Samantha Sun of the East London Strippers Collective, a group of strippers challenging stereotypes and societal attitudes towards strip club culture by inviting a new audience of onlookers inside. While performing to the webcam, interacting with viewers and taking requests for poses, we will be referencing the visual language amongst cam-girls and online sex workers. Chair poses, clear plastic heels and stripper outfits will feature throughout.
Our model: the amazing Jessie Lovejoy!
How It Works:
We'll start with our standard strip-freeze session, incorporating live exotic flow dancing interspersed with short poses (1-2 minutes long). We will also be inviting our audience members to request poses, for up to 5 minutes.
Classes will be held on Zoom, attendees will receive an invite link with a password upon purchasing a ticket. Classes will be 90 min with a short 5/10 min break. We have decided to run shorter classes to accommodate those working from home, however we will consider running longer classes again in future if there is demand. The class will be led but not tutored. $10 per person. All levels of ability welcome, same for gender.
PLEASE NOTE: We ask that you DO NOT take screenshots from our class as it is a massive breach of our model's privacy. If you would like to approach models directly for requests for poses in the form of photographs we will explain how to contact our models during the class.
...
More about Maggie's Toronto Sex Workers Action Project
We're one of Canada's oldest by and for sex worker justice organizations. We've served Toronto's downtown east end since 1986. We provide a wide-range of services and supports, but our organization is unique in that we are run by and for local sex workers and operate on the belief that sex work is real, legitimate and valuable work. We run regular drop-in programming, street outreach, safe sex and drug use supplies as well as political and legal advocacy. Maggie's runs culturally specific programming and resources for Indigenous sex workers, Black sex workers as well as non-binary, trans and 2Spirit communities.
COVID-19 has radically altered our work. We are no longer able to access our physical offices and drop-in space and have shifted most of our work to virutal platforms with limited street outreach. As many of our community members have been excluded from government aid and emergency support we've stepped in to provide emergency grants, food boxes and street outreach.
Donate directly to our Black Sex Worker Emergency Survival Fund.
More about the East London Strippers Collective
East London Strippers Collective is a group of feisty, feminist, and fiercely independent women who also happen to be strippers. Members of ELSC have real lived experience of performing in strip clubs - this is not cultural appropriation of sex work, this is OUR culture. Since 2014 we have been challenging stigma and standing up for strippers rights, working alongside other sex worker lead organisations and trade unions to establish employment rights for strip club dancers. Through self-organisation, we have created an empowering platform for strippers, providing alternative opportunities outside the exploitative business models of strip clubs.
Life Drawing with East London Strippers Collective first launched in 2013 in London, UK. It is a natural progression from the age-old practice of hiring professional harlots and hussies as models for art. Our class is fast paced and often involves high-octane aerial pole poses. We incorporate some more traditional life drawing with a couple 5, 10 and 15 minute poses. We also do an extremely popular part of the session where we get the model to get up-close and personal with 3 different artists for 5 minutes at a time. It is a nod to the "lap dance" and encourages a fun, mischievous mood throughout the class. All our models are strippers or ex-strippers. We welcome newcomers and veterans alike.