Description
True NOSH and LORNA JANE are collaborating! YOGA, NUTRITION & ACTIVE WEAR! Yay!
There will be a pop-up shop featuring Lorna Jane's collection of active wear.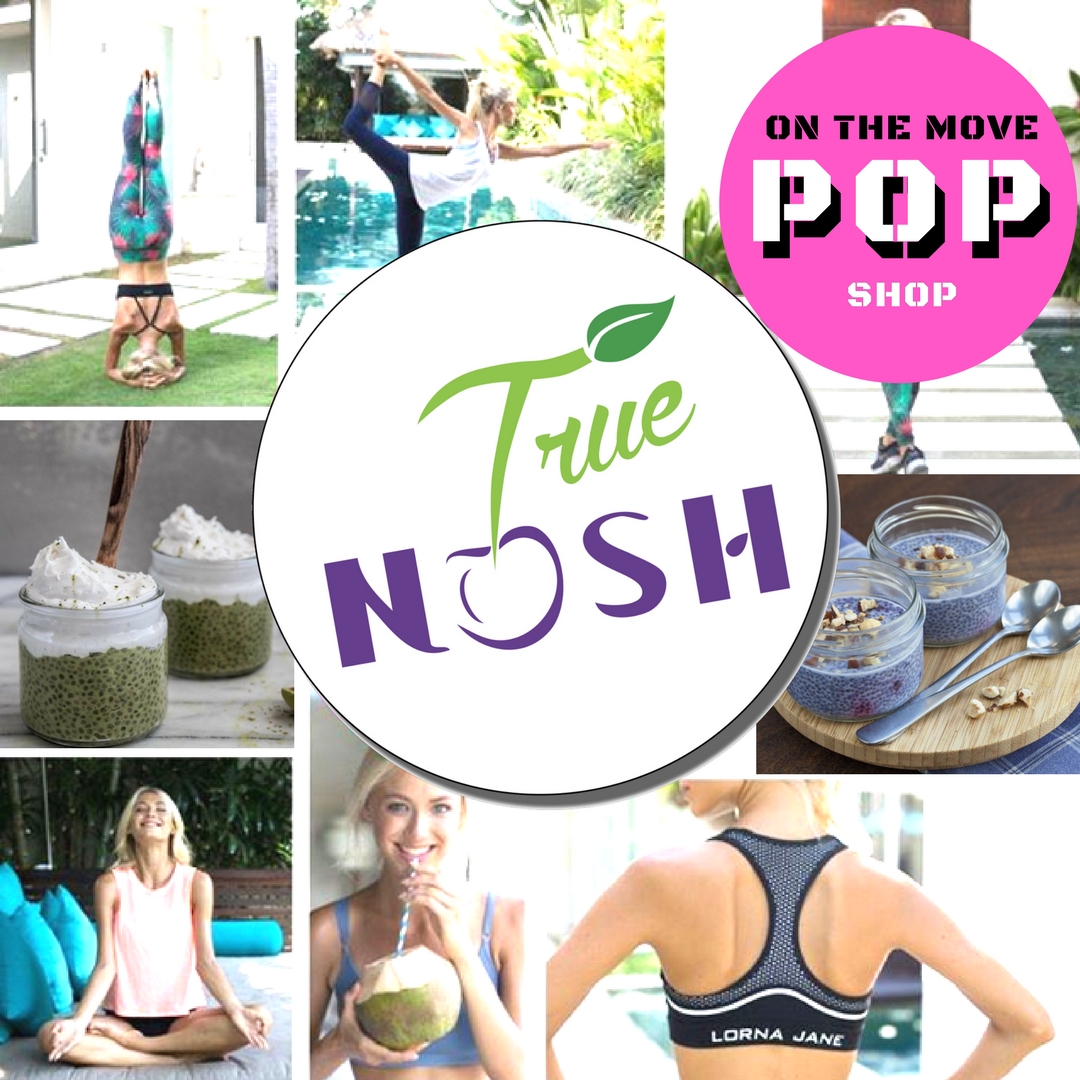 ---
Schedule:
5:30pm - Doors Open
5:45-6:45pm - Yoga Class - Hatha Flow! (Sug $5)
7:00-8:00pm - Nutrition Talk & DIY Chia Pudding Time. YUM! - Take home a mason jar filled with your own mix! ($10)
After yoga, we will be whipping up some delicious vegan chia puddings with green tea, tumeric and beets. A buffet of our True NOSH Granola, nuts, seeds, fruits and other exciting toppings for you to fill your mason jar!
--- Chia seeds for the pudding class are generously sponsored by Galloway Foods and granola from The Granola Girl!
Pop-up shop for browsing Lorna Jane's collection will be on-going from 5:30-8:30pm
---
THERE ARE ONLY 12 SPOTS FOR YOGA, so sign up early to reserve your spot!
BUT DO NOT FRET if you cannot make it to yoga, just sign up for the Chia Pudding Class!
Don't forget to stop by even if you don't have tickets for either class, The LORNA JANE & True NOSH Pop-UP shop is open to the public 5:30-8:30pm!!!
---
Notes:
*Sign up for just the yoga class or chia pudding class or BOTH! Just make sure to reserve both tickets if you'd like to do yoga and make chia pudding. Limited quantities!
*First 5 to come through the door for yoga gets a free bottle of True NOSH Figgity Lemonade! Did we mention it's sugar-free? SO HYDRATING!
*Please arrive at least 10 minutes before class to ensure your space as it is a first come first serve environment. We have yoga mats available for a $1 donation as well as yoga blocks and blankets.
Come in your yoga gear and be ready to give yourself some lovin'!
*All levels are welcome! You don't have to be flexible.
---
Who should sign up?
- Yoga fanatics
- People who care about the sugars in our food
- People who are conscious about their health and wellness
- People who love to COOK and EAT!
- Health Professionals
- Diabetics
- Caretaker for Diabetics
About True NOSH:
We are a boutique yoga studio and cooking workshop in a heritage-esque home in the heart of Mount Pleasant, Vancouver.
We provide Yoga Classes with certified instructors at an affordable price in the city without charging city-like prices. All classes are offered on a by-donation basis. We offer warm tea after each class!
We focus on healthy food ideas and cooking techniques for the everyday home cooks or people who just want to come get their hands dirty with yummy ingredients.
WE DONATE 10% of PROCEEDS TO DIABETES CANADA! - help support then and spread awareness!
SEE YOU ON MAY 8TH!