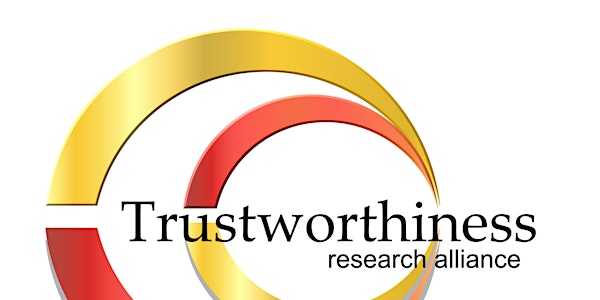 Trust and Trustworthiness in Cultural Context
This webinar highlights work by four chapter authors of the edited book Trust and Trustworthiness: Implications for Societies and Workplaces
About this event
Trust and determination of another's trustworthiness always takes place in a context. This webinar highlights work by four chapter authors of the edited book Trust and Trustworthiness: Implications for Societies and Workplaces. Each author takes a look at a different geopolitical context: Brazil, South Africa, Taiwan, and the USA. The impact of the societal cultural context on trust and trustworthiness in society and in organizations is highlighted.
Contributions:
Trust in Brazil: The interplay of jeitinho and trust conception
Juliana B. Porto, University of Brasilia
Jeitinho is a cultural perspective that has been termed unique to the Brazilian context. Juliana Porto explains what jeitinho is in this presentation, its place in Brazilian culture, and how it relates to trust and trustworthiness in Brazil.
Trust in the Taiwanese Context
Arief Kartolo, University of Windsor
The culture of Taiwan is deeply rooted in Confucianism. The practical rules of Confucianism govern social roles and behaviours, and also influence the development of trust. In this presentation, Arief Kartolo explains the interplay of the five virtues of Confucianism, guanxi, and assessments of trustworthiness and trust in Taiwan.
Examining and Understanding the Current State of Trust in the U.S.A.
Christopher Leupold, Elon University
This presentation will serve as an overview of trust in the U.S., with a particular consideration on how the social phenomenon can be understood within the nation's cultural context. Trust is declining in the U.S. at the societal level. Leupold argues in this presentation that, while trust in work settings appears to be better and easier to analyze, organizations must continue to find ways to retain and improve employees' trust.
Once bitten, twice shy: Trust and trustworthiness from an African perspective
Erhabor S. Idemudia, North-West University
The majority of theories and literature related to trust have their roots in Western cultures with limited contributions from researchers from Africa and other world regions. This presentation is a focus on an African-centric understanding of trust and trustworthiness – as can be seen by its embeddedness in both language and African cultures.