TSA Technical Series - Building Enclosures: Designing for Energy Efficiency...
Description
Building Enclosures: Designing for Energy Efficiency
The TSA Technical Series 2018 continues with a presentation by ROCKWOOL!
The energy and resource use in buildings today represents a large part of our collective impact on the environment, but this impact can be mitigated through design and construction using well-known techniques and existing technologies. This presentation will provide an overview of building envelopes and low-tech, high-impact techniques for buildings that are more comfortable, durable, and energy efficient. The presenter will speak about heat loss through the building envelope; the definition of high performance buildings and how they relate to energy code SB-10; the definition of the perfect wall concept; and a building science informed approach to the design and construction of high performance building enclosures.
About the Speaker
Antoine Habellion, M.Eng, M.A.S., is the Manager of the Building Science department of ROCKWOOL North America, where the main focus of his work is managing building and enclosure research projects. Antoine holds a Masters Degree in Civil Engineering from Hautes Etudes d'Ingénieur in Lille, France, and an advanced Masters degree in Building Science from Arts et Métiers ParisTech and ESTP in Paris, France.
---
TSA MEMBERS: TSA members receive free access to the Technical Lecture Series. Please check your latest TSA email for your promo code.
OAA MEMBERS: When registering, please include your full name as registered with the OAA to ensure your certificate of participation is credited properly. Please also include an email address you check frequently to ensure you receive our certificate in a timely manner.


This lecture has been made possible thanks to the generous support of: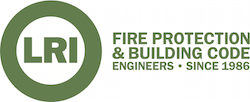 The venue for this lecture has been generously provided by: